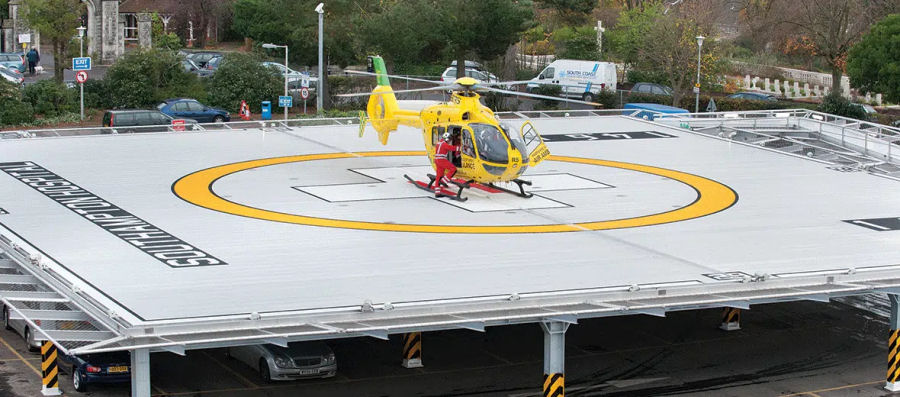 HELP Appeal, November 20, 2021 - November 17th was the tenth anniversary of Southampton General Hospital's lifesaving helipad.

In 2011, the charity donated £1million to its construction and since then it has seen over 3,000 landings, helping to significantly speed up transfer times for seriously ill patients with major trauma and severe medical conditions.

The hospital is one of 24 Major Trauma Centres across the country where the HELP Appeal has funded, or is funding, new or upgraded helipads.

Prior to having the onsite helipad, patients travelling to Southampton General Hospital via air ambulance had to land at playing fields nearby, before being driven the final two miles by road ambulance – a transfer that could take up to 30 minutes. When time is of the essence, this delay in accessing hospital treatment could put people's lives in danger.

Commenting on the tenth anniversary, Robert Bertram, Chief Executive of the HELP Appeal, says: "Southampton General Hospital was the first major helipad the charity funded. The huge number of landings it has received from several air ambulances over the past ten years, shows how essential this service has been to emergency care in the region. Here's to the next ten years of saving many more lives."

One such patient was Carol Hider, a HELP Appeal volunteer. Thanks to the charity funding helipads at St Mary's Hospital in the Isle of Wight where she lives and at Southampton, where she had an emergency operation, Carol was able to be treated immediately after her diagnosis of a serious bleed on the brain.

About HELP Appeal: Since 2009 the HELP Appeal has identified and helped to fund state of the art new helipads or upgrade existing infrastructure at MTCs and A&E hospitals across the UK. The HELP Appeal works directly with each hospital to drive the project, providing substantial grants assistance throughout the project, including feasibility studies right through to launch.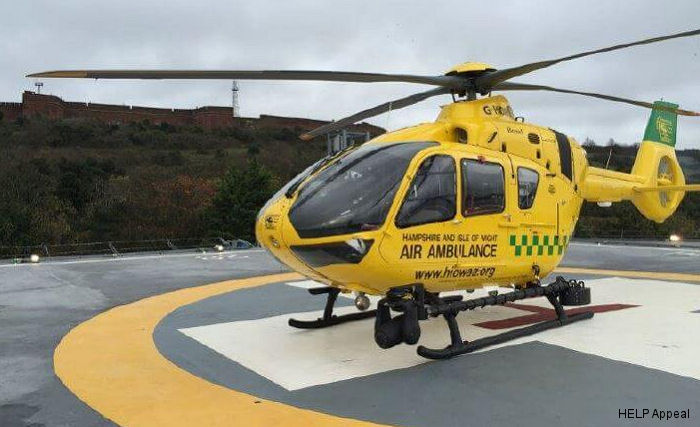 air ambulance helicopter at Southampton
Location :


Southampton General


List of Air Medical Ambulance Services
HIOWAA

Hampshire and Isle of Wight Air Ambulance
UK Air Ambulances

HELP Appeal