Lighting Helipad for St George Hospital


St George's Hospital in Tooting, London is the first hospital with an onshore rooftop helipad to have new lighting installed

HELP Appeal, August 05, 2020 - In a joint engagement between the Civil Aviation Authority International (CAAi) and the HELP Appeal, St George's Hospital, Tooting, has been the first onshore rooftop helipad to have new lighting installed on its helipad.

The new configuration will enable pilots to clearly see the helipad landing area from a greater distance when flying at night. 'Circle' and 'H' lighting has been wisely used in the offshore sector and an onshore variant composing a yellow lit 'circle' and a green lit 'cross' is now specified for rooftop helipads by the CAAi.

It's been six years since the official launch of St George's Hospital helipad in May 2014 and during this period five air ambulance charities have brought hundreds of critically ill or injured patients to St George's with 1,445 helipad landings overall.

The helipad was the first to open in south London, took 11 months to construct and HELP Appeal donated £1m to cover the cost of the helipad itself.

In 2018, the HELP Appeal donated an additional £400,000 to install a deck integrated firefighting system which is able to extinguish a fire quickly and effectively, therefore protecting crews, patients, the helipad and hospital, ensuring the safety of those on deck and avoiding the potential need for a hospital evacuation.

The HELP Appeal is in urgent need of your support now more than ever. If you're a business or individual who supports the need for helipads at NHS hospitals, which save time and save lives, please get in touch with our fundraising team at [email protected] or donate through our Donate page. We have 40 helipad projects in the pipeline across the country that may not happen if there is not enough funding.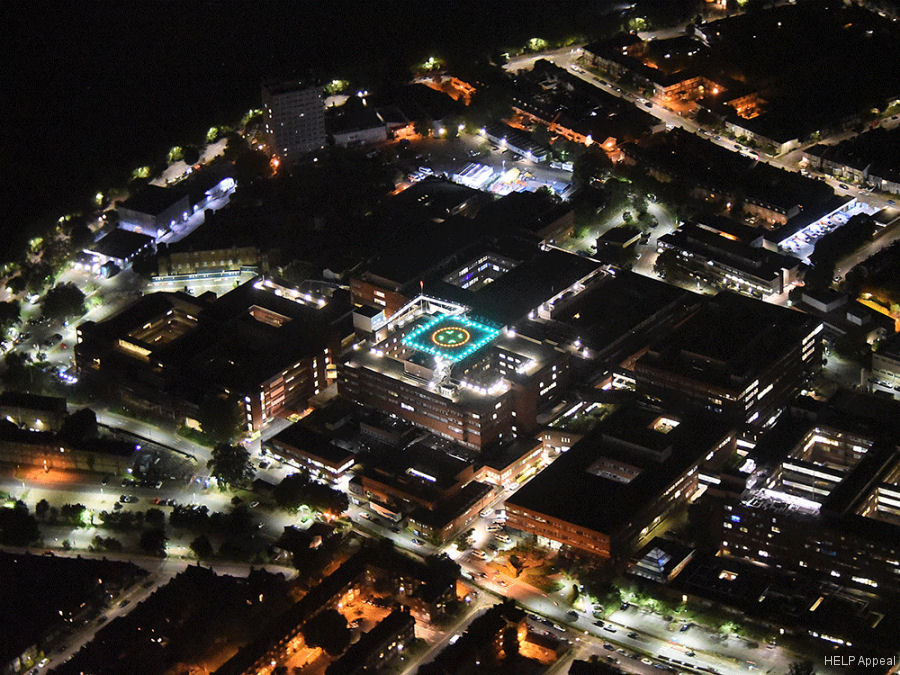 This article is listed in :
List of Air Medical Ambulance Services


HELP Appeal


St George's Hospital