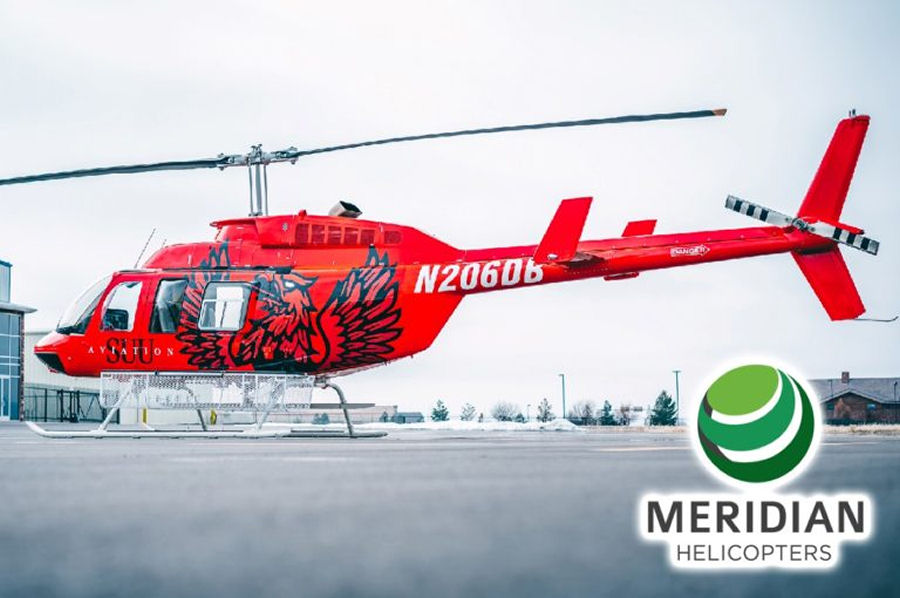 Meridian Helicopters, March 10, 2019 - Meridian Helicopters LLC announced it has sold and delivered a Bell Helicopter 206L4 to Southern Utah University (SUU).

The Meridian Helicopters completion of the aircraft consisted of many freshly overhauled components and engine. A complete Garmin avionics package was installed with compliance to the (Federal Aviation Association (FAA) ADS-B out requirements.

The avionics package was finished with night vision (NVG) capabilities and Bose headsets. Cosmetically, the aircraft was treated to all new interior and SUU custom exterior paint. Additionally, a new interior including seating, complete interior trim and windows were installed.

The aircraft was equipped with full external cargo equipment from Onboard, including cargo hook with load cell, an external torque meter and long line. Finishing the SUU requirements was a particle separator and dual aircraft controls.

"Our relationship with SUU began with the lease of two Bell Helicopter 206L4's a few years ago," stated Michael Bashlor, managing partner of Meridian Helicopters.

"When the opportunity to deliver a mission equipped aircraft for them presented itself, we did not hesitate. A complete aircraft refurbishment is a large responsibility and we approached this extension of trust from SUU with pride."

SUU's Aviation Department is the nation's premier helicopter flight school and will be utilizing the refurbished aircraft for the advanced training of its students. All SUU helicopter students will receive 20 hours of flight training in this and SUU's other Bell Helicopter 206L4 aircraft.

In addition to standard flight training, this aircraft will be the primary ship for the Iron County Sheriff's Department's Air Operations Unit which utilizes SUU instructor pilots and aircraft for search and locate, and law enforcement missions.

Meridian Helicopters LLC was exhibiting this Bell Helicopter 206L4 at Heli-Expo 2019 at static display booth #C10.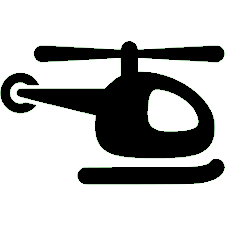 Aircraft mentioned in this article :
206L-4 Long Ranger N206DB ( State of Utah )



Location :

Cedar City Regional

Meridian Helicopters

State of Louisiana


SUU

Southern Utah University
State of Utah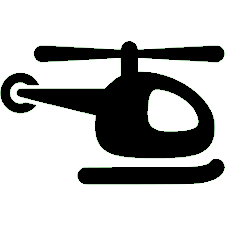 Helicopters Flight School - Training Civilian
Bell 206L-4 Long Ranger