Dufour Aerospace, March 24, 2023 - Visp/Chur - Dufour Aerospace, the innovative Swiss eVTOL company, and Swiss Helicopter AG, Switzerland's leading helicopter company, announced that they have signed a Letter of Intent for the purchase of two Aero2 and one Aero3 tilt-wing aircraft.

This purchase represents a significant step for Dufour Aerospace as now all major Swiss civil helicopter operators have signed letters of intent with Dufour Aerospace.

Thomas Pfammatter, Co-founder and CEO of Dufour Aerospace said:

"Swiss Helicopter is familiar with all aspects of commercial helicopter flying and the associated infrastructure. Accordingly, we are extremely pleased that such an experienced operator is invested in the development of Dufour Aerospace and intends to gain initial experience with our aircraft in the near future."

Rolf Heuberger, CEO of Swiss Helicopter said:

"In view of the global climate challenges, the aviation industry in particular has a duty to reduce its emissions. Swiss Helicopter AG accepts this responsibility and has therefore been pursuing a consistent sustainability strategy. As a part of this, we are pleased to have found an opportunity to operate highly efficient aircraft using existing and proven technology. We are looking forward to replacing a certain part of our operation with this modern means of flying and air transportation."

About ‍Dufour Aerospace: ‍Dufour Aerospace develops efficient and ecological aircraft for patient and passenger transport, logistics and public safety. Dufour Aerospace relies on the tilt-wing principle: the tilt-wing aircraft Aero3, which is currently under development, takes off and lands vertically in the smallest space like a helicopter, but flies as fast and economically as an airplane.

While the propellers are electrically driven, hybrid elements (conventional turbine or fuel cells) ensure a sufficiently long range (hybrid propulsion). In addition to the Aero3, Dufour Aerospace is also developing the Aero2, an unmanned aerial vehicle (drone) that is also based on the tilt-wing principle.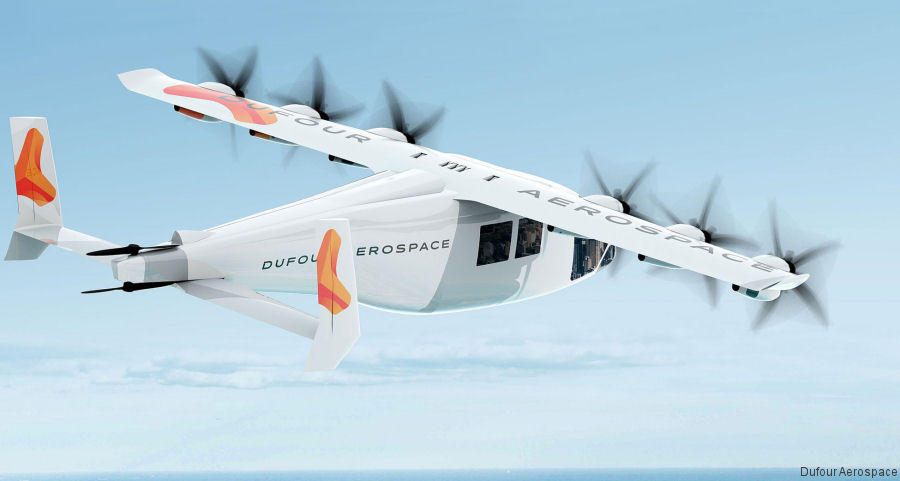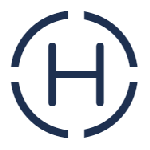 Urban Air Mobility
Aero3 in

Swiss Helicopter AG