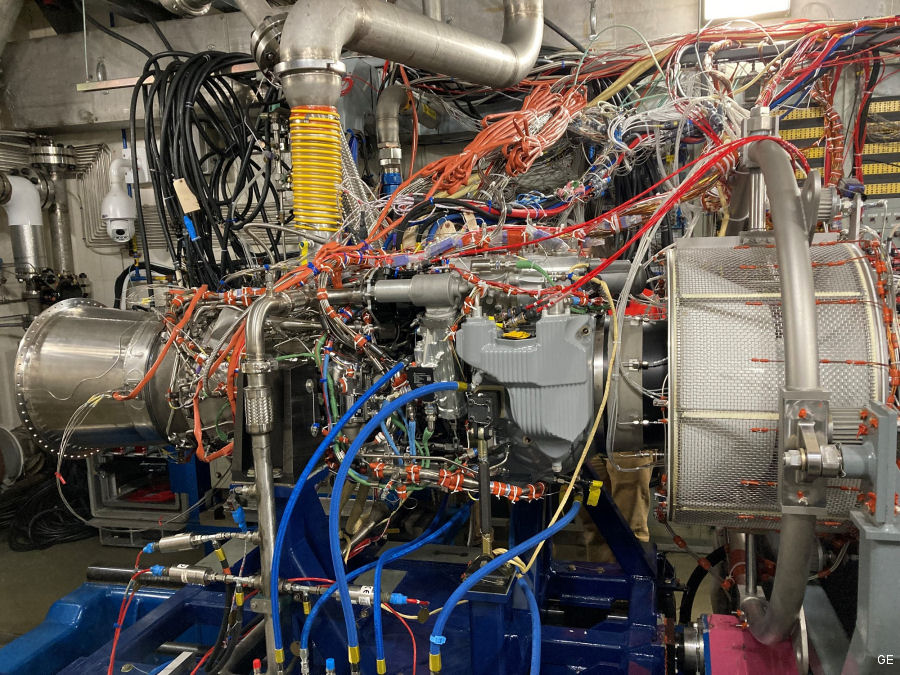 GE Aviation, March 24, 2022 - LYNN, Mass. – GE has initiated testing on the first T901-GE-900 engine, GE's next-generation rotorcraft engine that will power the U.S. Army's UH-60 Black Hawk, AH-64 Apache and Future Attack Reconnaissance Aircraft (FARA) aircraft in the future.

In 2019, the U.S. Army selected GE's T901 engine for the Engineering and Manufacturing Development (EMD) phase of the Improved Turbine Engine (ITE) program to re-engine its Apache and Black Hawk fleets. The Army also selected the 3,000-shaft horsepower T901 for the Future Attack Reconnaissance Aircraft (FARA) program.

The First Engine to Test milestone is being performed in a recently upgraded test cell at GE's Lynn, Mass., facility. GE has upgraded three test cells in Lynn to efficiently complete the comprehensive T901 EMD engine test program. The test cell upgrades include systems to absorb the increased power and allow no-load operation of the engine, improved instrumentation capability, and upgraded test controls. T901 EMD engine testing will also be performed at GE's Evendale, Ohio, facility, as well as government facilities.

"We're excited to get testing started on this engine. It's the biggest milestone to date in the ITE program and the result of the strong collaboration between the GE and U.S. Army teams," said GE T901 Program Director Tom Champion. "The early testing data we've gathered indicates the engine is performing in line with our expectations and Army requirements."

Compared to its predecessor, the GE T700, the T901's 50% power increase restores aircraft performance, while its 25% better specific fuel consumption reduces fuel usage and carbon emissions. Increased component durability will lower life cycle costs.

GE's use of advanced materials pioneered through GE's commercial engine lines, including 3D-printed (additive) manufactured parts and ceramic matrix composites, are key technologies enabling the T901's performance. The T901 also maintains the same aircraft mounting and installation envelope as the T700.

Testing of the first engine is the start of a multi-year test campaign to reach full Army qualification. During the remainder of testing for the first engine, the integrated test team will perform a number of simulated flight conditions to collect performance data of the highly instrumented test engine.

About GE: GE (NYSE:GE) rises to the challenge of building a world that works. For more than 125 years, GE has invented the future of industry, and today the company's dedicated team, leading technology, and global reach and capabilities help the world work more efficiently, reliably, and safely. GE's people are diverse and dedicated, operating with the highest level of integrity and focus to fulfill GE's mission and deliver for its customers.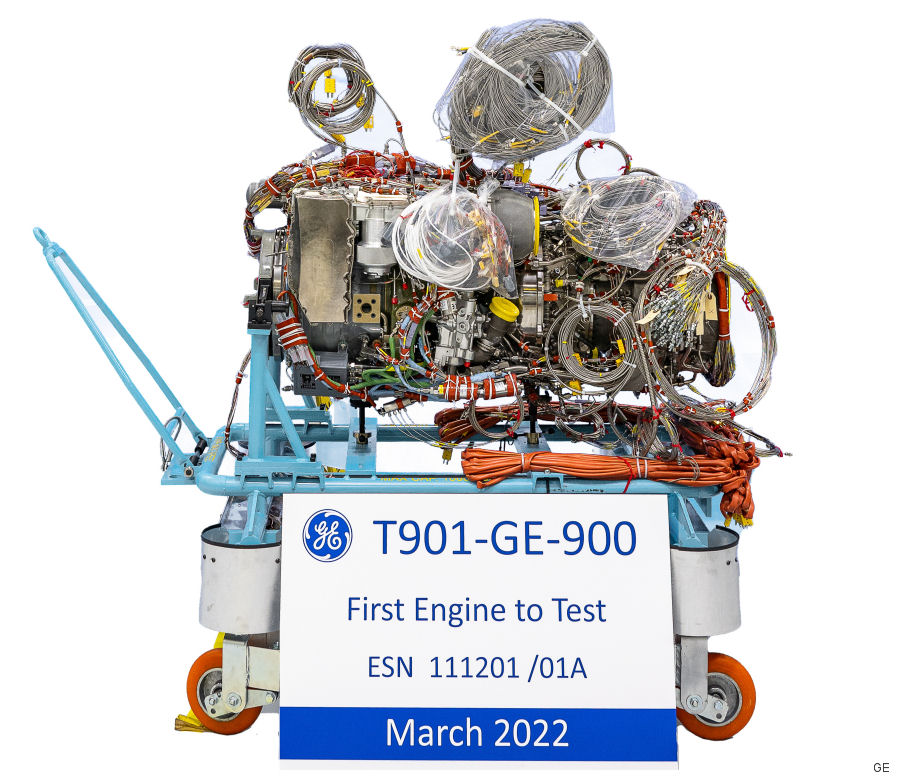 First T901 engine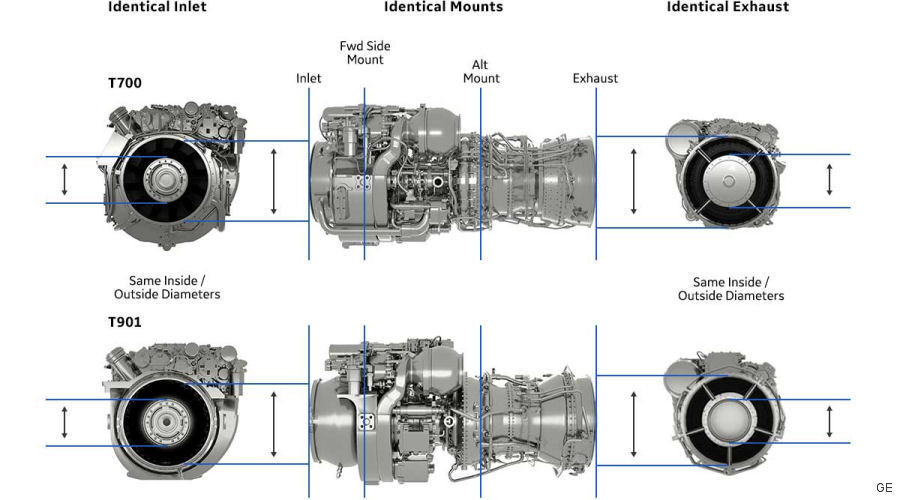 The T901 Improved Turbine Engine Program (ITEP) will replace the T700 on Apache and Black Hawk helicopters

FLRAA >
General Electric T901
T901 First Engine to Test Milestone
First GE T901 Engines for US Army FARA Prototype