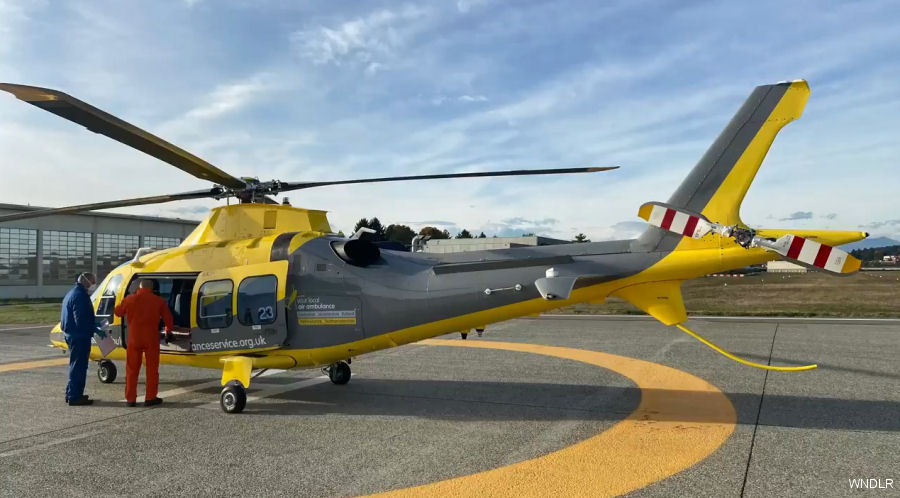 The Air Ambulance Service, March 11, 2021
- The critical, lifesaving work of The Air Ambulance Service (TAAS) will be enhanced through the launch of two new, state-of-the-art helicopters that will enable the charity to continue its important work in supporting the NHS frontline across the Midlands.
The launch represents a substantial investment of more than £30million by the charity over the next seven years and is the culmination of an 18-month project to modernise and replace the Derbyshire, Leicestershire & Rutland Air Ambulance (DLRAA), and Warwickshire & Northamptonshire Air Ambulance (WNAA).
And now the charity is calling on the communities the aircrafts serve to show their support as the charity builds on the 42,000 plus missions it has attended since its launch in 2003.
The new aircraft were launched from Sywell Aerodrome in Northamptonshire, home of aircraft provider and project partner Sloane Helicopters Limited, before flying to their respective homes at East Midlands Airport for DLRAA and Coventry Airport for WNAA.
Commenting on the launch, TAAS CEO Andy Williamson said: "These wonderful new aircraft are the culmination of a lot of hard work by our supporters, the charity and our stakeholders and I am very proud to see it come to fruition and of all those involved in making the dream a reality.
"The difference the charity's two new helicopters will make to the tens of thousands of lives they will touch, directly or indirectly, over the next seven years is very significant and that's what this charity is all about.
"For us now though the hard work really begins. Our crews are available, 24/7, 365 days a year but we need the support of the public more than ever before so we can continue to deliver our lifesaving, frontline critical care."
Following an exhaustive tender process to determine which helicopters would best meet the needs of clinicians and patients, TAAS opted for a like-for-like replacement in Leonardo's latest AW109 GrandNew to replace the ageing fleet.
The new AW109 derivative was chosen for its proven performance as the world's fastest commercial twin-engine helicopter but also its ability to start-up and shut-down engines in a much shorter time than many of its competitors. These seconds and minutes saved can often be vital in terms of the delivering lifesaving critical care medicine to patients.
Enhanced technology and navigation, and an increase in weight carrying capability were all key factors in selecting the AW109. Being able to carry four crew and a patient ensures the charity will also be able to support the NHS by offering training opportunities for Pre Hospital Emergency Medicine (PHEM) doctors.
The air ambulance helicopter crew

The new helicopters, which will be crewed by a pilot, doctor and critical care paramedic, offer an improved clinical area for the crews to work in while caring for a patient which includes a new syringe pump system as well as better storage solutions for vital lifesaving equipment such as a defibrillator, ventilator, ultrasound and other vital medical equipment.

TAAS Director of Operations Richard Clayton, who led the project team, said: "What a monumental day for the charity. It's been a complex project over the past 18 months, especially given the global pandemic, but now the exciting work really starts".

"We're very proud to launch our new aircraft and look forward to continuing to work closely with our NHS partners, East Midlands Ambulance Service and West Midlands Ambulance Service, to provide critical care to patients wherever it is needed the most.

"Our fantastic, state-of-the-art new aircraft enable us to get to our patients as quickly and as safely as possible, and often time saved can mean a life saved. They also enable us to continue to support vital training for the next generation of NHS PHEM doctors.

"I would like to thank everyone who have helped deliver this complex project in record time, and would especially like to single out Sloane Helicopters for their commitment despite the significant challenges encountered with the project due to the global pandemic over the past 12 months"

The introduction of the new aircraft has been welcomed by partners in EMAS and WMAS.

Anthony Marsh, WMAS Chief Executive, said: "We are delighted to hear about the arrival of the new Warwickshire and Northamptonshire Air Ambulance. Our work with The Air Ambulance Service means that advanced critical care paramedics and doctors are available to our crews, which can only benefit the care provided to our patients.

"The evidence is clear in cases such as major trauma and cardiac arrests that having advanced clinical care at the scene of the incident and the potential for rapid onward transit to specialist hospitals by air ambulance, can dramatically increase the chances of the patient not only surviving but going on to recover well and have a good quality of life."

David Williams, Deputy Director of Operations at EMAS, said: "It is great news to see the introduction of this replacement air ambulance which will help respond in the region.

"For many years, we have worked very closely with The Air Ambulance Service, which provides vital support to East Midlands Ambulance Service at incidents across the Derbyshire, Leicestershire, Rutland and Northamptonshire areas, helping to support our staff and patients who need us the most.

"This addition will only further enhance the support we can give together as a service to the East Midlands."

The aircraft will be leased over the next seven years from Sloane Helicopters in Northamptonshire and are the latest to come online through this successful partnership.

Jeremy Awenat, Managing Director of Sloane Helicopters, said: "As a supporter and operator of the WNAA and DLRAA since the former's inception in 2003, we are delighted to supply the charity with two, new, state-of-the-art Leonardo AW109 GrandNew EMS helicopters.

"The AW109 GrandNew is the benchmark aircraft in its category, in terms of performance, speed and safety standards, making it the ideal helicopter for air ambulance operations.

"Introducing these aircraft into service further strengthens our longstanding partnership with the charity spanning over 18 years. Furthermore, the engineering team at Sloane has provided an excellent service in preparing the helicopters, during this period of lockdown, by incorporating numerous clinical and operational modifications to ensure that the best clinical outcomes are achieved."

Both aircraft were built in Italy by Leonardo before embarking on the lengthy journey to the UK where Sloane fitted the aircraft with clinical interiors.

Jacopo Borghi, Head of Region (UK & Ireland) Helicopter Global Sales at Leonardo, commented: "Leonardo is proud to be supporting the lifesaving missions of The Air Ambulance Service with the addition of two AW109 GrandNew helicopters to its fleet, delivered through Sloane Helicopters.

"The introduction of these helicopters extends our long-standing relationship with the charity since its HEMS operations commenced in 2003. The new aircraft further enhance and future proof the charity's operations with its sophisticated avionics suite with full Performance Based Navigation compliance. The combination of a rapid start take-off, best performance, and the lowest carbon emissions in its class ensure the AW109 GrandNew is the fastest helicopter to the scene, enabling The Air Ambulance Service to reach its patients quickly, safely, and efficiently."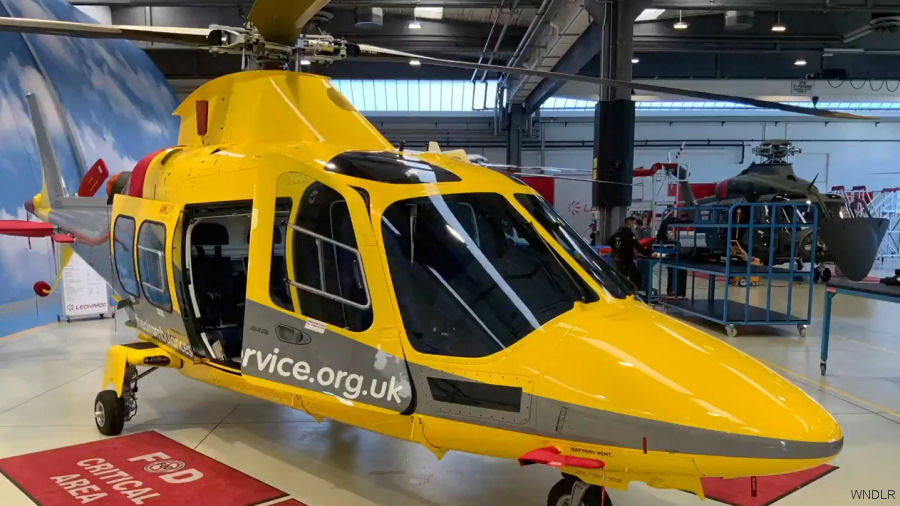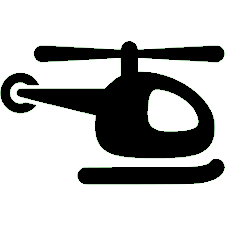 Aircraft mentioned in this article :
AW109SP GrandNew G-DRLA G-WNAS ( UK Air Ambulances )


List of Air Medical Ambulance Services
TAAS

The Air Ambulance Service
UK Air Ambulances
AW109 in

UK Air Ambulances
AgustaWestland AW109SP GrandNew
Two Grandnew for England Air Ambulance Service
Sloane Leasing Grandnew for TAAS