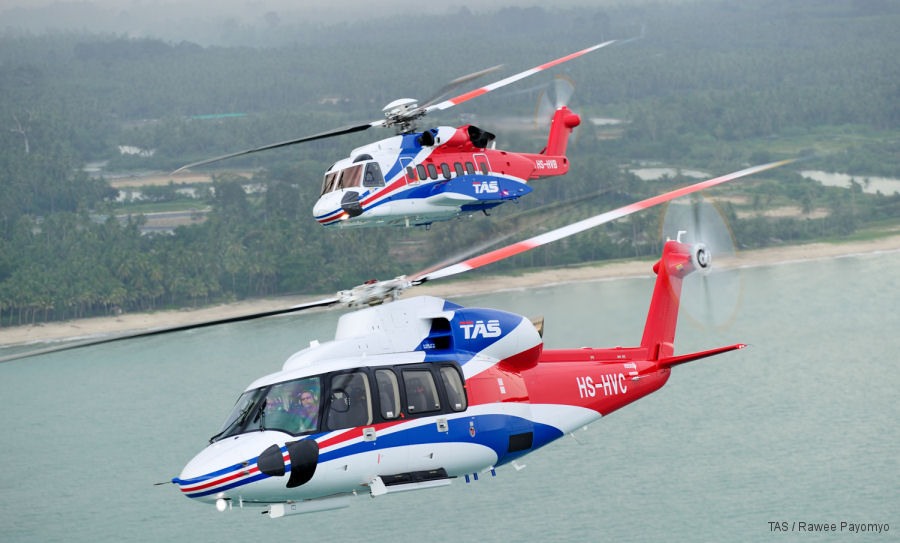 WinAir, November 21, 2017
- London, ON, Canada/Bangkok, Thailand – Aviation Management Software leader, WinAir, is proud to announce that Thai Aviation Services Ltd. (TAS) has fully implemented the latest release of their industry acclaimed software solution, WinAir Version 7, and is now live with the system.
TAS, a Thai-owned and operated helicopter service provider, and prominent player in the Asia-Pacific offshore oil and gas industry, relies on WinAir Version 7 to efficiently and effectively manage their helicopter fleet maintenance programs, along with their overall business operations.
TAS commands a mixed fleet of Sikorsky S-76D and S-92 helicopters. The company entered the offshore helicopter market in 1987 and by 2016, had fully solidified their position as a leading air operator in the Asia-Pacific region. This prompted TAS to research the market for the best aviation management software. They required a dynamic solution with easy to use processes that could help to increase productivity. TAS determined that their organization needed this software to be robust and fully scalable, with a proven track record for streamlining operations and assisting organizations with achieving their business goals.
That's why TAS selected WinAir Version 7—because they knew that WinAir was trusted by operators worldwide and that the software platform would provide full administrative oversight and allow for organizational growth.
"The primary requirement was to provide quick and accurate recording of maintenance, as we wanted a more efficient tool for our maintenance department," said Daryl Dixon, Maintenance Manager at TAS. "The simplicity in WinAir gives TAS the autonomy to do things appropriate for the size of our operation. We've noticed a significant improvement in efficiency and WinAir's validation has resulted in an improvement in the accuracy of our reporting."
With respect to aviation industry praise for WinAir and support for the software, Dixon goes on to explain, "We had four systems that were looked at seriously, but in the end we chose WinAir. This was in large part due to our confidence in the product, which was backed up by references that we spoke to in the industry. I would definitely recommend WinAir to companies seeking an aviation management software solution because they want to see your company succeed with the product and they will remain engaged with you to achieve that end goal."
WinAir's Business Development Manager, Jeff Muir, echoed this sentiment: "WinAir harmonizes rather remarkably with any sized operation, and this has a lot to do with the fact that the software was built on a foundation that actually follows specific maintenance processes with exact precision. This, coupled with our proven implementation process, world-class training, and turnkey data migration services, sets the stage for a simple transition to WinAir."
Aviation Software Package

WinAir Version 7 is the ultimate aviation software package for organizations looking to take charge of their day-to-day business practices. It sets the standard for all other maintenance software vendors to emulate. With its simple user-friendly interface, solution scalability, and comprehensive system flexibility, WinAir Version 7 is a sure fit for business owners that are focused on taking charge of their operation.

About Thai Aviation Services: Thai Aviation Services Ltd., (TAS) is a privately-owned Air Operator Certificate holder registered in Thailand. For over two and a half decades, TAS have been playing a significant role as an air operator, providing helicopter service for the offshore operations of oil and gas producing companies, throughout the region, including Texaco Exploration (Thailand) II Ltd., Chevron Offshore (Thailand) Limited and Chevron Thailand Exploration and Production Ltd., BP Norge AS, PGS Geophysical, GFI Oil & Gas U.S.A., INC, Pearl Oil (Thailand) Ltd., PGS Asia Pacific Pte. Ltd., PTT Exploration and Production PLC., and Total, among others. TAS currently operate 10 aircraft in their fleet, and have over 70 pilots and 60 aircraft engineers, along with other professional and experienced management personnel. TAS' capabilities include offshore support, medical evacuation, search and rescue, hoist operation, sling operation, aerial photography, and VIP commuter services.

About WinAir: Based in London, Ontario, Canada, WinAir has over 25 years of experience as a leader in aviation management software. Companies rely on WinAir to efficiently and effectively track and manage aircraft maintenance and inventory control. WinAir is proud to lay claim to hundreds of installations at aviation-specific organizations worldwide. From airlines, to heli-ops, to law enforcement agencies, foreign oil industry suppliers, MROs, CAMOs, medical evacuation response teams and more, businesses using WinAir regard the solution as a necessary component to the successful management of their fleet maintenance programs.

Thai Aviation Service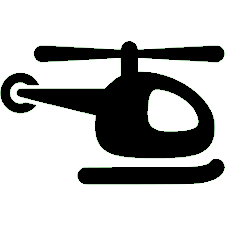 Helicopters Software

WinAir