United Nations, July 31, 2017 - A German Army (HEER) attack helicopter Tiger assigned to the U.N. peacekeeping mission MINUSMA (United Nations Multidimensional Integrated Stabilization Mission in Mali), crashed in the West African nation's desert north on July 26, killing the two crew members.

The helicopter crashed around midday about 70 km (45 m) north of Gao, burning out completely. The crash was reported by a second helicopter following in the mission.

The German aviation unit joined MINUSMA peacekeeping mission in Mali this year with the deployment of four Tiger and four NH90 helicopters along 350 support personnel.

According military sources in Berlin there was no indication the helicopter had been downed by an attack.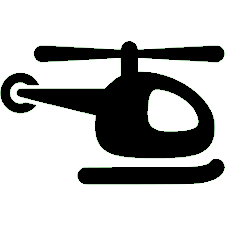 Aircraft mentioned in this article :
UH Tiger 74+29 ( Heeresflieger )



Location :

Gao
MINUSMA
United Nations
UH Tiger in

Heeresflieger
German Army Tigers Arrived to Gao in Mali

Two Dutch Apache Pilots Killed in Mali
German Tiger Helicopters to Resume Flights