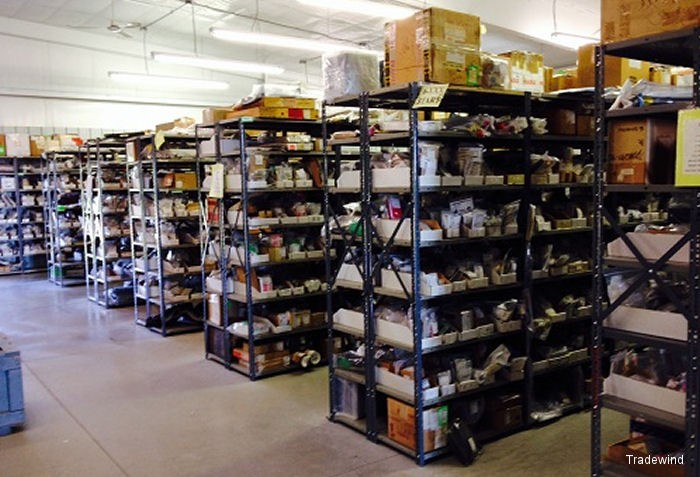 Tradewind, February 03, 2016
- Tradewind International, LLC, of Janesville, Wisconsin, recently accepted two large parts inventories from Erickson, Inc., and Toll Remote Logistics.
The combined inventories account for more than 2000 parts that are being added to the inventory of Tradewind International.
Inventory additions include parts for the Bell
204
,
205
,
206
and
212
, in New, Overhauled, Serviceable and As Removed condition.
"We are very happy to be accepting these parts, and making them available to Bell operators around the world," said Tradewind CEO Peter Bales. "Thanks to inventory purchases such as this, oftentimes we are able to immediately meet the needs of operators, and at very competitive prices. They get the part they need at a fair price and without the long lead time from an OEM."
The Tradewind International quality program requires all parts received to be inspected to confirm their condition. The parts are also photographed and scans are made of the trace documents. All inventory information is maintained in Quantum ControlTM, Tradewind International's inventory management program. The pictures of the parts and trace documents are provided to the customer during the quoting process, so customers know what they are buying before it arrives. Tradewind also provides a 30-day return policy. If you are in the market for Bell parts, contact Tradewind International, LLC. 800-585-7004 USA and CANADA / (608) 756-3632
About Tradewind International, LLC: Tradewind International, LLC, serves the owners, operators, and maintenance professionals of legacy aircraft around the world. Our large inventory of quality parts and accessories, from reputable sources, helps to keep legacy aircraft in the air, doing what they were built to do. Customer satisfaction is our goal, through competitive pricing, and courteous and responsive service.

Bell

Manufacturing & MRO
Erickson

Toll Group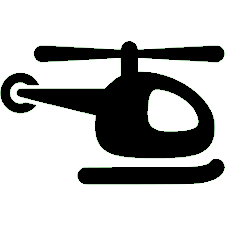 Helicopters Parts