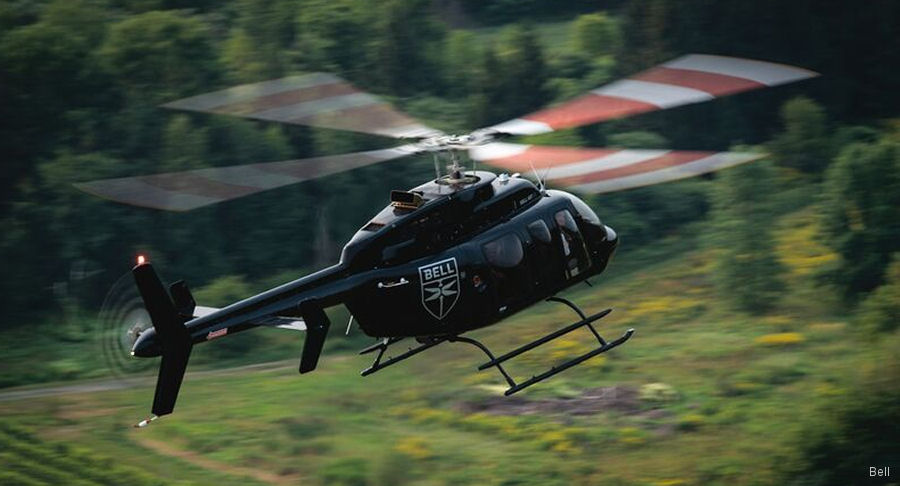 Bell, June 06, 2023 - Fort Worth, Texas - Bell Textron Inc., a Textron Inc. company, today announced the signed purchase agreement for the first Bell 407GXi in Turkey, to Turkish customer Sancak Air.

This aircraft will join its fleet which includes a Bell 430 and a 206.

Mustafa Bayrak, CEO, Sancak Air said "We are proud to purchase the first Bell 407GXi in Turkey. As a business owner, this aircraft will be flown by me for my private flights. The 407GXi impressed us with its high cruise speed, smooth flight characteristics and advanced avionics."

The Bell 407GXi is proving popular with customers in the European region.

At HAI Heli-Expo 2023, Bell announced the signed purchase agreements for two Bell 407GXi to corporate customers in the UK, one to Zeus Essential Holding Limited in Ireland and four to the Polish National Police (PNP).

"The Bell 407GXi is an excellent aircraft for corporate and VIP transportation, providing both comfort and speed while safely getting passengers to their destination," said Patrick Moulay, senior vice president, International Commercial Sales. "This aircraft has had many successes around the world and assists with a variety of missions. We are thrilled that a loyal customer like Sancak Air has chosen one of our aircraft again."

With its Rolls-Royce M250-C47E/4 dual-channel FADEC turbine engine, the Bell 407GXi delivers impressive performance and fuel efficiency, with ability to cruise at 133 kts (246 km/h). It also comes equipped with the latest Garmin G1000H NXi Integrated Flight Deck featuring high-resolution displays, faster processors and the ability to connect to tablets and smartphones.

There are now 1,590 Bell 407s operating around the world in all six continents, surpassing six million total fleet flight hours. The aircraft sets a high standard for single-engine aircraft with its unmatched reliability and performance.

Sancak Air
Bell 407GXi