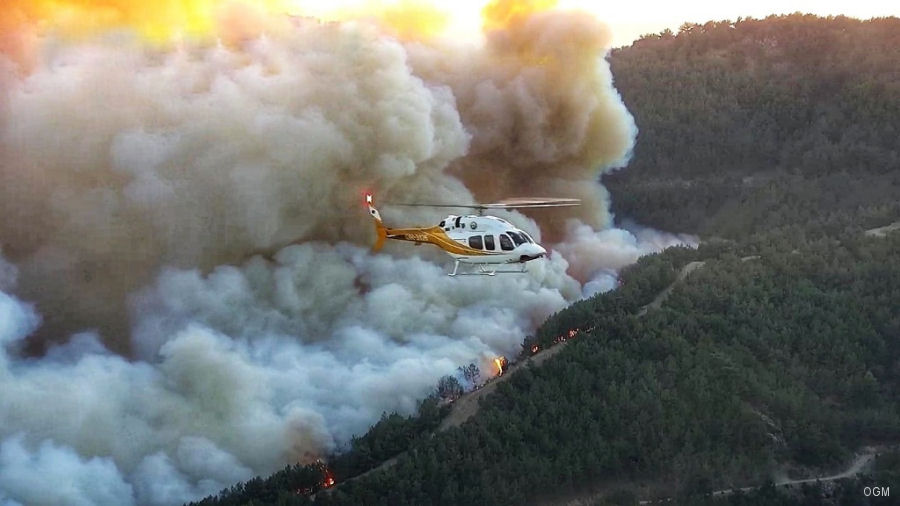 Bell, July 28, 2022 - Bell is pleased to announced that the Turkish government's Directorate General of Forestry (DGF) has achieved 95 per cent operational readiness for nine years with its fleet of Bell 429 helicopters

With over 6,000 total fleet hours, the DGF has maintained this superior standard on its Bell aircraft, kits, and components. For nine years, the DGF has protected the forests and natural resources of Turkey as well as the Turkish people.

"The aviators of Turkish Forestry are truly outstanding," said Clay Bridges, Regional Sales Manager, Bell.

"Through their efforts, thousands of acres of forest have been saved, and we at Bell are proud to be able to support their mission. With their efforts of fighting forest fires and achieving 95 per cent readiness, it demonstrates their expertise in aviation and commitment to protecting their citizens."

Bell has prominent presence in Turkey with over 100 Bell helicopters in operation. The aircraft are used for law enforcement, forestry, military, emergency medical services and corporate missions.
429 in

Orman Genel Müdürlüğü