First UH-60A+ Black Hawk Delivered to Afghan Air Force


Afghan Air Force received first 4 of 159 expected UH-60A+ Black Hawk helicopters

Helis, September 19, 2017 - The Afghan Air Force took delivery of first four Black Hawk helicopters as replacement of its aging fleet of Mi-17 helicopters.

The U.S. Army will supply 159 UH-60A+ Black Hawks to Afghanistan in the coming years as it boosts the capacity of the AAF, considered one of the best-performing parts of the Afghan Defence and Security Forces.

The UH-60A+ is a UH-60A Model with UH-60L engine to tolerate the heat extremes in the desert.

An USAF C-17 cargo plane arrived to Kandahar from Huntsville Intl Airport on September 18, 2017 with the first helicopters.

The robust Russian Mi-17 is the current workhorse of the Afghan Air Force with around half of all sorties in recent months and is very popular with Afghan pilots. However their age makes them increasingly difficult to maintain. According to recent reports, 19 of the AAF's 46-strong Mi-17 fleet were unusable because they were undergoing overhaul or repair but the Pentagon has also long faced political pressure from Congress to switch spending to US-built aircraft.

Strengthening the Afghan Air Force is a key part to contain the Taliban insurgency since the NATO-led coalition ended its main combat operations in 2014.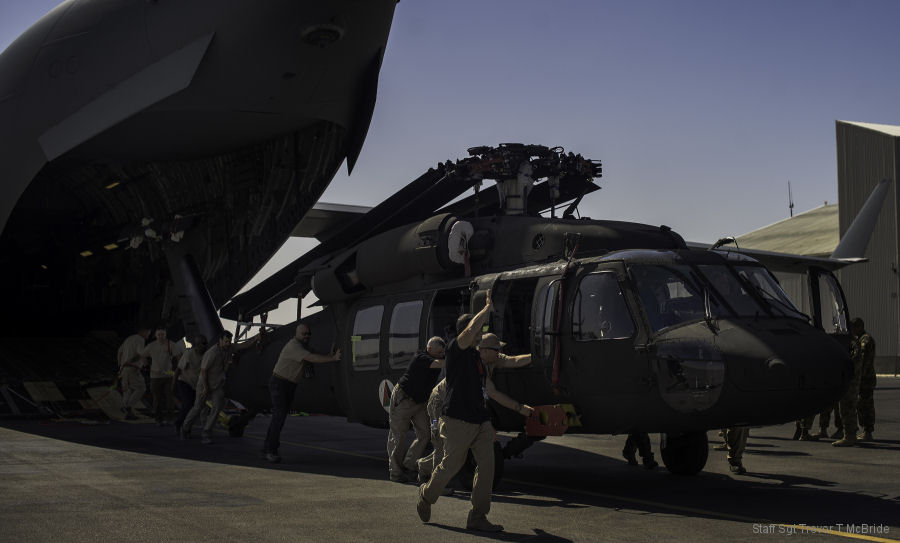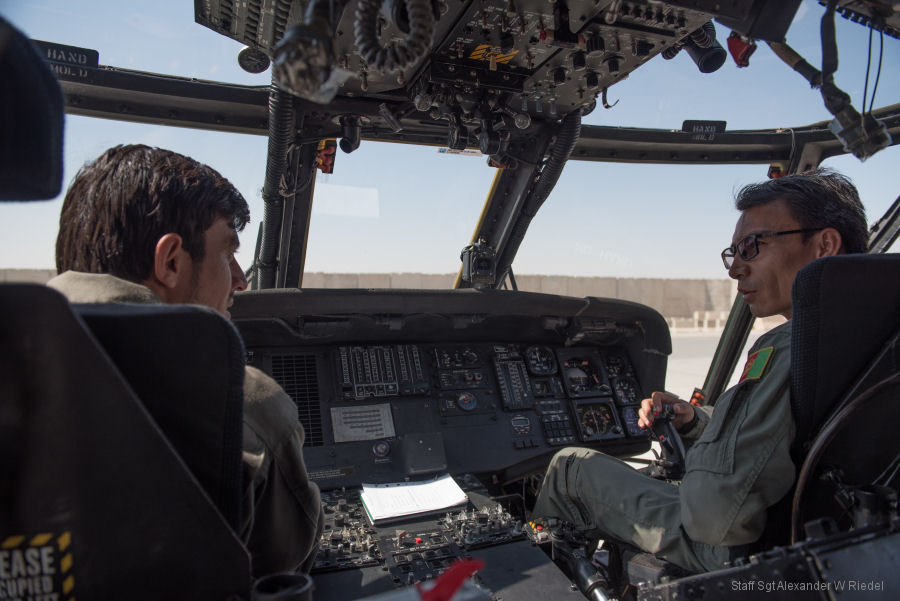 Aircraft mentioned in this article :
Sikorsky UH-60A Black Hawk ( Afghan Air Force )

This article is listed in :
Sikorsky UH-60A Black Hawk in

Afghan Air Force

Kandahar