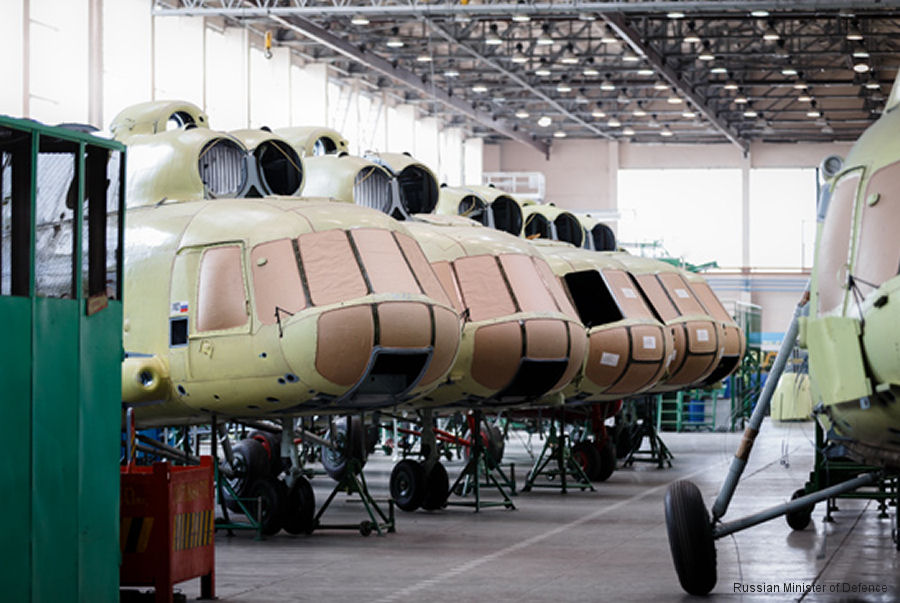 Russian Helicopters, June 08, 2018 - Russian Helicopters Ulan-Ude Aviation Plant is adding new equipment into operation for manufacturing and processing special technological equipment for mass production of the Mi-171A2 helicopter. In addition, the company is modernizing blanking and stamping production.

After the implementation of the project, digital technologies will cover all stages of preparation of aircraft production at U-UAZ. Cutting and control will be carried out with the help of digital technologies. Modeling of technological equipment and molding will be carried out with modern equipment.

This will reduce the time of preparation of production of aircraft parts by 1.5 times, and also reduce labor intensity by 30 percent.

"We are gradually moving to modern production, and new technologies allow us to abandon the use and manufacture of assembly standards, calibers, [and] templates," said Leonid Belykh, managing director of JSC, Russian Helicopters. "This is how the assembly is currently being rigged for the Mi-171A2 and Ka-226T helicopters."

In the framework of the project to modernize the production of rigging, in 2018 the assembly of new molding equipment with high-pressure elastic media with simultaneous processing of several parts will be completed. Due to the increase in pressure, the volume of finishing operations is planned to be reduced by 35 to 40 percent.

In the shop for the manufacture of standard and large-sized rigging, in parallel with the production process, work is underway to reconstruct and design it to reduce the production area by more than 1,000 square meters.

The modernization of a number of directions in blanking and stamping production has already significantly increased the accuracy of work, and has also saved time and resources. Productivity has increased from 15 to 50 percent, depending on the type of parts produced. In addition, the technology of high-performance milling cut sheets with optimized layout of blanks saved 1,035 hours in 2017.
Location :


Ulan-Ude Plant
Mi-171A2 in

Russian Helicopters
UUAP

Ulan-Ude Aviation Plant
Russian Helicopters