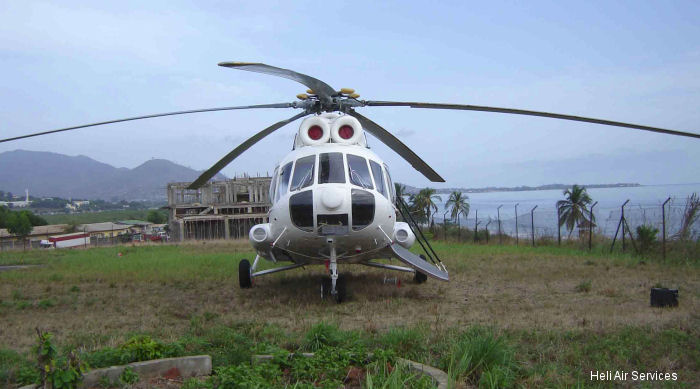 United Nations, February 02, 2015 - ROME – Six Bulgarian crew members of a helicopter contracted by the United Nations World Food Programme (WFP) forced to land by the Sudan People's Liberation Army-North (SPLM-N) in a remote area of Sudan's South Kordofan state were handed over safely to WFP in South Sudan today.

The WFP crew members reached a WFP office in Yida near the border with South Kordofan this morning. A group known as the New Sudan Women's League says that they engaged with the SPLM-N to arrange the return of the crew. The SPLM-N took custody of the crew after the Mi-8 helicopter went down in South Kordofan last Monday.

WFP worked together with authorities both in Sudan and South Sudan to locate and recover the crew when contact was lost with the helicopter. WFP in particular thanked the Government of Sudan for its support in working for the safe return of the crew.

"It is regrettable that this incident took place. However we are greatly relieved that the WFP crew members are unhurt and back with us," said WFP Executive Director Ertharin Cousin. The crew later on Sunday were flown by a WFP-contracted aircraft from Yida to the Southern Sudanese capital of Juba.

Their helicopter made an emergency landing under fire as it was flying from Rumbek in South Sudan to Khartoum in Sudan where it was due to undergo regular maintenance.

The SPLM-N said last Monday it was holding the six WFP crew members and they were unhurt. It confirmed the crew's relationship with WFP before making a conditional offer for them to be evacuated by air. Various proposals for evacuation by air were under consideration when the release was made.

UNHAS provides a critical service for the entire humanitarian community in South Sudan. Safe and reliable air transport is vital to humanitarian operations in the country. It operates on the principles of independence, impartiality and neutrality, regardless of politics.

WFP is the world's largest humanitarian agency fighting hunger worldwide, delivering food assistance in emergencies and working with communities to improve nutrition and build resilience. Each year, WFP assists some 80 million people in around 75 countries.
United Nations

Heli Air Services