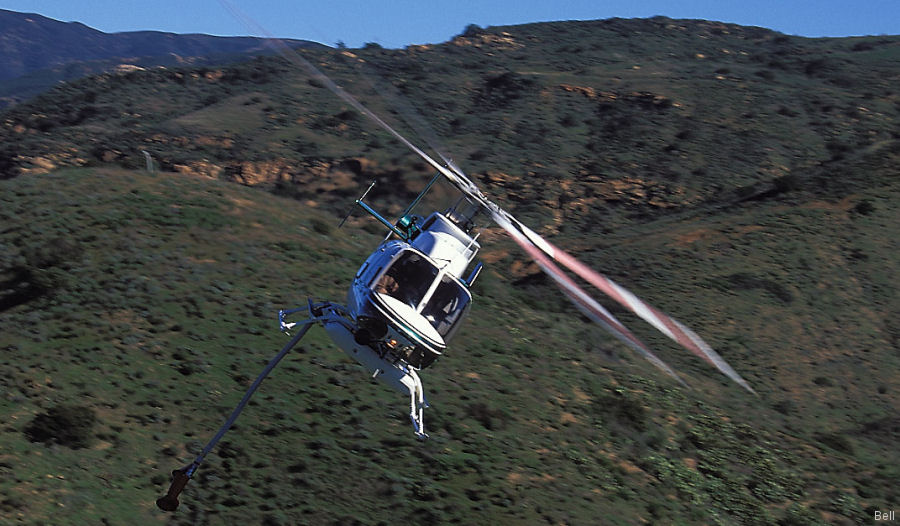 Bell, August 01, 2022 - Fort Worth, TX – Bell Textron Inc., a Textron Inc. company, announced the signed purchase agreement for two Bell 407GXi helicopters to Volusia County Sheriff's Aviation Unit.

This makes a total of five Bell 407 aircraft to serve in multi-mission special operations in their fleet.

"Air One relies on high-performing and reliable aircraft around the clock," said Lane Evans, managing director, North America. "In addition to other performance enhancements, the Bell 407GXi delivers better hot and high performance and increased higher precision navigation, both critical to Air One's mission portfolio."

Operated out of DeLand Municipal Airport in Orlando, Florida, Air One operates 24 hours a day, seven days a week, 365 days a year to support the sheriff's office's aerial operations to include, law enforcement, search and rescue (SAR), fire suppression and monitoring, and special missions such as SWAT team fast rope insertions.

"For more than 20 years, Air One has relied on the Bell 407 to complete life-saving missions in Volusia and other neighboring counties," said Captain Richard Fortin, Special Services Law Enforcement Operations Division, Volusia Sheriff's Office. "The Bell 407GXi was Air One's choice aircraft when looking at growing our fleet and expanding our mission efficiency."

The Bell 407GXi is outfitted with the new Rolls-Royce M250-C47E/4 dual-channel FADEC turbine engine delivering exceptional hot and high performance, fuel efficiency and the ability to cruise at 133 kts/246 km/h. Garmin's G1000H NXi Integrated Flight Deck, complete with high-definition displays and faster processors, offers increased brightness and clarity, faster startup and map rendering, as well as connectivity to tablets and smartphones.

About Bell: Thinking above and beyond is what we do. For more than 80 years, we've been reimagining the experience of flight – and where it can take us. We are pioneers. We were the first to break the sound barrier and to certify a commercial helicopter. We were aboard NASA's first lunar mission and brought advanced tiltrotor systems to market. Today, we're defining the future of on-demand mobility.

Headquartered in Fort Worth, Texas – as a wholly-owned subsidiary of Textron Inc., – we have strategic locations around the globe. And with nearly one quarter of our workforce having served, helping our military achieve their missions is a passion of ours.

Above all, our breakthrough innovations deliver exceptional experiences to our customers. Efficiently. Reliably. And always, with safety at the forefront.

About Textron: Textron Inc. (NYSE:TXT) is a multi-industry company that leverages its global network of aircraft, defense, industrial and finance businesses to provide customers with innovative solutions and services. Textron is known around the world for its powerful brands such as Bell, Cessna, Beechcraft, Pipistrel, Jacobsen, Kautex, Lycoming, E-Z-GO, Arctic Cat and Textron Systems.
Location :

Deland Municipal


VCSO

Volusia County Sheriff Office
State of Florida
Bell 407GXi