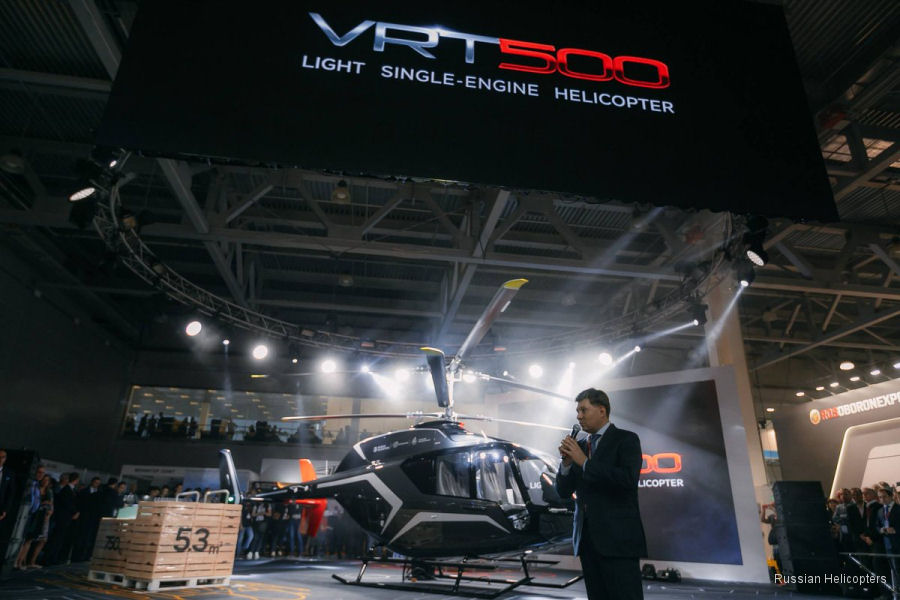 Russian Helicopters, May 24, 2018 - Moscow - At the international helicopter industry exhibition HeliRussia 2018 Russian Helicopters presented for the first time to the public the light multi-purpose helicopter VRT500 developed by the VR-Technologies Design Bureau in cooperation with an international team of engineers.

VRT500 will be the first light helicopter of the holding in the segment of take-off weight up to 2 tons. Aircraft of this type currently constitute 18% of the helicopter world fleet.

"We note interest in the project from both Russian and foreign operators and today we have signed agreements on strategic partnership within the framework of the helicopter promotion program for international markets. According to our estimates, by 2035 we can sell about 1,000 aircraft which will allow us to take up to 15% in the world segment of light helicopters weighing up to 2 tons. The analysis of the market shows that this class of helicopters will become the most massive in the future", said Andrei Boginsky, general director of Russian Helicopters

To date, VRT500 is carry out strength tests of the helicopter carrier system and in the near future it is planned to start aerodynamic tests.

VRT500 is a light single-engine coaxial helicopter with a takeoff weight of 1600 kg. Will have the most bulky cargo cabin in its class with a total capacity of up to 5 people and will be equipped with a modern avionics suite. Flight specifications allows to reach speed of up to 250 km/h, a range of up to 860 km and a 730 kg of payload.

The helicopter is supposed to be in passenger, multi-purpose, cargo, training, VIP and medical evacuation configurations.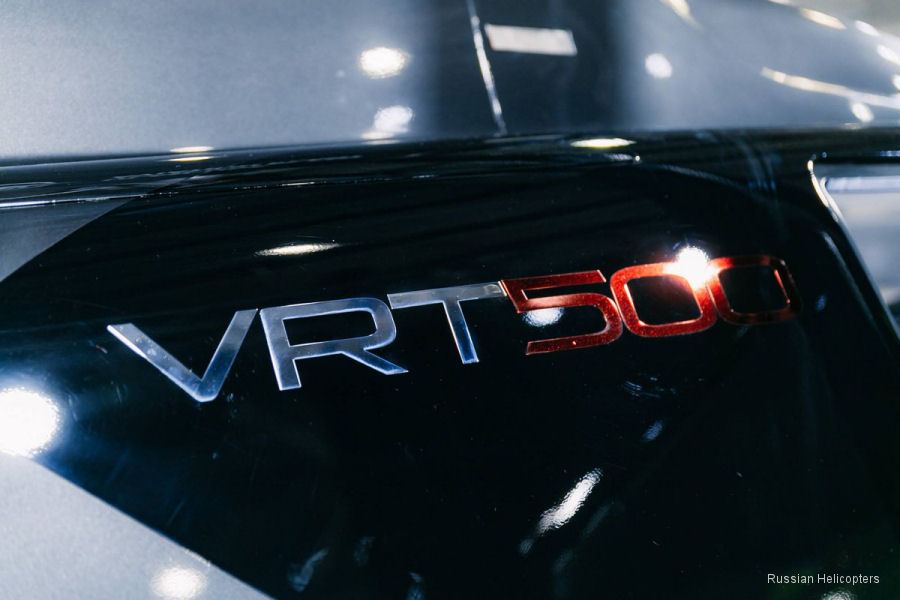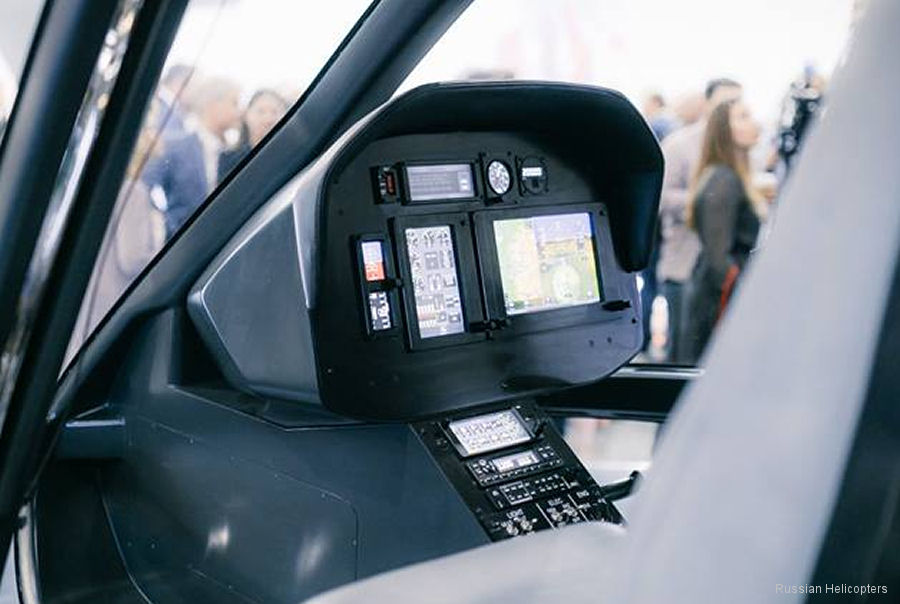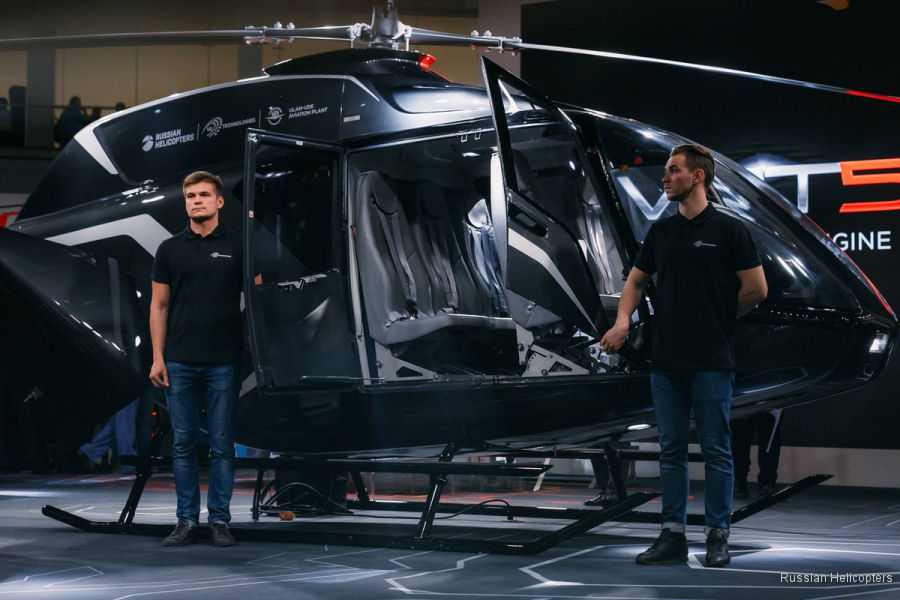 VRT500 in

Russian Helicopters
VRT

VR Technologies
Russian Helicopters