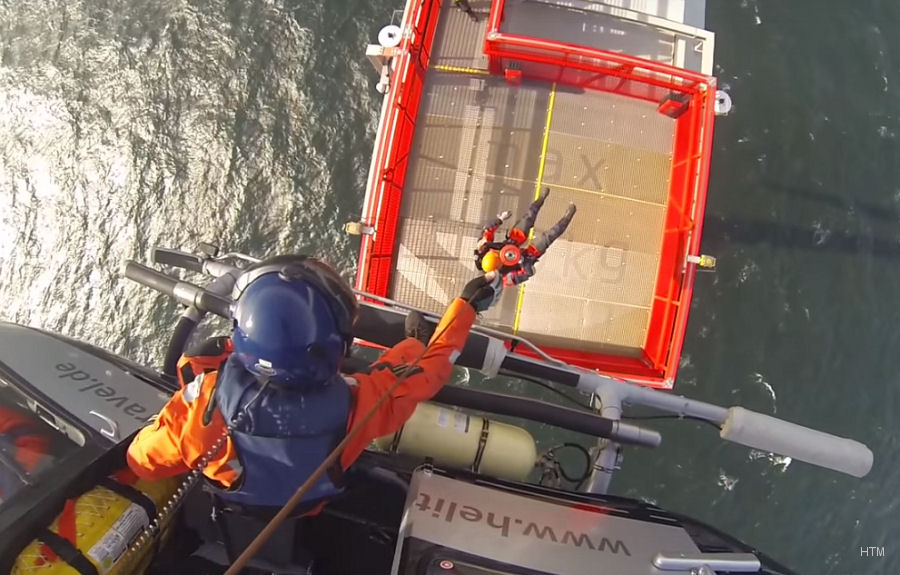 HeliOffshore, August 07, 2018 - HeliOffshore, which is dedicated to constantly improving offshore helicopter safety around the world, has formed three new work groups regarding helidecks, search and rescue (SAR) operations and wind farm support.

The new groups are being led by experts from multiple HeliOffshore member companies and are working collaboratively through dedicated channels in the HeliOffshore Space portal.

Windfarms

The new wind farm group has been formed as a way for key stakeholders in this growing sector to collaborate in defining standards that take account of the particular circumstances of supporting offshore wind farms. According to Lee Harris, the group's chairman, different standards and specifications have started to emerge within this new sector and the room for confusion that this creates has the potential to result in safety risk and inefficiency.

The goal is to publish a document laying out common safety standards and practices. This will be based on peer-reviewed guidelines covering points such as crew experience (both pilots and winch operators), aircraft performance, training and weather.

The new group is preparing to hold its first face-to-face meeting at the Helitech show in October. It aims to publish the new guidelines in 2019.

The companies involved in the group so far are as follows: Leonardo Helicopters, Bell, Airbus Helicopters, CHC Helicopter, Bristow Group, Heli Service International, Wiking Helikopter Service, HTM Helicopters, KN Helicopters, NHV, Era, Equinor and wind turbine manufacturers Vestas, Siemens Gamesa Renewable Energy. Lee Harris is with Siemens and his deputy chairman Andy Overton is with CHC Helicopter.

Helidecks

The Helidecks Work Group is now finalising its charter and objectives. It intends to use its area in the HeliOffshore Space to share safety issues, events and information. The goal is to allow colleagues from across the industry to confer and develop solutions to safety issues involving helidecks. The group may make proposals for HeliOffshore to advance specific projects as part of its wider work to enhance safety.

Patrick Bosman, who is Global Standards Manager with PHI and chairman of the helidecks committee for the Helicopter Safety Advisory Conference (HSAC), is chairing the new work group and will moderate information submitted to the group's area in the HeliOffshore Space. He will be supported by co-chairs Simon Jones from Green Deck Operations and Bradon Schmidt from Brunei Shell Petroleum. The group will probably include representatives from other stakeholder groups active in work related to helideck safety, including the International Association of Oil and Gas Producers, HSAC, and the European Aviation Safety Agency.

Search and Rescue

The new Search and Rescue (SAR) group includes representatives from CHC Helicopter, Brunei Shell Petroleum, Babcock Aviation Offshore, Bristow Group, Cougar Helicopters, HNZ and IOGP. It is led by co-chairs Jamie Mitchell (Brunei Shell Petroleum) and Steve Smith (Babcock).

A core goal of the new SAR group has been to establish appropriate definitions and a matrix for the requirements and minimum standards expected of a contracted rescue service. These will include a minimum equipment list and it is hoped will be published by the end of 2018.

The group also hopes to develop guidelines in a number of other safety critical areas including: the establishment of flight data monitoring data thresholds for SAR operations; developing a Line Operations Safety Audit process for the sector; and a possible review of terrain databases for Enhanced Ground Proximity Warning Systems.

HeliOffshore

Wind Energy Industry