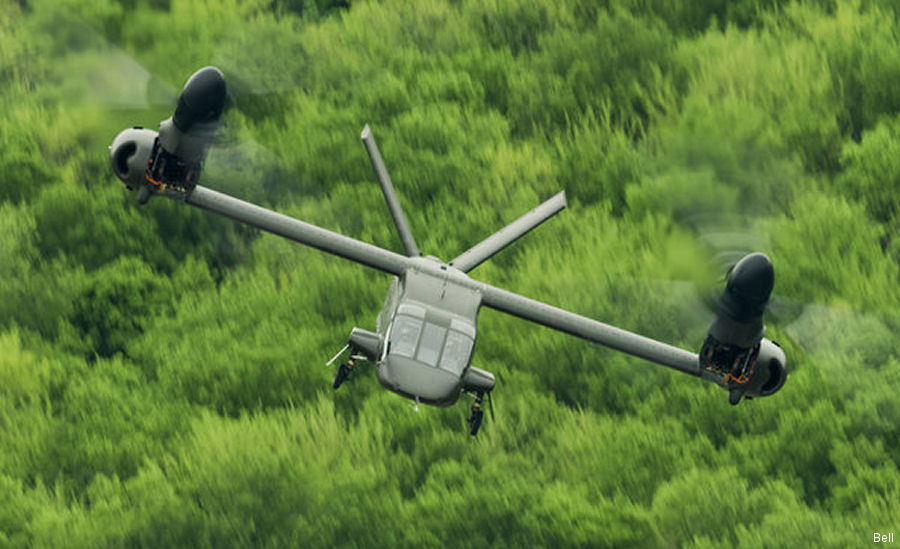 Bell, December 06, 2022
- Providence, RI –Textron Inc announced that Bell Textron Inc., a Textron company, has been awarded the development contract for the U.S. Army's Future Long-Range Assault Aircraft (FLRAA) program.
The award is based on Bell's V-280 Valor tiltrotor that was developed and tested as part of the Joint Multi-Role Technology Demonstrator (JMR TD) program that began in 2013.
The V-280 progressed through design, manufacturing, and more than three years of rigorous flight testing that provided extensive data validating the technical and operational advantages of the aircraft for the long-range assault mission.
"We are honored that the U.S. Army has selected the Bell V-280 Valor as its next-generation assault aircraft," said Scott C. Donnelly, Textron's chairman and chief executive officer. "We intend to honor that trust by building a truly remarkable and transformational weapon system to meet the Army's mission requirements. We are excited to play an important role in the future of Army Aviation."
"This is an exciting time for the U.S. Army, Bell, and Team Valor as we modernize the Army's aviation capabilities for decades to come," said Mitch Snyder, president and CEO of Bell. "Bell has a long history supporting Army Aviation and we are ready to equip Soldiers with the speed and range they need to compete and win using the most mature, reliable, and affordable high-performance long-range assault weapon system in the world."
This award builds on a decade of the V-280 Valor's progress through design, manufacturing, and thorough testing to demonstrate that this aircraft will deliver on the FLRAA program requirements. Bell and its industry partners have systematically validated the V-280 aircraft and their modular open systems approach in collaboration with the Army.
"For the past several years the Bell team demonstrated the exceptional operational capabilities, digital thread synergies, and platform affordability enhancements the V-280 provides," said Keith Flail, executive vice president, Advanced Vertical Lift Systems at Bell. "Bell stands ready with our world-class manufacturing facilities to apply our nearly seven decades of tiltrotor expertise to deliver a modern FLRAA fleet to the Army."
The initial contract refines the weapon system design, sustainment, digital enterprise, manufacturing, systems integration, flight-testing, and airworthiness qualification.
This award builds on Bell's history of more than 85 years delivering over 30,000 trusted vertical lift products to military and commercial customers in the U.S. and around the world.
US Army announces Future Long Range Assault Aircraft contract award


US Army - WASHINGTON by Jamal Beck – The U.S. Army has awarded the Future Long Range Assault Aircraft contract to Bell Textron, Incorporated.

"I am excited to be part of this momentous day for our Army," said Mr. Doug Bush, Assistant Secretary of the Army for Acquisition, Logistics, and Technology. "The thoughtful and disciplined execution of the FLRAA program strategy will deliver the transformational capabilities we need to support the Joint force, strengthen deterrence and win in multi-domain operations."

The Army initiated the FLRAA program in 2019 as part of its Future Vertical Lift initiative to replace a portion of its assault and utility helicopter fleet. The FLRAA is intended to eventually replace the UH-60 Black Hawk helicopter, which has been in service for more than four decades.

"This down-select represents a strategic pivot for Army Aviation to the transformational speed and range our Army needs to dominate future battlefields," said Maj. Gen. Walter Rugen, director of the Future Vertical Lift Cross-Functional Team. "The prototyping and risk-reduction efforts allowed the Army to significantly reduce the time needed to get to today's announcement."

FLRAA will expand the depth of the battlefield by extending the reach of air assault missions and enabling ground forces to converge through decentralized operations at extended distances. FLRAA's inherent reach and standoff capabilities will ensure mission success through tactical maneuver at operational and strategic distances.

"I am very proud of the entire team and our aviation enterprise partners," said Maj. Gen. Robert Barrie, Program Executive Officer, Aviation. "They've worked diligently to ensure that the Army delivers a new, vertical lift capability that meets its modernization objectives."

The Army followed a deliberate and disciplined process in evaluating proposals to ensure rigorous review and equitable treatment of both competitors.

"Our ability to support this critical Army aviation modernization program is a testament to the outstanding commitment and capabilities of our contracting professionals across the acquisition workforce," said Joseph Giunta Jr., senior contracting official for Army Contracting Command-Redstone Arsenal. "The FLRAA award reinforces our ability to maximize the spectrum of authorities available in our contracting tool kit to meet high-priority Army needs."

By implementing reform initiatives granted by Congress that were designed to streamline the acquisition process, this contract will deliver virtual prototypes that can be updated quickly and affordably. These virtual prototypes will directly support design, integration, training and developmental test activities.

As the Army transforms to meet an uncertain future, FLRAA is one of the many modernized capabilities that will help ensure that the Army of 2030 is ready and able to win when the nation calls.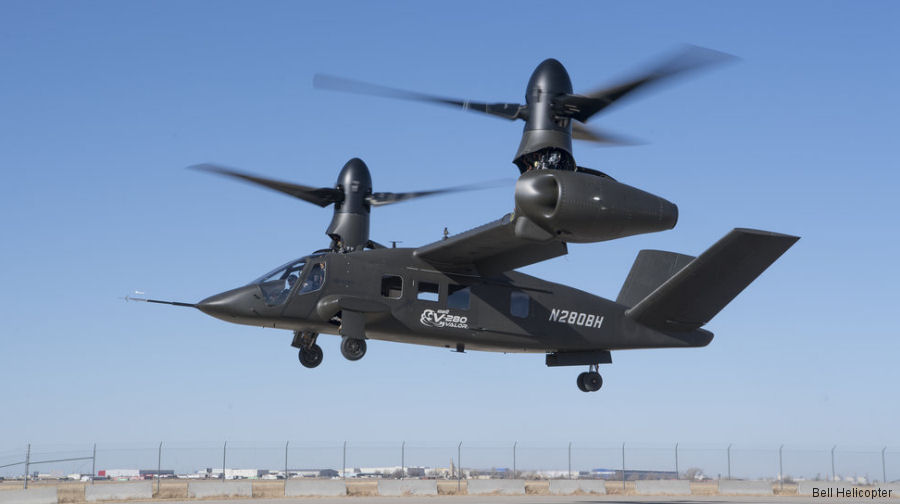 Bell V-280 Valor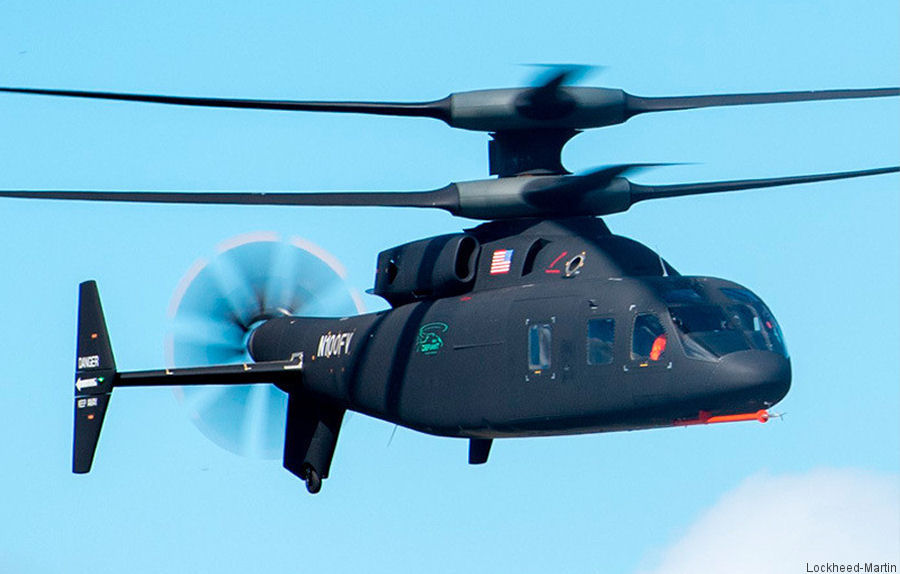 Sikorsky/Boeing
SB>1 Defiant



Now on to FARA!

😉 https://www.helis.com/database/programs/fara.php
Congratulations Bell and well deserved! This will be a very capable tool in the hands of our US Army warfighters.
Exciting time to be part of Bell Textron!




FLRAA >
V-280 Valor in

US Army Aviation
Sikorsky Defiant X
Lockheed Martin and Boeing Protest FLRAA Decision