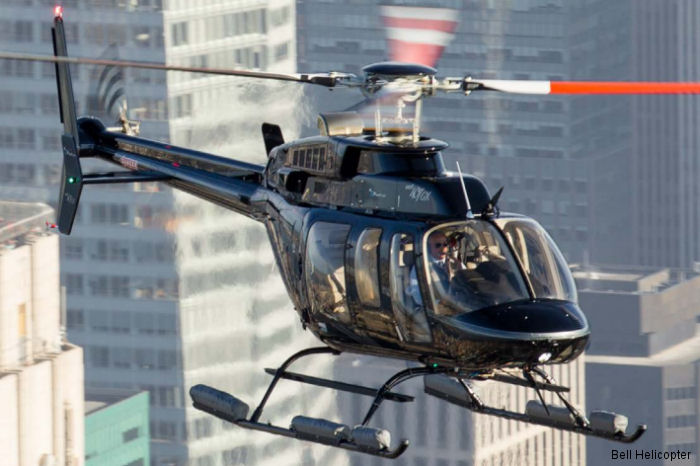 Bell Helicopter, November 12, 2014 - ZHUHAI, CHINA - Bell Helicopter, a Textron Inc. company, announced the sale of six Bell 407GX aircraft at Airshow China in Zhuhai.

The announcements were made as part of a formal signing ceremonies at the Bell Helicopter display. The aircraft will be used for a variety of missions from aircraft leasing to general aviation.

"We are very pleased to have all four customers here at Airshow China to celebrate the addition of the Bell 407GX to each of their fleets. The Bell 407GX has seen tremendous success here in China," said Chris Jaran, Bell Helicopter's vice president, China. "The aircraft's versatility is a key differentiator for us. We have numerous customers performing multiple roles in the same aircraft, and with just a quick interior change, this aircraft can go from one mission to another."

Throughout the first two days of the airshow, Bell Helicopter has signed purchase agreements with the following customers:


Hunan Jiucheng General Aviation Corporation – (1) 407GX

Guangdong Daohe General Aviation – (1) 407GX

General Aviation Services of Hunan – (2) 407GX

Aerochine Aviation, Ltd. – (2) 407GX

The Bell 407GX is adaptable to a variety of missions and features the Garmin G1000HTM avionics package and enhanced safety features. The aircraft is able to store critical flight data that can be retrieved on an SD card allowing maintenance crews to measure and track certain flight parameters.

"The Bell 407GX also has multiple safety features that help the pilot focus on flying," continued Jaran. "For example, the helicopter terrain awareness and warning system monitors the terrain for the pilot and provides an alert if the pilot's attention is required. The newest autopilot upgrade, announced just a few months ago, allows the pilot to maintain a stable hover pattern and to concentrate on other aspects of flying."

In addition, a separate celebration was held for Hainan Sanya Yalong GA, who purchased two Bell 407GXs earlier this year. The first was delivered in August and the second will be delivered in March 2015.

The 10th China International Aviation & Aerospace Exhibition (Airshow China 2014) is held in Zhuhai, Guangdong, China from Nov. 11 – 16.

About Bell Helicopter: Bell Helicopter, a wholly owned subsidiary of Textron Inc., is an industry-leading producer of commercial and military, manned and unmanned vertical-lift aircraft and the pioneer of the revolutionary tiltrotor aircraft. Globally recognized for world-class customer service, innovation and superior quality, Bell's global workforce serves customers flying Bell aircraft in more than 120 countries.
Bell 407GX