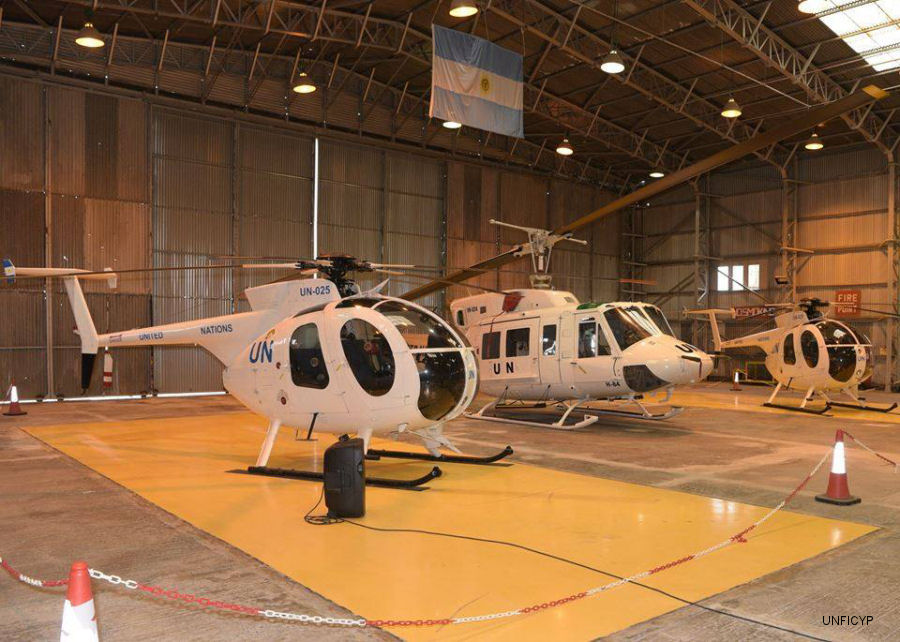 Established by UN Security Council Resolution 186, after constitutional unrest between Turkish and Greek communities on Cyprus since Dec 1963. The mission took over from a British peace keeping force in Mar 1964 and its mandate has been renewed (and extended after the 1974
Turkish occupation
of northern Cyprus) at six-monthly intervals, ever since.
During late 1973 the already small UN force was further depleted by the urgent need to supply peacekeepers in the aftermath of the
Arab-Israeli Oct 1973 war
and a contingent of Finnish and Swedish troops were moved at short notice to assist with disengagement following the ceasefire.
After a gradual improvement in relations over the UNFICYP deployment, the force was re-structured and reduced in number through UN SCR 1568, with effect from 1 Jan 2005.
Over the years, ground troops, staff and equipment have been provided by more than 20 nations. Flying operations were supported by the UK until Sep 1994 and from then, by Argentina (see below).

Not all models shown may have taken part in the Operation