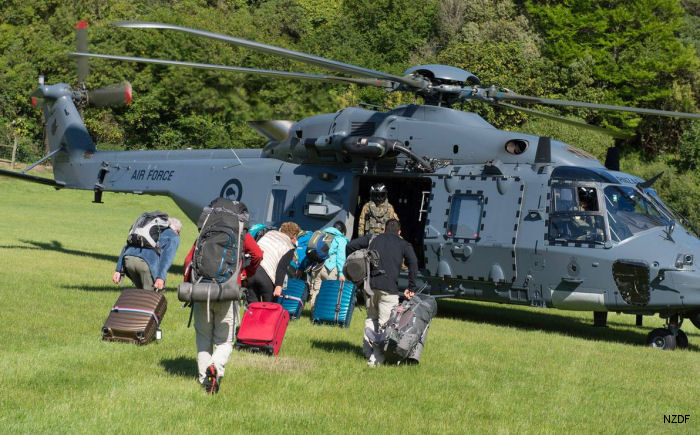 Just after midnight (local time) at 0002 on Mon 14 Nov 2016, an M7.8 Earthquake struck near Kaikoura just off the east coast of NZ South Island, activating the Papatea, Kekerengu, Hope, Hundalee and Waipapa Bay Faults. There were very few fatalities but major infrastructure damage in the affected areas occurred, with some communities isolated by road / rail severance and landslides. Amongst the aftershocks a tsunami warning was given and a 2m wave affected Wellington to the north and the Chatham Islands. In general the coastline has been raised by between 0.5 and 2m with the exception of a localised block around Waipapa Bay which made 5m.
A fleet of international ships was assembling near Auckland for the
75th Anniversary of the RNZN
celebrations and those with more capable ships flights were diverted by their governments to assist the Civil Power in the initial rescue, recovery and stabilisation operations. As well as military action, the NZ emergency services, community groups and individuals mobilised to assist those affected. With the exception of HMNZS Canterbury, the ships were withdrawn by 19 Nov with most visiting
Wellington
before calling in at Auckland on 22 Nov.
RNZAF 3 Squadron mobilised NH90 and A109 from RNZAF Ohakea, 6 Squadron Seasprites operated from RNZAF Whenuapai. The latter also hosted fixed wing support from aircraft visiting for the Fleet Review; a US Navy P-3C 158563 / RD563 of VP-47, two JMSDF P-1 5505/05 and 5508/08 plus based RNZAF C-130 and P-3K.

Turning a national disaster into a scientific triumph, the NZ
National Institute of Water and Atmospheric Research
ship
rv Tangaroa
was able to collect seafloor shallow cores between 14 and 19 Nov and revolutionise our understanding of landscape scale canyon flushing events and turbidite emplacement along and across the submarine Kaikoura Canyon.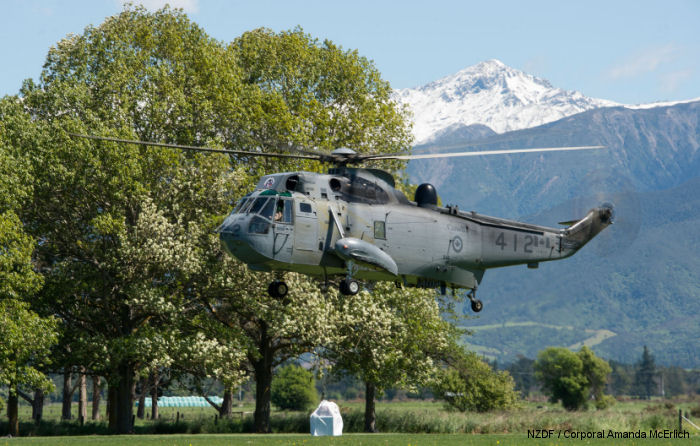 Canadians Ends Relief Operation in New Zealand, 21-Nov-16 : #eqnz Canadian frigate HMCS Vancouver with its Sea King helicopter originally in New Zealand for the 75th RNZN Anniversary completed emergency relief operations in affected area hit by the earthquake
Not all models shown may have taken part in the Operation

Individual helicopters