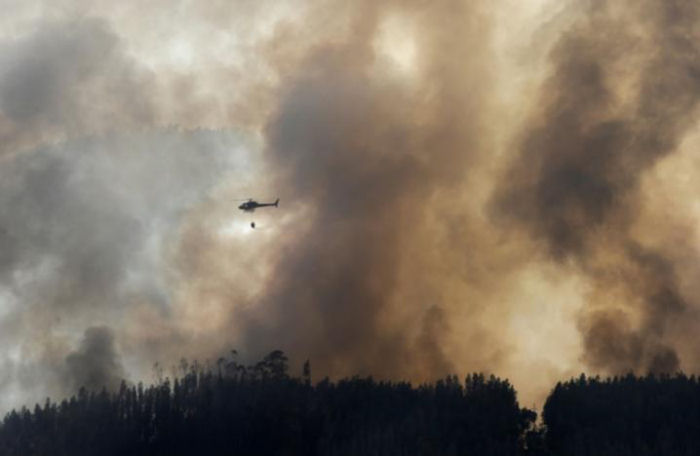 Deadly wildfires erupted across central Portugal on June 17 with the vast majority in Pedrógão Grande, Leiria district. By June 20, 44969 hectares (450 km2) were burned by the fires. 1700 firefighters came nationwide to combat the blazes and many other countries including France, Italy, Morocco and Spain deployed resources as well.
Air support response was provided by companies
Everjets
and
Heliportugal
which were under contract by the Portuguese Government for the summer firefighting season (DECIF2017).
HeliBravo
was contracted by the Portuguese paper industry association (AFOCELCA, callsign CELCA) to protect their forests. Numerous aircraft were leased to face the catastrophic disaster from several European companies including
Agrarflug Helilift
,
Babcock
(ex INAER),
Meravo
and
Mont Blanc Helicopteres
.
In all, 64 people died and 204 were injured. At least two helicopters crashed during these events.
Individual helicopters