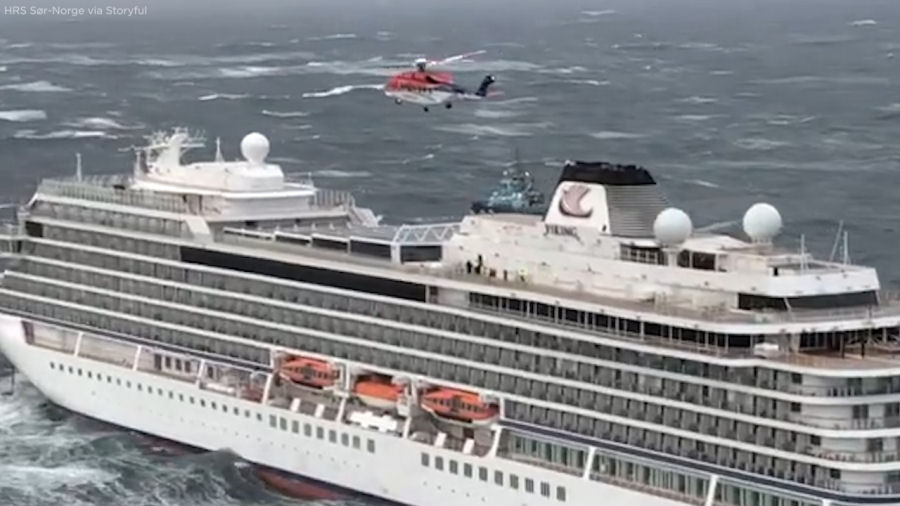 On March 23, 2019 the MV
Viking Sky
, a 228 metres / 748 ft long cruise ship with 1300 passenger and crew was on its way from Tromso to Stavanger when on Saturday afternoon had a complete engine failure in Hustadvika just off the coast between Molde and Kristiansund in Norway and started drifting towards land in rough sea and strong winds.
With 10 to 15 meters high waves and strong storm, the Norway Joint Operations Center (Hovedredningssentralen, or HRS) dispatched five helicopters and a number of vessels to the scene to begin evacuating passengers.
The dramatic rescue operation were carried out by the oil and gas transport service private company
CHC Helicopter Norway
which under contract with different energy companies maintains a 24/7 helicopter rescue service for the
numerous offshore platforms rigs
located off the Norwegian coast.
CHC contributed with 2
Sikorsky S-92
and 2
AS332L Super Pumas
. These helicopters are equipped with rescue hoist. Six CHC crews from its bases in
Floro
,
Heidrun
,
Statfjord
and
Sola
took part of the operation including 12 pilots, six hoist operators, seven rescue swimmers, one system operator, two engineers providing support on the ground and additional support from CHC global operations center in Dallas, Texas.
A Royal Norwegian Air Force (Luftforsvaret) single
Sea King
helicopter also was operating in the scene. Private helicopter ambulances AW139 from
Lufttransport
were used to transport the injured passengers from the CHC bases to local hospitals.
In the first 24 hours, 460 passengers had been moved ashore after being literally hoisted one by one by these helicopters.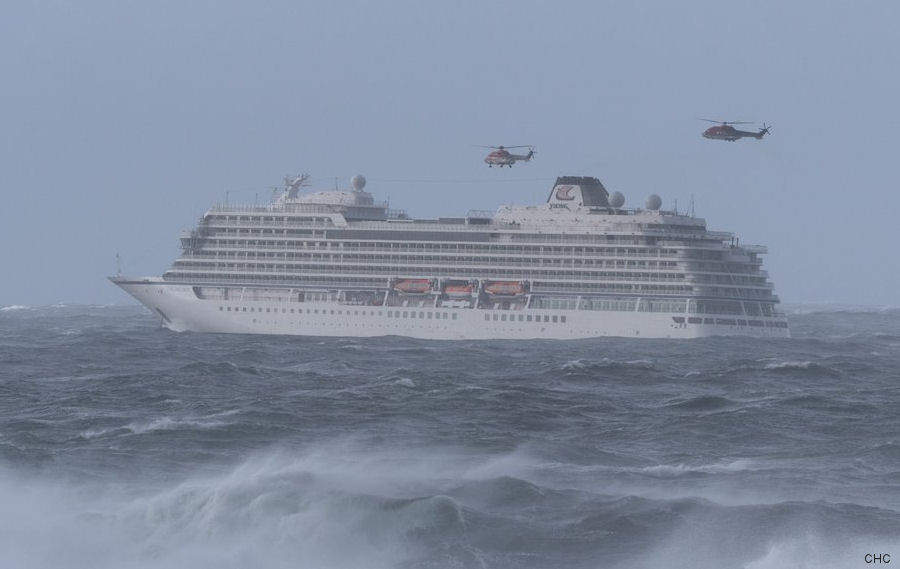 CHC Norway Viking Sky Rescue Mission, 25-Mar-19 :

#VikingSky CHC helicopters played a key role in the dramatic airlift rescue of 470 people from the Viking Sky cruise liner off the coast of Norway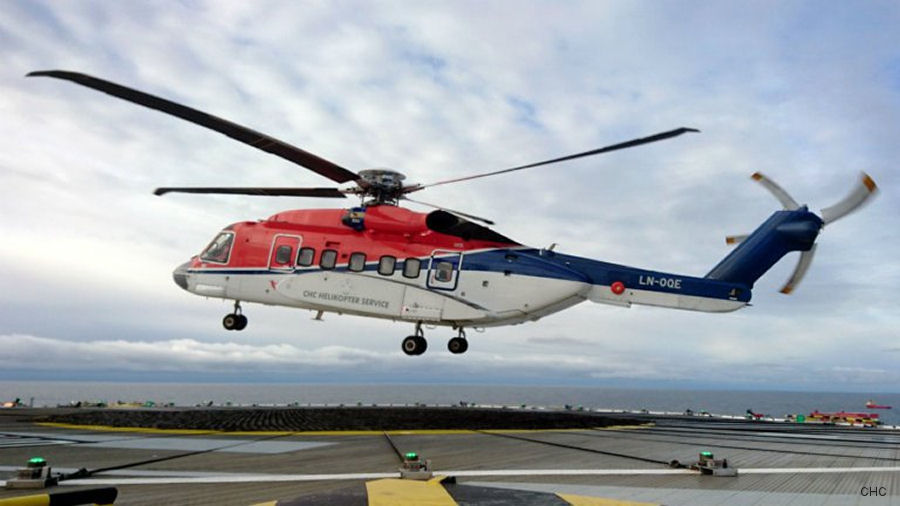 CHC Orders Two New S-92 for SAR in Norway, 11-May-17 : CHC to receive 2 Search and Rescue (SAR) S-92 from Milestone next September to support Statoil contracts going through 2024 on the Norwegian Continental Shelf
Not all models shown may have taken part in the Operation

Individual helicopters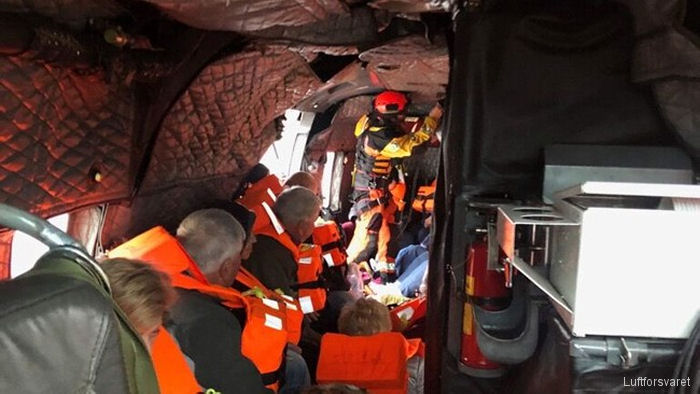 Passengers rescued on Royal Norwegian Air Force Sea King helicopter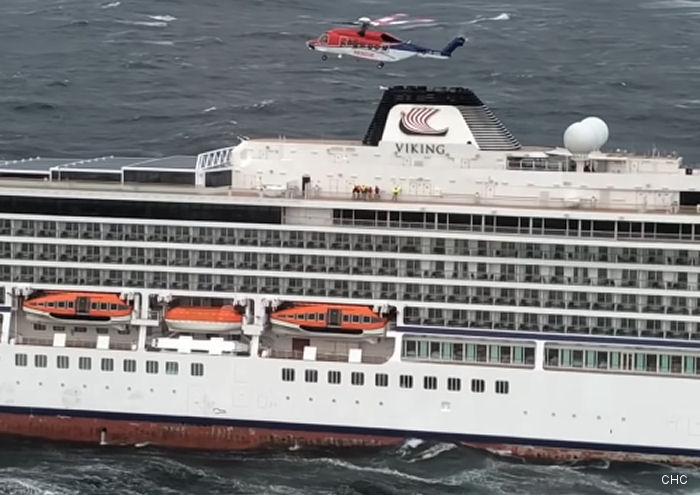 CHC S-92 rescue hoist passengers



Super Puma rescuer's helmet camera by HRS Sør-Norge & S-92 rescue hoist by CHC