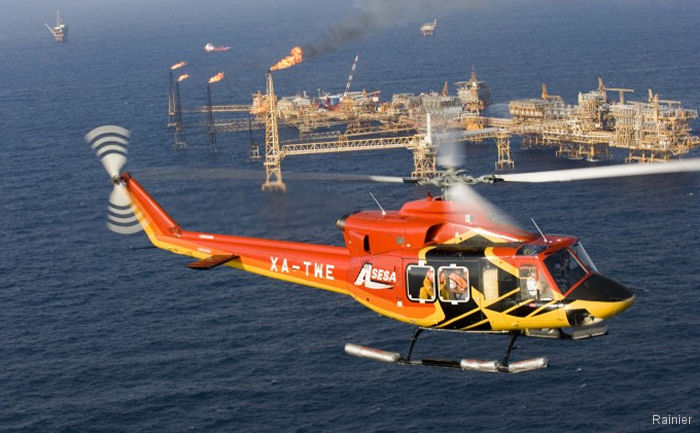 Founded in 1977, ASESA is a operator for the Oil and Gas Industry (mainly with PEMEX) in Mexico and South America . They have three maintenance centers based in Monterrey, Mexico, and Ciudad del Carmen. It is a subsidiary of Grupo Lomex.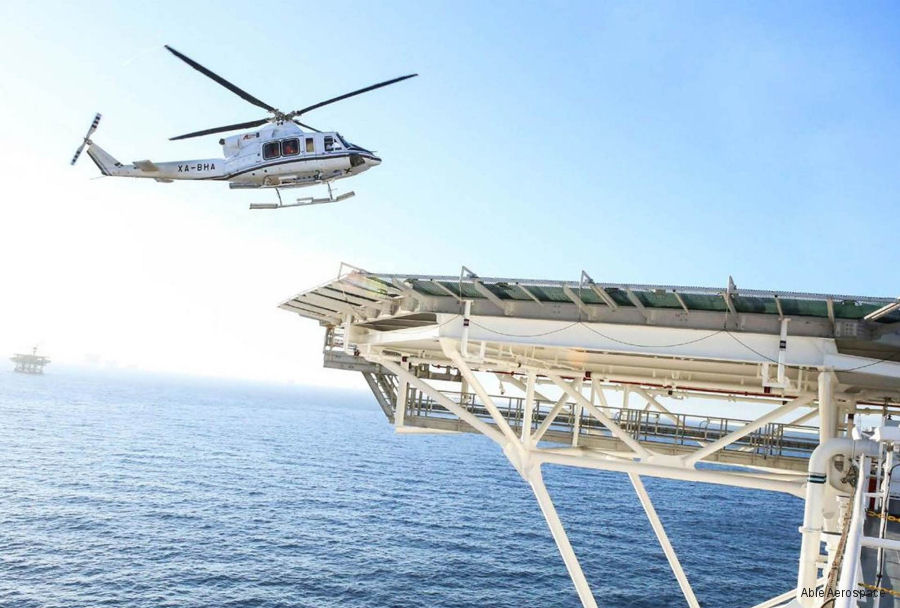 Able Selected for ASESA Bell 412 Repairs, 19-Jun-18 : #maintenance Mexico' Aeroservicios Especializados SA (ASESA) selects Able Aerospace Services, a Textron Inc company as exclusive provider of component repairs, overhauls and exchanges for Bell 412 fleet
ASESA announce contract for 6 S-76D, 06-Mar-13 : Las Vegas, Nevada - Sikorsky Aircraft Corp. today announced the signing of a contract with ASESA (Aeroservicios Especializados, S.A. de C.V.), a Mexican helicopter service provider, for the purchase of six S-76D helicopters to serve the offshore oil transport mission.
Sikorsky signs MOU with ASESA for Blackhawk support, 12-Feb-12 : DALLAS, Texas - Sikorsky Aircraft Corp., a subsidiary of United Technologies Corp., has signed a Memorandum of Understanding (MOU) with Mexican helicopter service provider ASESA (Aeroservicios Especializados, S.A. de C.V.) to jointly explore assembly and service opportunities in support of Black Hawk helicopters.