Formed in 2007 by acquistion of
Thales
Naval business, from Direction des Constructions Navales (DCN) which had been part-privatised by the French Government in 2003.
DCN itself had been renamed from Direction des Constructions et Armes Navales (DCAN) in 1991. It had previously been an integral part of the
Marine Nationale
until 1961, when it had been separated and reported to the Ministiere de Defense.
From c 1946 to the early 1970s it had a small fleet of mainly light communications aircraft, including two AB-47Gs. It ceased air operations in 2010.
It has operations around France and the globe including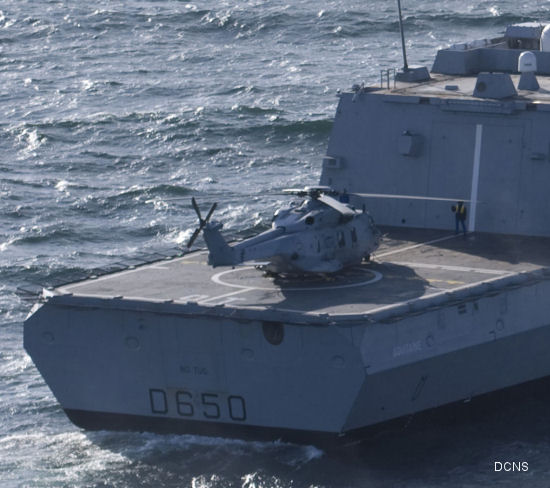 First deck landing of NH.90 Caiman on FREMM Aquitaine, 08-Mar-12 : Having successfully conducted deck landing in January to qualify the FREMM Aquitaine flight deck for a Lynx five-tonne class helicopter, DCNS, the French Navy and the DGA organised the first deck landings of a Caiman Marine ten-tonne class helicopter on board the same frigate. As in the previous trials with the Lynx, French Navy pilots appreciated the absence of turbulence above the flight deck in all landing positions.
Model
Del'd
From
To
Agusta AB47G




Model
C/N
Built
ID
AB47G
40
040 : re-serialled c , c/s F-YEEA
CAN-6 : Used from c 1946 by precursor to DCNS.






1 Construction Numbers in this organisation found