News about DRF Luftrettung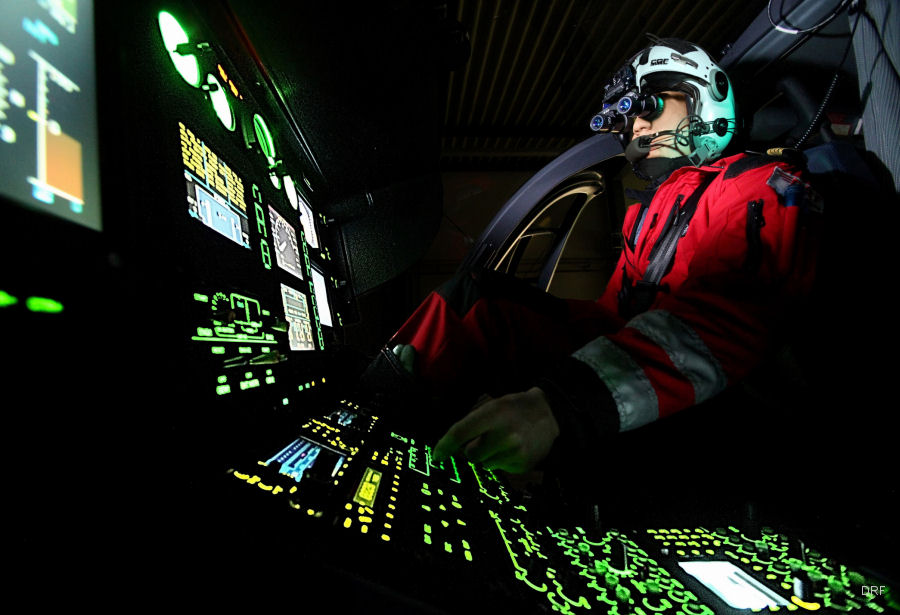 Night Emergency Medical Service by DRF, 10-Apr-18 : With more than 2.300 night missions in 2017, the DRF Luftrettung provides the broadest of experience in HEMS night operations throughout Europe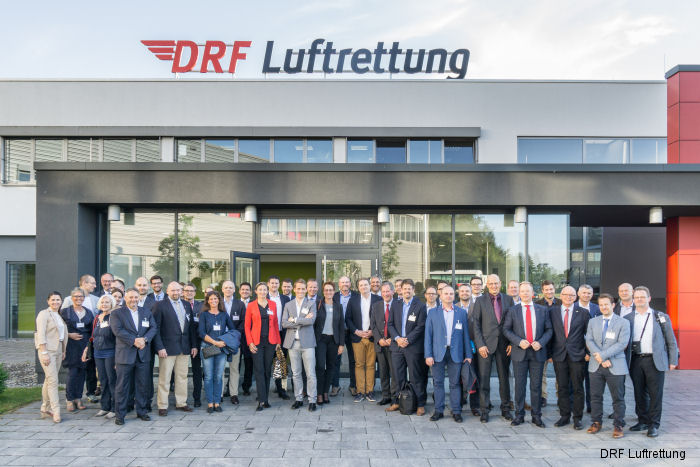 DRF Host European HEMS EHAC Conference, 22-Jun-16 : More than 50 experts from Europe discussed the situation and development of air rescue June 15-16 at DRF Luftrettung operation center in Baden-Baden, Germany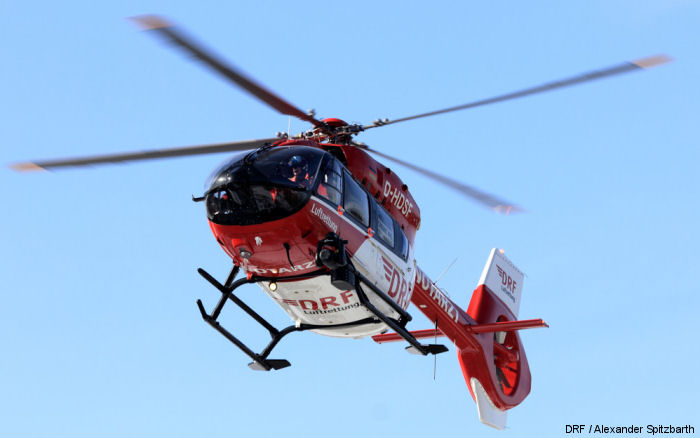 DRF Luftrettung Selects Bucher HEMS Kits, 09-Jun-16 : German DRF Luftrettung selected Bucher AC67 HEMS (Helicopter Emergency Medical Service) kits to equip the new H135/EC135T3 and H145/EC145T2 helicopters.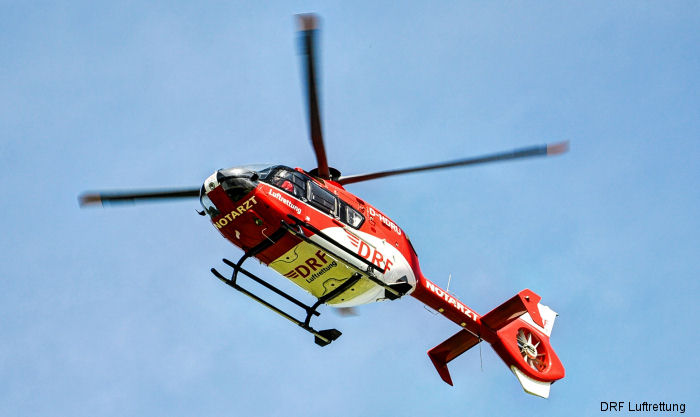 37,811 Missions for German DRF Air-Rescue, 02-Feb-15 : DRF Luftrettung, German Air Rescue, flew a total of 37,811 missions in 2014 from its 30 HEMS bases in Germany and Austria, including worldwide repatriations with its ambulance aircrafts.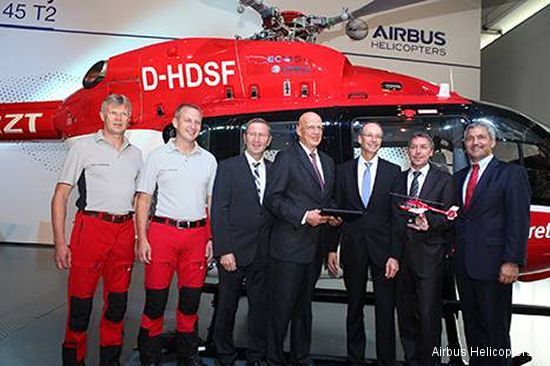 EC145T2 Handover To DRF Luftrettung, 31-Jul-14 :

Donauwörth, Germany – The handover of the first EC145 T2 to DRF Luftrettung marks yet another milestone for Airbus Helicopters in the successful program for the BK117/EC145 family.