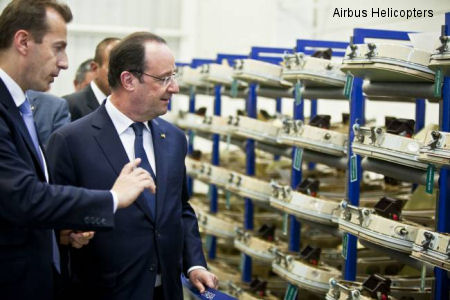 French President visits Airbus Helicopters Mexico, 14-Apr-14 : On Friday, April 11 during his official visit to Mexico, French President Francois Hollande toured Airbus Helicopters' site in the state of Querétaro along with Airbus Helicopters President Guillaume Faury.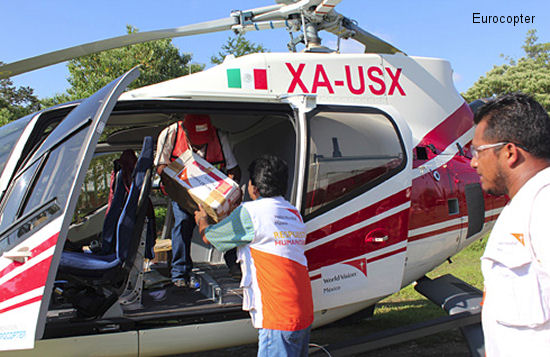 Eurocopter Foundation supports Mexico, 10-Oct-13 : Mexico City - The Eurocopter Foundation and NGO World Vision Mexico have joined forces to distribute food and humanitarian aid to the communities affected by Hurricane Ingrid and Tropical Storm Manuel.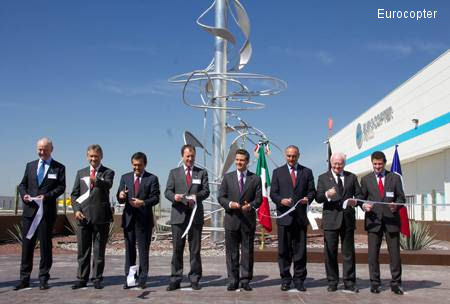 Eurocopter Mexico inaugurates center, 14-Feb-13 : by Stephane Chery - Eurocopter expanded its global industrial footprint and enhanced the company's presence in Mexico with today's inauguration of a new manufacturing center of excellence at Querétaro, which is to produce high-technology aircraft structural metallic components.
| | | | | |
| --- | --- | --- | --- | --- |
| | Model | C/N | Built | ID |
| | Bo105CBS | 0657 | 1983 | AMHP-107 : Eurocopter Mexico (EMSA) 2005 upgraded 105CBS-5 type |
| | Bo105CBS | 0658 | 1983 | AMHP-108 : Eurocopter Mexico (EMSA) 2005 upgraded 105CBS-5 type |
| | Bo105CBS | 0659 | | AMHP-109 : Eurocopter Mexico (EMSA) 2005 upgraded 105CBS-5 type |
| | Bo105CBS | 0660 | 1983 | AMHP-110 : Eurocopter Mexico (EMSA) 2005 upgraded 105CBS-5 type |
| | AS350B3e Ecureuil | 7567 | | XA-MRS : 31may14 Breaks Record On Mexico Highest Mountain, 5,610-meter-h ... |

5 Construction Numbers in this organisation found