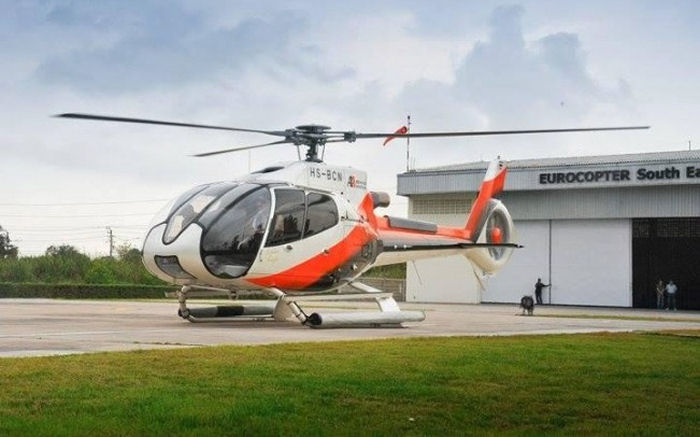 ESEA was established in 1977. Was the training and technical hub, and handles sales and customer support activities of 15 territories.
From January 2014 is known as
Airbus Helicopters Southeast Asia
(AHSA)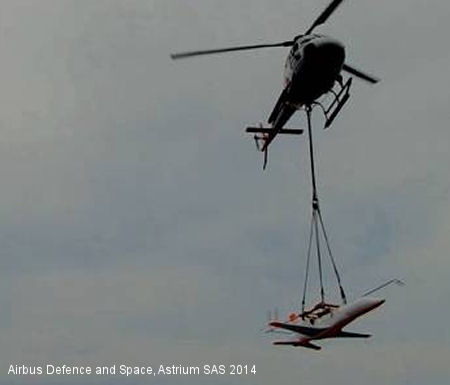 AS350 B3e in SpacePlane drop test, 04-Jun-14 : Early last month, an AS350 B3e Ecureuil operated by Airbus Helicopters Southeast Asia (AHSA) played an important role in a technology demonstration led by Airbus Group's Defence and Space division that may one day see tourists traveling to space.
Ecureuil family arrives in Bangladesh, 28-Mar-13 : Eurocopter makes a breakthrough into the Bangladeshi civil helicopter market with the arrival of the country's first Eurocopter rotorcraft this year. An EC130 B4 was delivered to R&R Aviation; while an AS350 B3e was showcased to civilian and governmental prospects in a two-day flight demonstration. Both aircraft are light helicopters belonging to Eurocopter's world renowned Ecureuil family.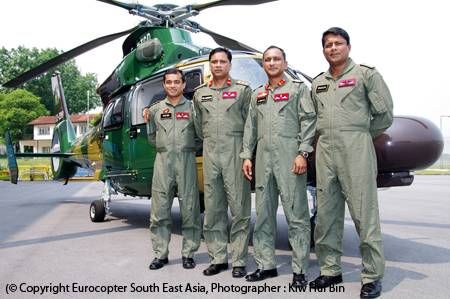 AS365N3+ enter service with the Bangladesh Army, 28-Nov-12 : Supplied through the Eurocopter South East Asia subsidiary, these are the first Eurocopter-built rotorcraft to join the Bangladesh Army's aviation fleet, and they were presented today during a ceremony at the military service's Dhaka Cantonment headquarters.


37 Construction Numbers in this organisation found