News about Aviazione dell'Esercito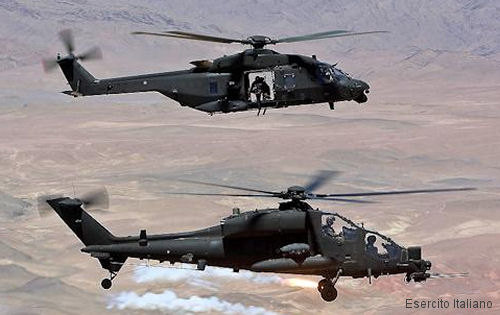 Italian Task Group Griffon in Iraq, 02-Aug-17 : Italian Army 5 Aviation Regiment Rigel arrived in northern Iraq as part of Operation Inherent Resolve Task Group Griffon rotation forces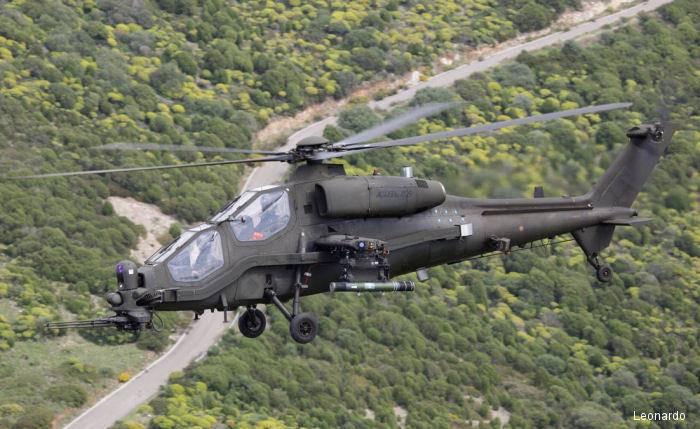 Leonardo to Develop A129 Replacement, 13-Jan-17 : Leonardo signed with Italian Defence Ministry NEES agreement to develop and procure 48 new exploration and escort helicopters to replace the current fleet of AW129 Mangusta by 2025.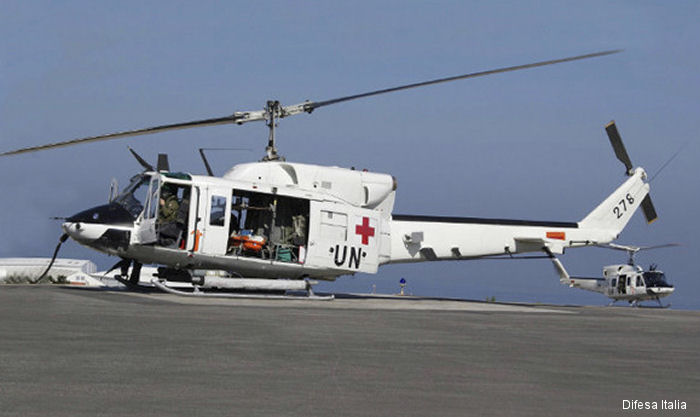 ITALAIR performed Medevac Flight in Lebanon, 21-Jan-16 : Since 1979 italian helicopters from ITALAIR has performed more than 39,000 hours of flying in the skies of Lebanon and Israel with over 1700 medical evacuations of sick or injured people.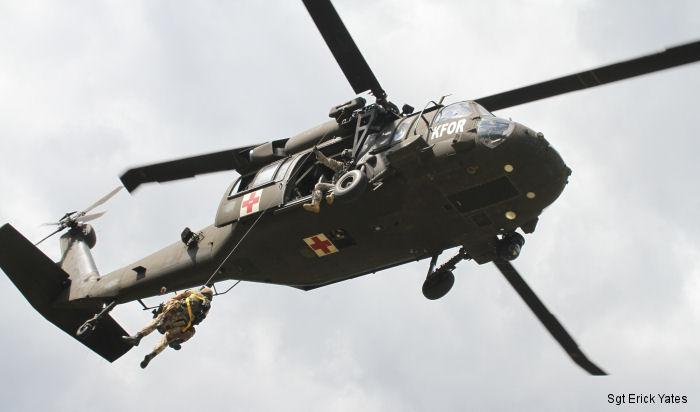 KFOR MedEvac Training in Kosovo, 16-Jul-15 : U.S. Army Reserve 5-159th AVN HH-60M Black Hawk medic crew based at Camp Bondsteel, Kosovo lead a course in medical evacuation (MedEvac) operations for their multinational partners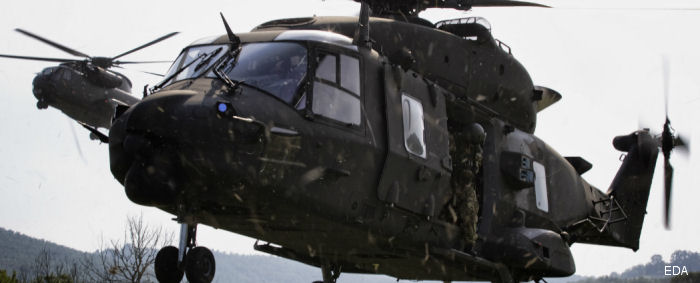 Italian Blade 2015 Starting at Viterbo, 15-Jun-15 : Gathering about 40 helicopters from 7 countries, the 8th training Helicopter Exercise Programme (HEP) event organised by the European Defence Agency's (EDA) will start on 22 June in Viterbo, Italy.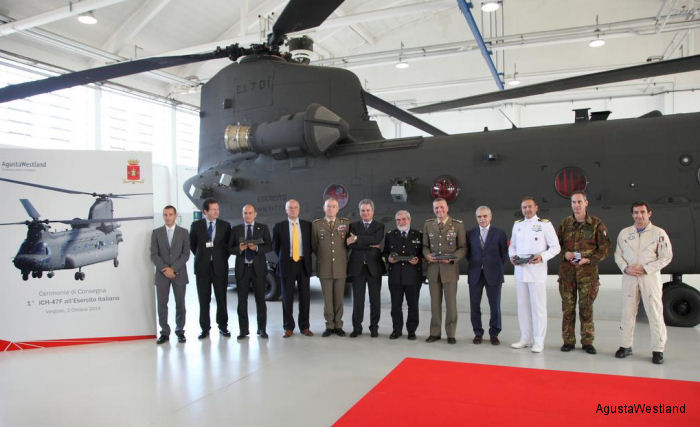 Italian Army Received First Two ICH-47F Chinook, 02-Oct-14 : AgustaWestland is pleased to announce that the Italian Army has taken delivery of its first two ICH-47F Chinook helicopters during an official ceremony held at Vergiate plant (Italy) today. The ceremony was attended by the Italian Army Chief of Staff Gen. Claudio Graziano, the Director of ARMAEREO Lt. General Domenico Esposito and representatives from the industry.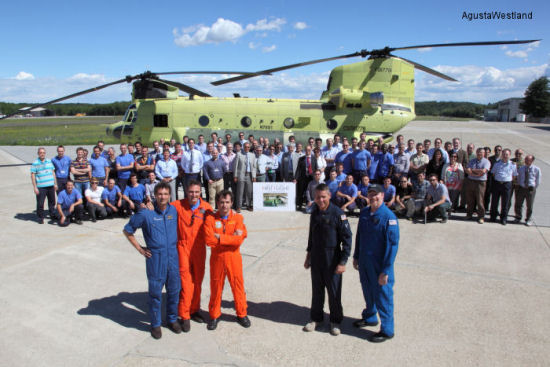 Italian Army ICH-47F Chinook maiden flight, 26-Jun-13 : AgustaWestland, a Finmeccanica company, is pleased to announce that the first ICH-47F Chinook for the Italian Army successfully accomplished its maiden flight on June 24th at Vergiate in Italy. The aircraft took to the air for 15 minutes, performing as expected carrying out basic handling tests and main systems checks.