Established 2007 as Marenco SwissHelicopter MSH, to develop a new generation of turbine helicopters represented in the SH09 model. On December 2017 they moved to new Headquarters in Wetzikon near Zurich. On February 2018 rebranded business company to Kopter.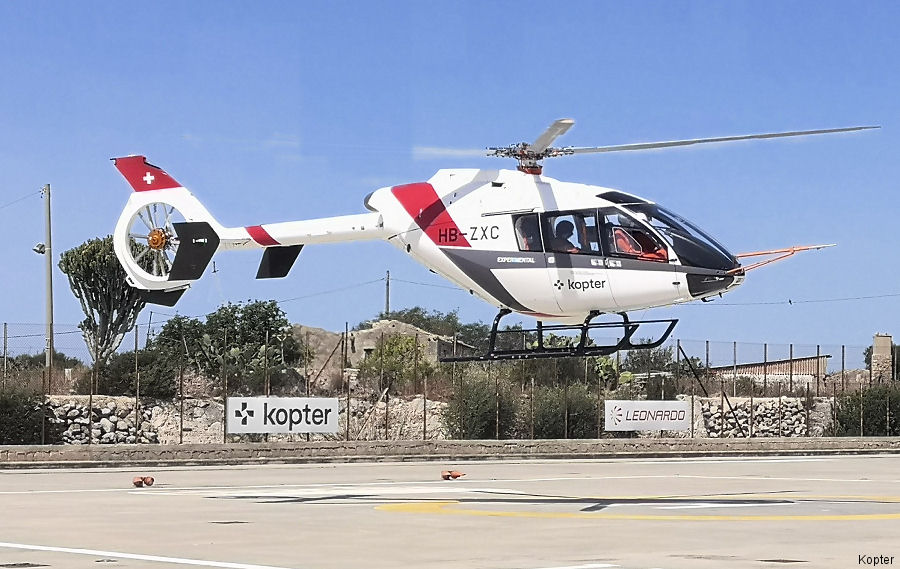 Kopter SH09 Resumes Test Flights in Sicily, 23-Jun-20 :

#SH09 The Kopter SH09 P3 prototype, now owned by Leonardo, resumes its flight test campaign in southern Italy halted since March due to the Coronavirus pandemic. The helicopter will receive a new tail rotor head, core avionics, final main rotor head and flight controls.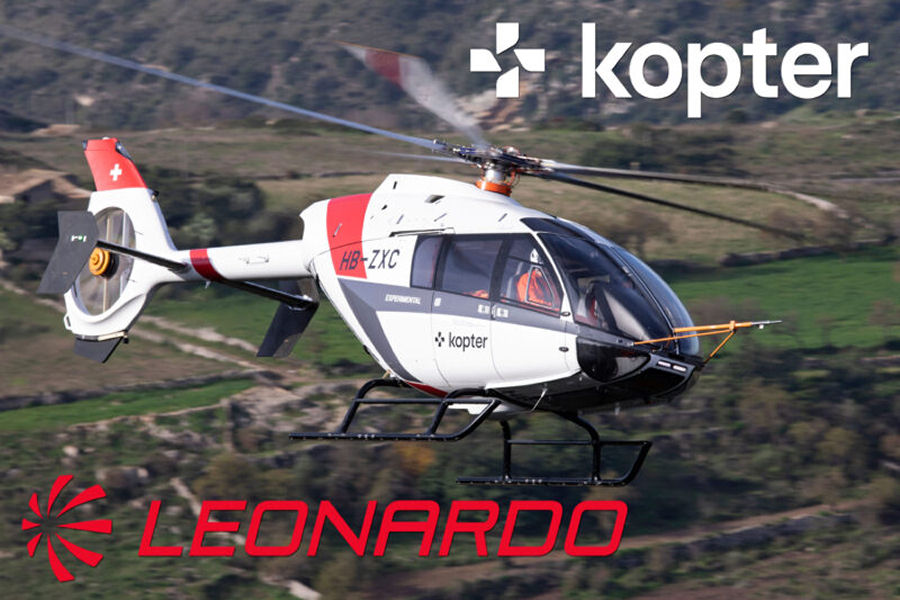 Kopter Officially Part of Leonardo, 09-Apr-20 : #LeonardoKopter Leonardo acquired Swiss Kopter Group, manufacturer of the SH09 helicopter, in a $185M deal. Kopter will act as an autonomous legal entity and competence centre working in coordination with Leonardo
Model
C/N
Built
ID
SKYe SH09
01
2013
HB-ZXA : Marenco Swisshelicopter AG from Sep13; f/f 02oct14
: Kopter, rebrand Feb18
: 16oct18 on display at Helitech 2018, Amsterdam RAI
: 17Oct18 pictured on Kopter stand in Hall 8 at RAI Amsterdam for H ...

SKYe SH09
02
2016
HB-ZXB : Marenco Swisshelicopter AG P2 f/f
: 27feb18 to be presented at HeliExpo 2018, Las Vegas, NV
: 01mar18 pictured (pic2) on display at HeliExpo 2018 Las Vegas, NV

SKYe SH09
03
2016
HB-ZXC : Marenco Swisshelicopter AG P3
: Kopter rebrand Feb18
: Sep18 pictured
: Nov18 begins flight trials
: completed more than 50 hours in flight tests
: Mar/Jun 2019 flying trials in Pozzallo, Sicily
: Oct19 fitter with improved main gear box


3 Construction Numbers in this organisation found