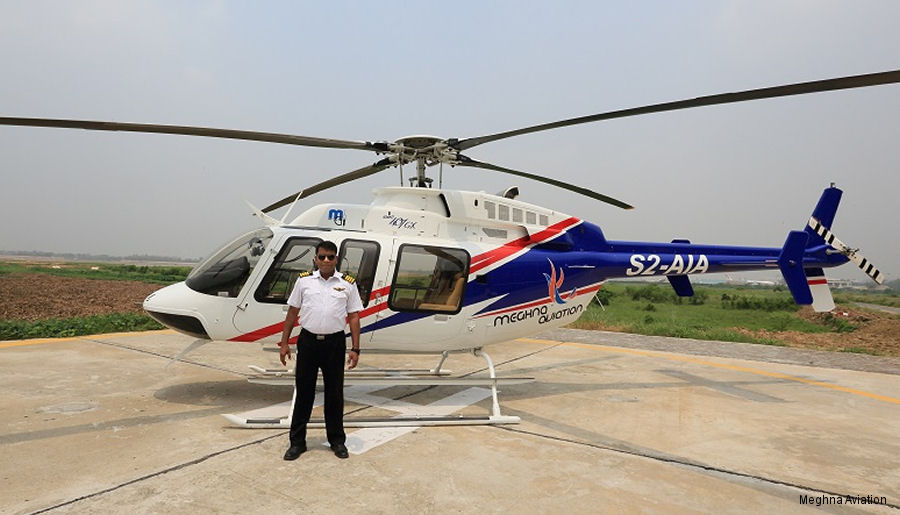 Helicopter transport service based at Hazrat Shahajalal International Airport (
VGHS
). As of 2017 regularly provides helicopter flight services to the government, foreign embassies, national and multi-national corporate groups and individual clients all over the country.
Model
Del'd
From
To
Bell 429
2017




Model
C/N
Built
ID
429
57302
2015
: Meghna Aviation from Sep17

MD600N
RN078
2010
S2-AFZ : Meghna Group, Bangladesh; w/o 12feb13 hit a tree at Nimertek, R ...




2 Construction Numbers in this organisation found