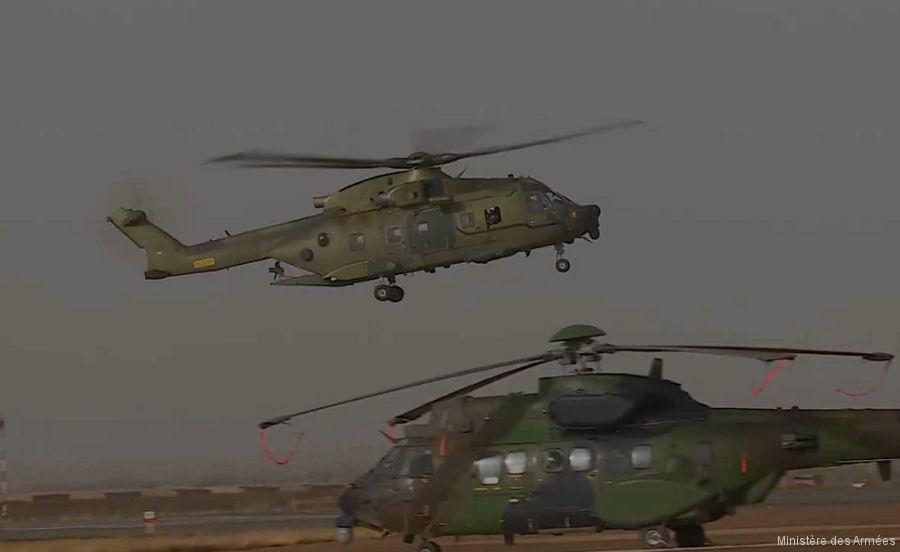 British, Danish and Estonian in Mali, 18-Jul-20 :

#Barkhane Aircraft and support personnel of Britain, Denmark and Estonia are deployed in Mali embedded into the French Operation Barkhane against counter-terrorism in West Africa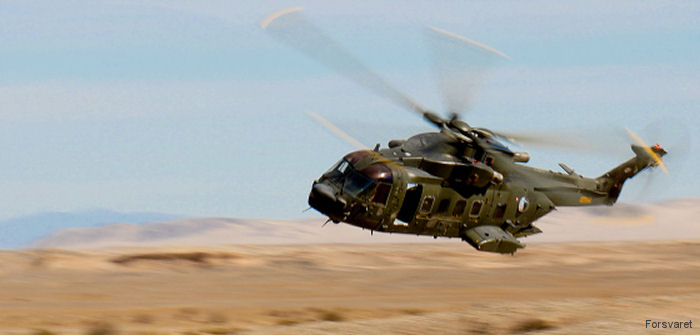 Denmark Deployed EH101 to Mali, 19-Dec-19 :

#OperationBarkhane Denmark sent two EH101 helicopters with 70 support personnel to Mali to support French forces engaged in Operation Barkhane in the Sahel region. Deployment scheduled to last for at least one year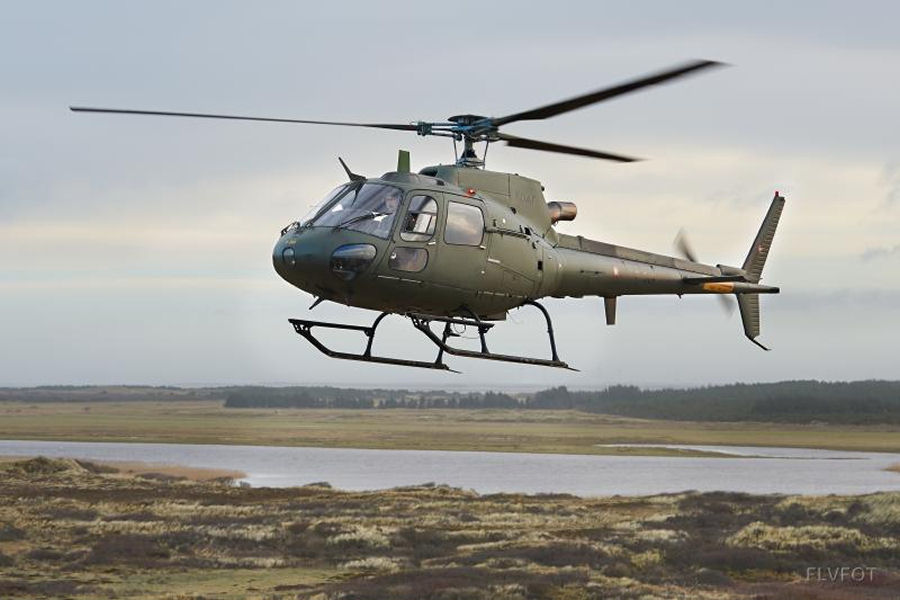 Safran to Support Danish Fennec' Arriel 1D1 Engines, 03-Dec-18 : #Arriel Safran signed contract to support until mid-2030s 11 Arriel 1D1 engines for the Royal Danish Air Force (RDAF) AS550C2 Fennec helicopters. In 2016 they signed contract for the EH101' RTM322 turboshafts
Danish Retires Lynx. MH-60R First Deployment, 14-Dec-17 : Denmark retires the Westland Lynx in use since 1980 with a last flight at Karup and starts first deployment of MH-60R Seahawk aboard a Thetis class frigate to the Faroe Islands and Greenland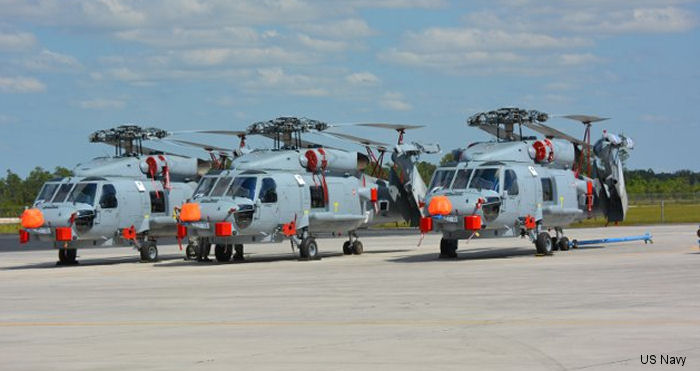 Denmark Received First Three MH-60R Seahawks, 11-May-16 : Royal Danish air force (Flyvevåbnet) received first 3 of 9 MH-60R Seahawk helicopters. Will be used by the 723 Squadron in replacement of their old Westland Lynx.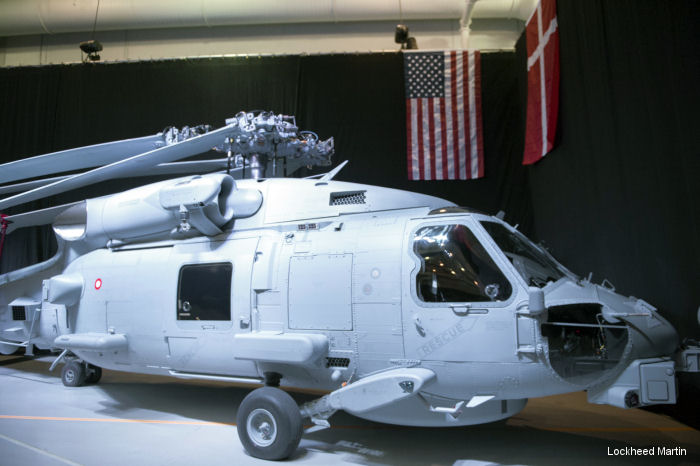 Lockheed Martin Delivers First Danish MH-60R, 23-Oct-15 : The U.S. Navy accepted the first MH-60R Seahawk helicopter slated for Denmark from Lockheed Martin. Will be delivered to the Royal Danish Air Force in 2016 and the full fleet of nine by 2018.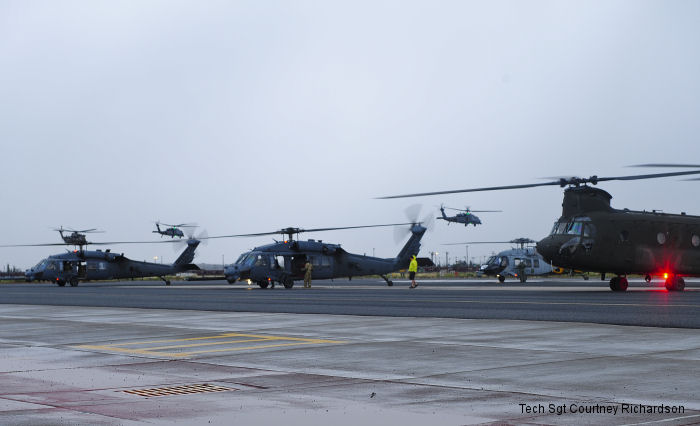 Mass Casualty Exercise Angel Thunder 2015, 05-Jun-15 : Angel Thunder 2015 saw US Army CH-47D Chinooks, German Air Force CH-53GS and USAF HH-60G Pave Hawk helicopters along students from local universities in a mass casualty exercise in northern Arizona
CAE MH-60R simulator for Royal Danish Navy, 08-Jan-14 : Montreal, Canada - CAE today announced that it has won contracts valued at more than C$110 million, not including options, to provide a range of training systems and services for defence customers. The contracts, which add to CAE's third quarter fiscal year 2014 order intake, include a new program to provide Beechcraft T-44C aircrew training for the United States Navy, a foreign military sale contract to provide an MH-60R Seahawk helicopter simulator for the Royal Danish Navy, and a contract from Beechcraft to provide a T-6C ground-based training system (GBTS) for the Mexican Air Force.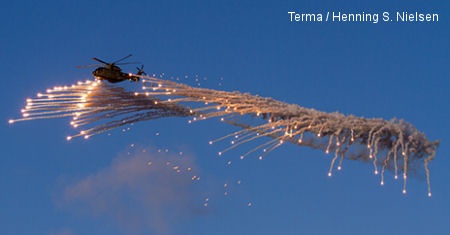 Danish EH101 flew with new EW suite, 20-Dec-13 : Aarhus, Denmark - Terma and the Danish Defence Acquisition and Logistics Organization (DALO) recently conducted a successful flight test of the Electronic Warfare (EW) equipment fielded on the Royal Danish Air Force' (RDAF) EH-101 TTT helicopters.
Denmark selects the MH-60R Seahawk, 06-Dec-12 : Washington D.C., Maryland - The U.S. Navy announced today that the Danish government signed an official letter of offer and acceptance formalizing its intent to buy nine MH-60R Seahawk helicopters and comprehensive logistics support for its Maritime Helicopter Replacement Program.