Established 2000 from former Thomson-CSF, the Thales Group is a multinational company that designs and builds electrical systems to serve the aerospace, defence, transportation and security industries.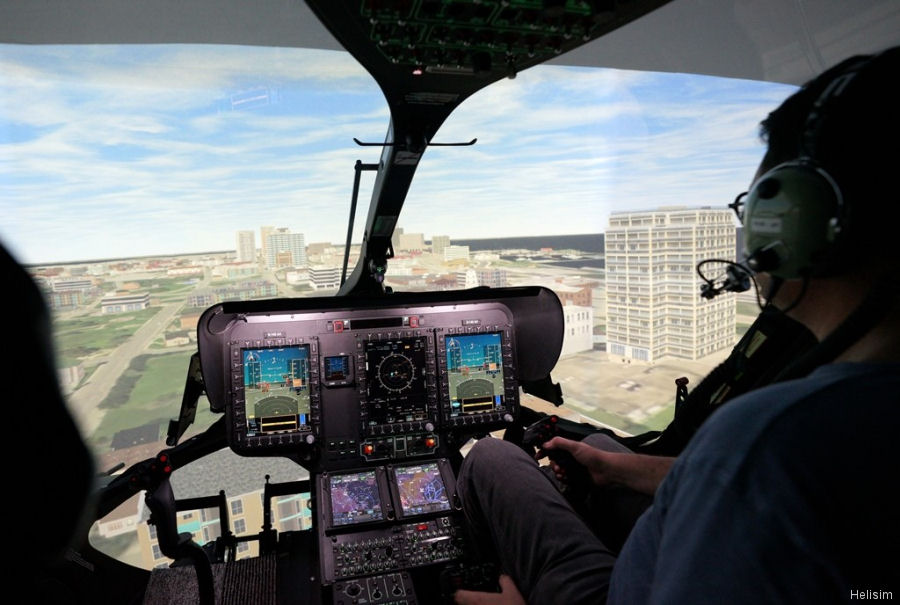 Helisim H145 Full Flight Simulator in Texas, 24-Oct-19 : #Simulator Thales installed a new H145 helicopter Level D Full Flight Simulator at Airbus USA headquarters in Grand Prairie, Texas. Operated by Helisim which is a joint venture between Airbus, Thales and French DCI to provide simulation training services for pilots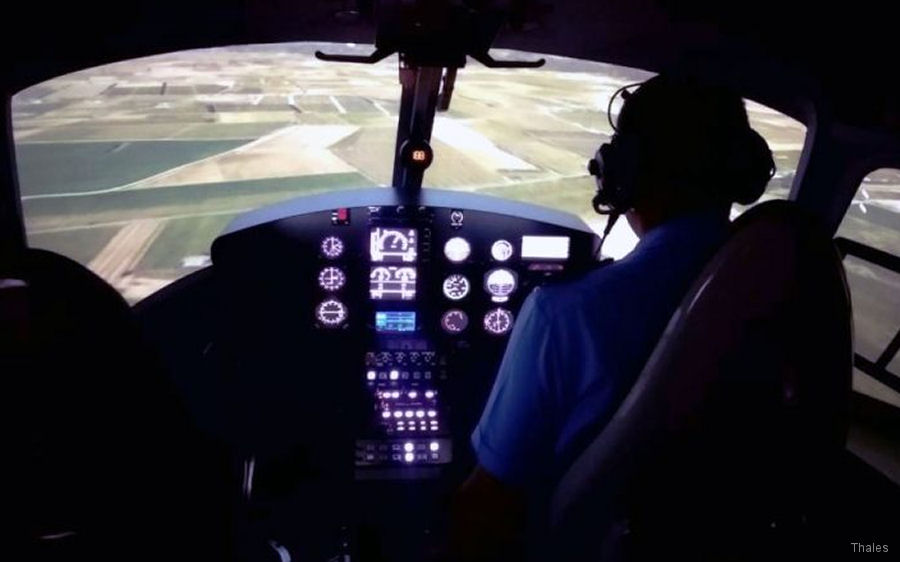 Thales AS350 Simulator for Uzbekistan, 19-Sep-19 : #FlightTraining The Uzbek Air Force inaugurated the first flight academy in the country. Thales installed an AS350/H215 simulator at Karshi (k2) airbase for pilots and engineers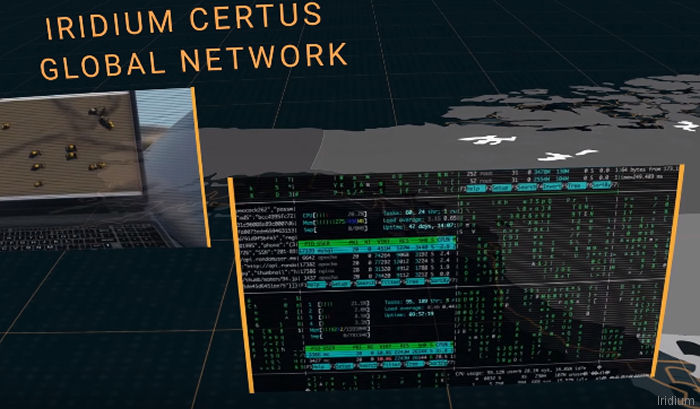 Thales Offering Iridium Certus Connectivity Services, 04-Sep-19 :

#Iridium Thales will now be able to provide both the avionics and connectivity service for Iridium Certus mobile satellite communications to business jets, commercial aircraft, helicopters, general aviation and drones.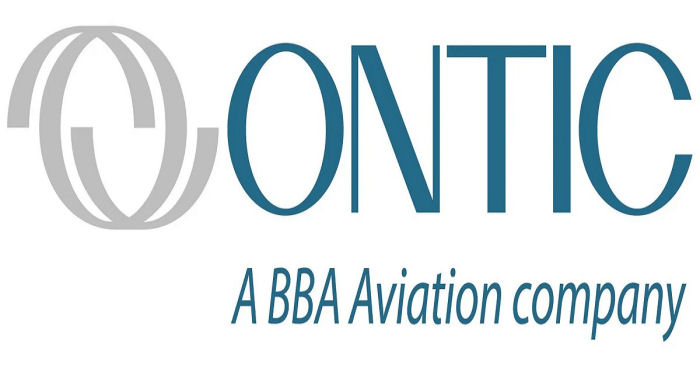 Ontic Acquires Thales Doppler Product Line in UK, 22-Aug-19 : #Doppler Ontic, supplier of OEM legacy products to the aviation industry, acquired the manufacturing and aftermarket rights for Thales in the UK's Doppler Velocity Sensors (DVS) used by a range of civil and military rotary and fixed wing aircraft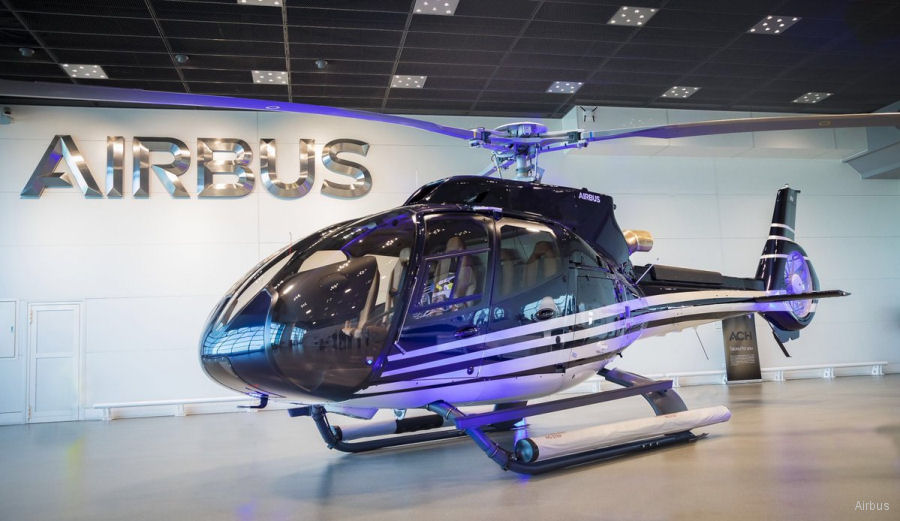 Hybrid Electric H130 Helicopter in 2020, 22-Jun-19 : Paris Air Show 2019 Airbus, Thales and the French Ministry for Transport (DGAC) to perform first flight of hybrid light helicopter demonstrator in 2020. A modified H130/EC130T2 will power its rotor system for up to 30 seconds without the use of the main gas turbine



20-May-19 - Hungary Acquired Helicopter Mission Trainer (HMT) #Hungary
16-May-19 - Australia' Helicopter Training System Achieved IOC #HATS
05-Mar-19 - Safety-Driven Light Helicopter Autopilot System Heli-Expo 2019
06-Feb-19 - Airbus Helisim Training Center in Grand Prairie Texas #FlightTraining
18-Dec-18 - Thales Autopilot for Austrian ÖAMTC EC135 #OAMTC
07-Nov-18 - Avicopter and Thales Sign MoU for Training Center #China
24-Oct-18 - Bell and Thales on Future Flight Controls #FlightControls
27-Feb-18 - Airbus, Thales and Helisim to build Training Center Heli-Expo 2018
31-Jan-18 - H145M Launched Laser Guided Rockets in Sweden


18-Jul-17 - Thales Delivered First EC135 Simulator in China
20-Jun-17 - ACSS T3CAS Surveillance System for H160 Paris Air Show 2017
04-Feb-15 - Thales Software for UH-60V Black Hawk Cockpit
05-Sep-14 - Thales boosts Australian Tiger helicopter simulator
26-May-14 - Thales avionics for Brazilian Army Esquilos
15-Jan-14 - Thales to join SAF at shared training facility
13-Dec-13 - Thales EC635 simulator for Swiss Air Force
22-Oct-13 - Thales to equip Republic of Korea Navy AW159
17-Jun-13 - Romanian Pumas to be equipped by Thales
05-Apr-12 - Thales GPS SAASM receivers for French Navy Lynx
18-Dec-11 - Fully Integrated Thales Cockpit for Sikorsky S-76D
29-Jun-06 - Eurocopter UH-145 Wins US Army LUH