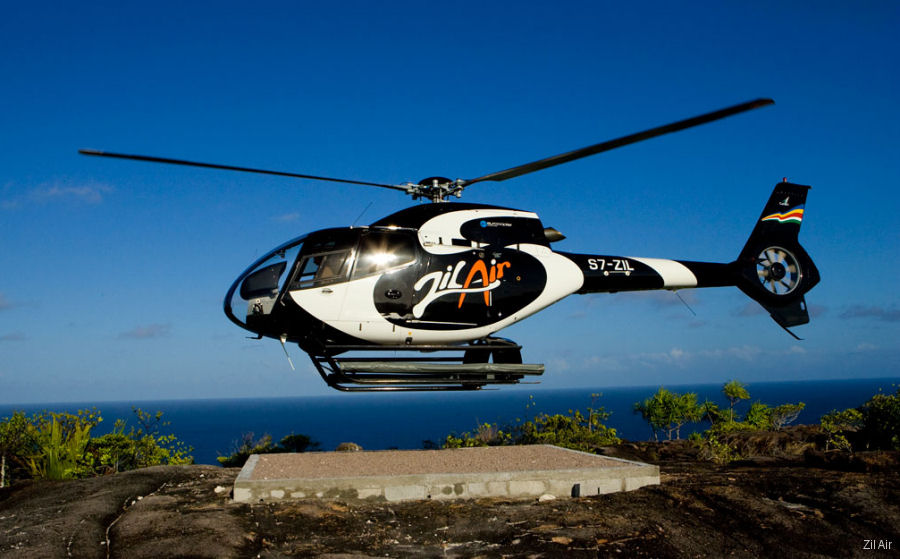 Established 2007, Zil Air is Seychelles first luxury aerial limo service flying around the Archipelago (located in the Indian Ocean, northeast of Madagascar), accessing 21 helipads and 7 landing strips in the region.
As of 2018 operates 3 EC120 and a Beechcraft King Air 250 aircraft.
As of 2019 operates 6 helicopters, including 5 EC120 and 1 EC145 alongside a twin-engine fixed wing Vulcan Air P68C.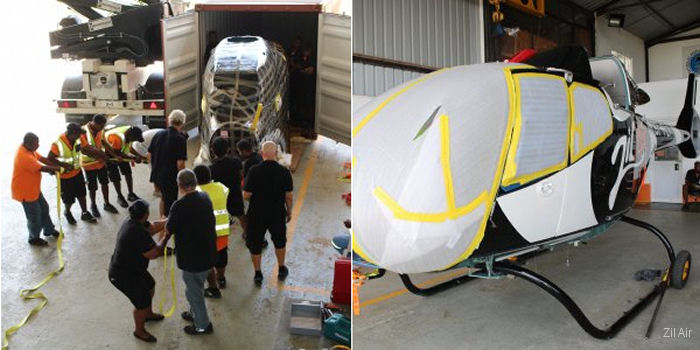 Zil Air Welcomes 5th EC120 Helicopter, 25-Mar-19 : #Seychelles Zil Air, Seychelles helicopter service provider, received its fifth EC120 to be used in VIP and tourism flights around the islands
Model
Del'd
From
To
EC EC120
2007




| | | | | |
| --- | --- | --- | --- | --- |
| | Model | C/N | Built | ID |
| | EC120B | 1535 | 2008 | S7-AIR : Seychelles from Jul08; to be confirmed |
| | EC145 | 9191 | | S7-BIZ : Zil Air, Seychelles from Dec14 |
| | EC120B | 1663 | 2011 | S7-FLY : Zil Air, Seychelles from Mar19 |
| | EC120B | 1372 | | S7-ILE : Zil Air, Seychelles, pictured |
| | EC120B | 1621 | 2009 | S7-ISL : Seychelles from Mar16; to be confirmed |
| | EC120B | 1374 | | S7-ZIL : Zil Air, Seychelles, pictured |

6 Construction Numbers in this organisation found