Inaugurated in 2010 and Headquartered in New Delhi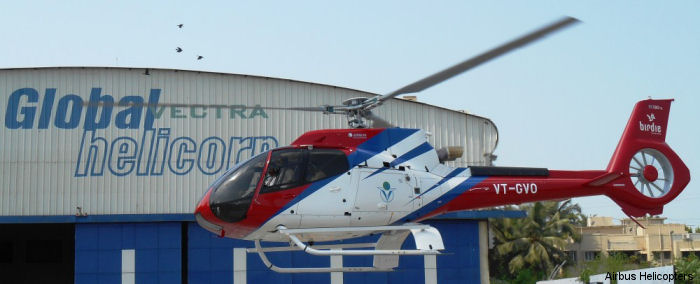 India Global Vectra H130 Gets Customer HCare, 12-Oct-15 : India s Global Vectra Helicorp signed a parts-by-the-hour (PBH) contract for its new H130/EC130T2 light helicopter, benefiting from Airbus Helicopters' redefined customer service offer called HCare.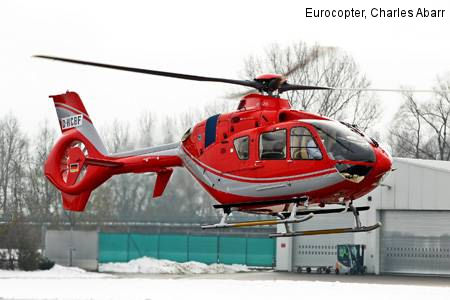 Nine EC135 sold in India during 2012, 08-Feb-13 : by Priscilla Yip - A record nine units of Eurocopter's EC135 was sold in 2012, making it the most sought-after light twin-engine helicopter in India. The growing popularity of the EC135 in India was further demonstrated by a new order from one Indian customer and the delivery of an EC135 to another, at the Aero India 2013 exhibition.