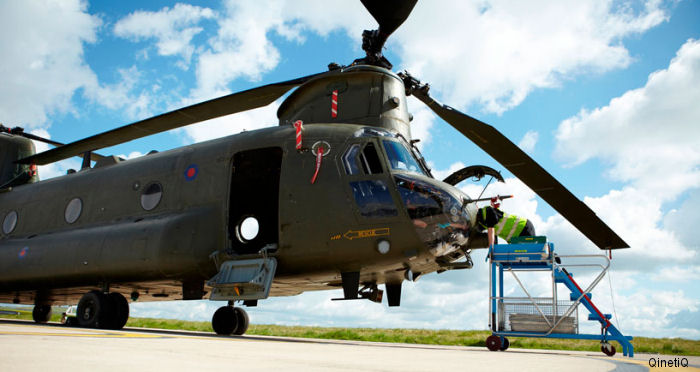 Established in Jul 2001 to conduct much of the Defence Research work previously done by the Defence Evaluation and Research Agency (
DERA
), at that time a Government body. QinetiQ was to champion commercial funding and compete for defence related work in other countries, using its expertise and resources. The non commercial (government retained) areas were covered by DSTL, which amounted to around 20 per cent of the previous DERA organisation.

Qinetiq contracts a number of defence services back to Britains armed services, including the Long Term Partnering Agreement to manage the MoD test and evaluation ranges from 2003 and the Combined Aerial Target Service from Dec 2006.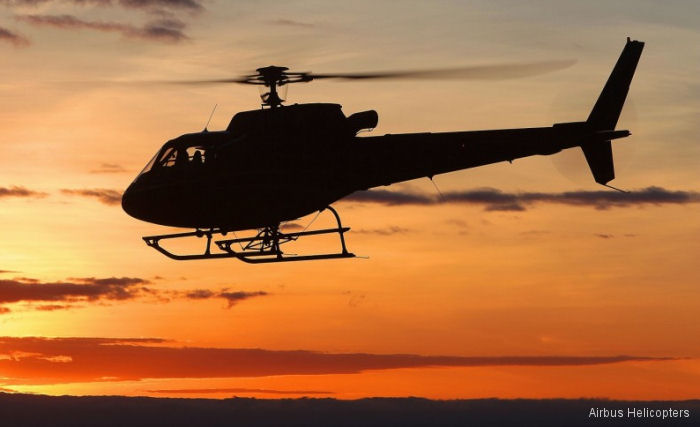 QinetiQ Orders 4 H125 for UK MoD ETPS, 01-Mar-17 : QinetiQ ordered 4 Garmin G500-equipped H125 / AS350B3e helicopters to replace the Gazelle in use by the UK MoD's Empire Test Pilots' School (ETPS) from 2019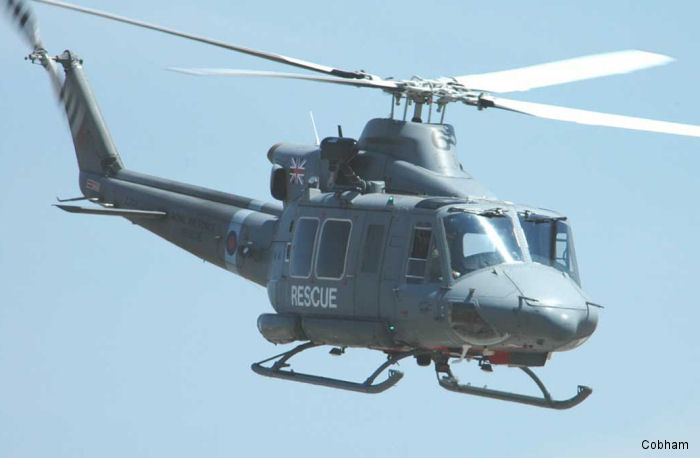 Cobham Bell 412 Support for QinetiQ, 02-Jun-16 : Cobham sign contract to provide Helicopter support to the UK Empire Test Pilots' School and Rotary Wing Test and Evaluation Squadron. A Bell 412 Griffin HAR.2 will be based at MOD Boscombe Down
Model
C/N
Built
ID
AW109E Power
11131
2001
G-CFVB : QinetiQ May09-Mar11

Sea King HAS.1
wa 639
1969
XV651 : 15jul10 QinetiQ at Boscombe Down

SA330E Puma
1199
1972
XW232 : QinetiQ Mk2 type d/d Sep12

SA341B Gazelle AH.1
1443
XX449 : 15jul10 QinetiQ at Boscombe Down

Lynx HAS2
017
1977
XZ236 : QinetiQ 2007, HMA.8 type

Sea King HAS.2
wa 843
1976
XZ575 : Asset transferred from DERA, on creation of QinetiQ, Jul 2001.

SA341D Gazelle HT.3
1743
1978
XZ936 : w/o 02jun14 after tail was cut off by main rotors, during engine ...

SA341C Gazelle HT.2
1750
1978
XZ939 : QinetiQ from 1991

Sea King HAS.5
wa 898
1981
ZA137 : QinetiQ from 26aug14, on loan until the end of its flying life

Sea King HC.4
wa 927
ZB506 : QinetiQ, conv to Mk.4X type; 23jul02 noted
: 11jul09 pictured at RNAS Yeovilton

SA341D Gazelle HT.3
1905
1982
ZB625 : QinetiQ by 2010

Mi-17 Hip-H
103M02
ZB697 : QinetiQ on outside aircraft Mi-8MTV-1 from 2008 ex 402, 2010 dona ...

Mi-17 Hip-H
103M03
ZB698 : QinetiQ on outside aircraft Mi-8MTV-1 from 2008 ex 403, 2010 dona ...

AW109E Power
11173
2003
ZE416 : QinetiQ d/d 2007; 17jul10 pictured (top) at RIAT 2010 RAF Fairfor ...
: 11jul15 at Farnborough

Merlin HM.1
50053
1999
ZH831 : Sep14, AEW prototype, fitted with dual Crowsnest ASaC sensors fro ...

Merlin HM.1
50057
ZH832 : 50057/RN12; 23jul02 QinetiQ

MH-47E Chinook
M.4481
ZH902 : 08feb18 asg 7 Sqn joined HMS Queen Elizabeth to work up with type ...


17 Construction Numbers in this organisation found