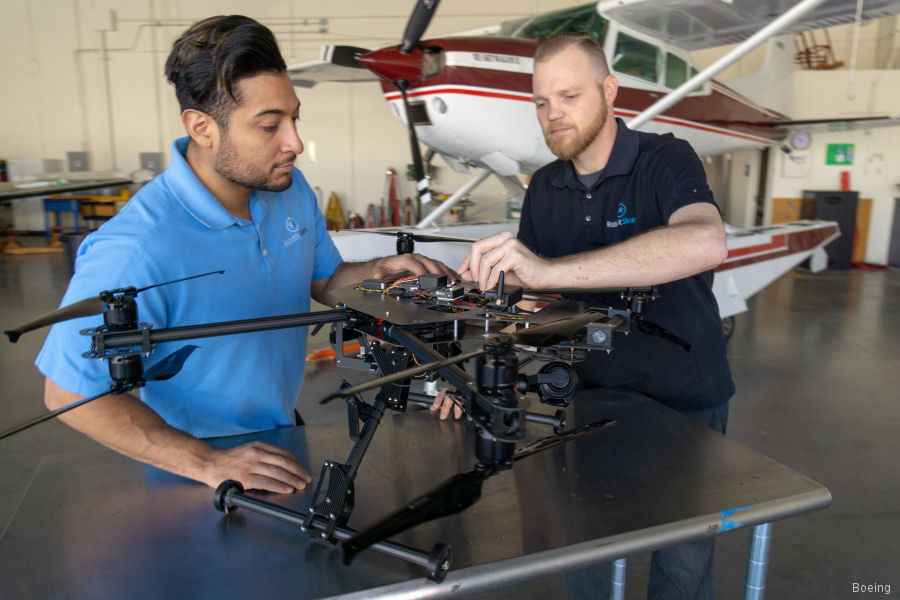 Boeing Invests in UAS Services Provider Robotic Skies, 09-Jun-19 : #drones Robotic Skies startup manages maintenance, inspection and alteration services for global manufacturers and operators of commercial unmanned aircraft systems (UAS). Access to safe, reliable maintenance will support commercial operations and urban mobility efforts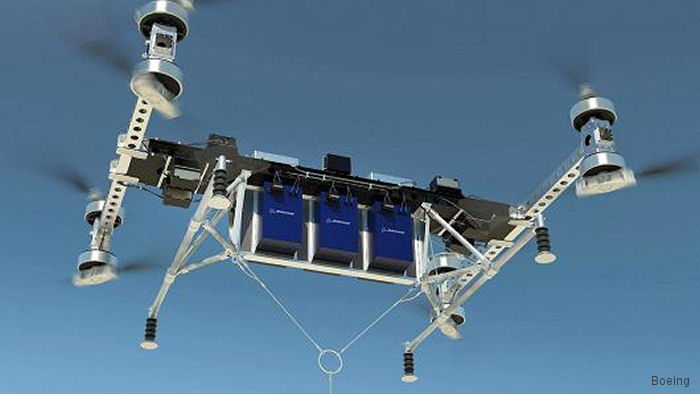 Boeing Unveils New Cargo UAV Prototype, 10-Jan-18 :

The electrical powered vertical-takeoff-and-landing drone is designed to carry up to 500 lbs / 225 Kgs. New UAV is 15 ft / 4.57 mt long and will be used as a flying test bed for future applications.
Model
Del'd
From
To
EC EC135
2
2002
2006