On March 2014, the establishment of a permanent base in Kenya to conduct maintenance, repair and overhaul (MRO) was announced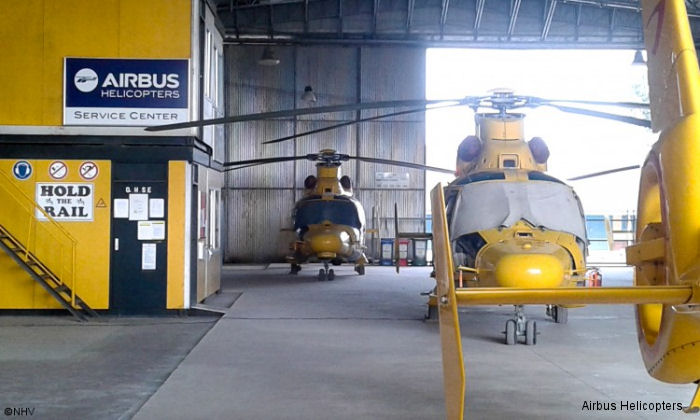 Airbus Helicopters in Africa, 07-Apr-16 : About 600 Airbus Helicopters rotorcraft are in service throughout Africa. NHV Ghana and Airbus Helicopters Southern Africa (AHZA) provides services to this fleet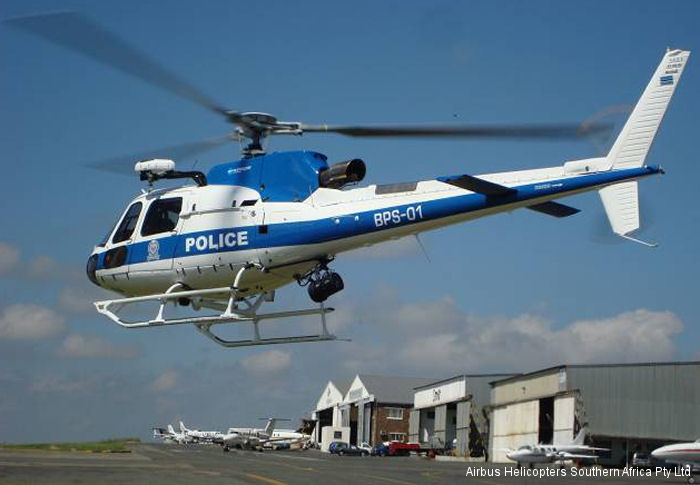 Botswana Police Orders Three AS350B3e, 26-Jan-15 : Botswana's Police Air Support Branch signed for three new Airbus Helicopters AS350B3e Ecureuil. The service already received three AS350B3 in 2009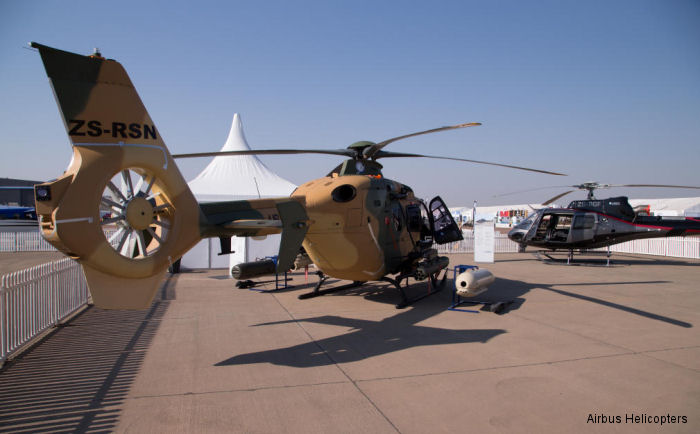 Airbus Helicopters at South Africa AAD 2014, 15-Sep-14 : Airbus Helicopters is participating in the 2014 edition of the biennial African Aerospace & Defence show, currently underway at Air Force Base Waterkloof near Pretoria, South Africa.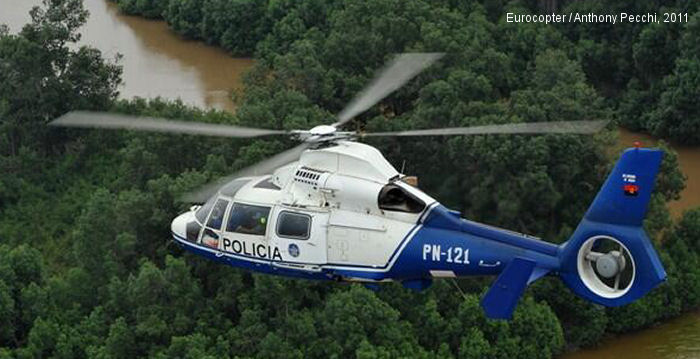 Airbus Helicopters at ShieldAfrica 2014, 30-Apr-14 : With more than 670 of its rotorcraft operating across the African continent, Airbus Helicopters' presence at next week's ShieldAfrica exhibition will spotlight the role of its product line in serving this evolving market's varied missions.
Model
C/N
Built
ID
EC635T2+
0858
ZS-RSN : South Africa, test serial D-HCBU; Iraq YI-293 ntu; fate ?






1 Construction Numbers in this organisation found