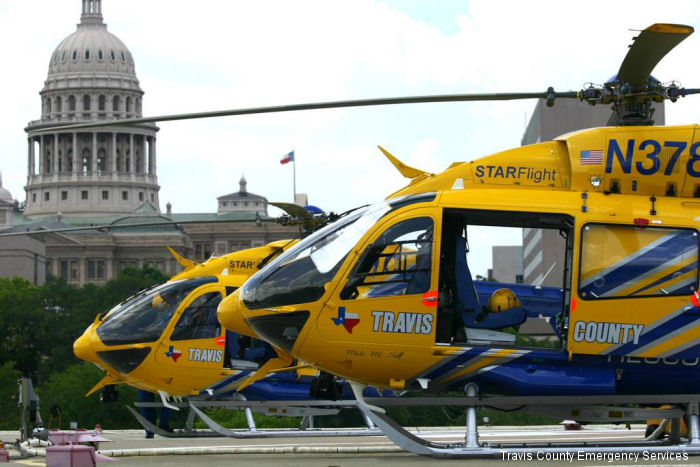 Travis County Emergency Services STAR Flight.

On April 27 2015 Kristin McLain, a 46-year-old nurse attempting a rescue from one of the EC145 helicopters, fell to her death over Austin's Barton Creek Greenbelt.
News of Travis County Emergency Services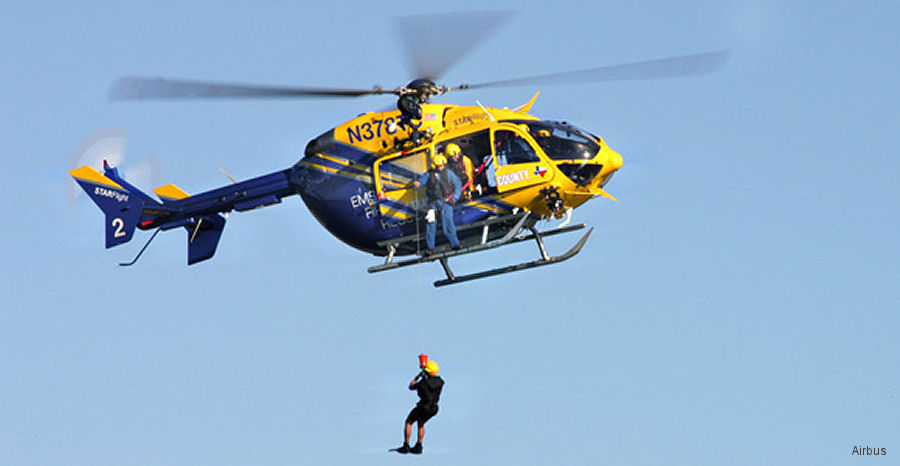 CAMTS Accreditation to Medical Transport Services, 18-Apr-17 : The Commission on Accreditation of Medical Transport Systems (CAMTS) awarded accreditation to three medical transport services at the CAMTS April board meeting in San Antonio, Texas.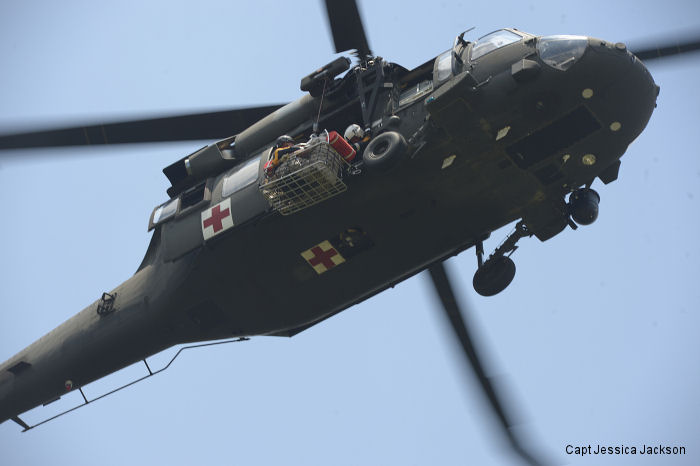 Texans in Search and Rescue Exercise, 08-Jun-16 : Texas Military Department, Travis County STAR flight, Texas Department of Public Safety, U.S. Coast Guards with Houston and Austin Police Departments in Search and Rescue exercise


List of Aircraft for Travis
C/N
Version
Built
In this Org
In other Org
9073
ec145
2005
N373TC : Travis County from May06; StarFlight

9078
ec145
2005
N378TC : Travis County from Apr06, test serial D-HMBI; StarFlight

9286
ec145
2010
N392TC : Travis County Emergency Services from Apr10, test serial D-HMBT; EMS Fire +

9857
uh-1h
N832DH : Travis County Star Flight from Aug13; Firefighting

67-17659 : US Army
N7102S : Northwest Helicopters at Olympia, WA Sep05

0051
EC135T1
1998
N891T : Travis County; to Canal Air Llc

0052
EC135T1
1998
N892T : Travis County EMS, noted Mar02

- N892T : Canal Air Llc at Danbury, CT from Aug06
N892T : PennStar, Nov13 pictured