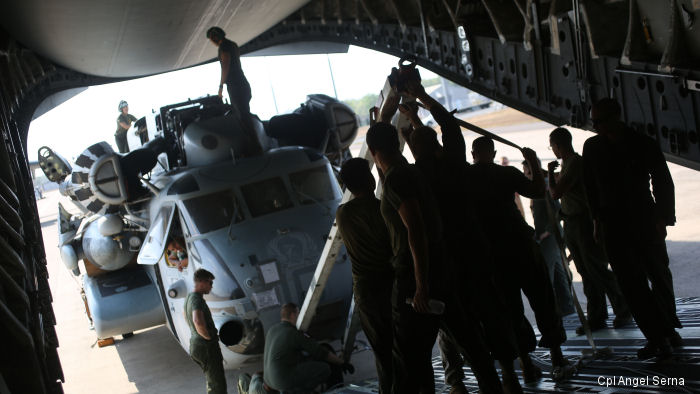 In November 2011, President Barack Obama and Australian Prime Minister Julia Gillard announced the deployment of Marines to Darwin and Northern Australia for around six months at a time to conduct exercises and training on a rotational basis with the Australian Defence Force. The intent was to establish a rotational presence of up to a 2,500-person Marine Air Ground Task Force.
News of Marine Rotational Force Darwin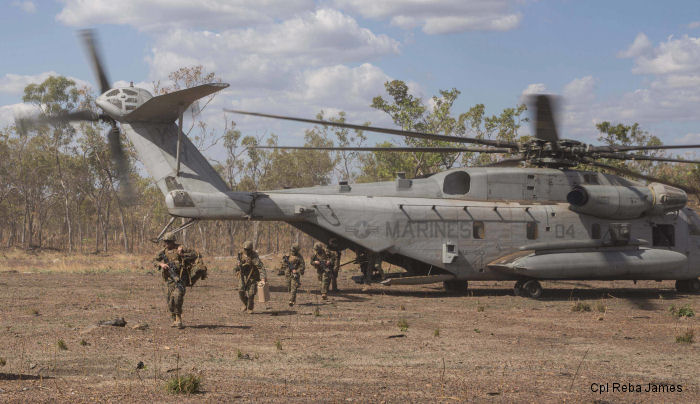 Marine Rotational Force Darwin CH-53 Training, 01-Jun-15 : US Marines with Heavy Helicopter Squadron HMH-463, Marine Rotational Force Darwin, conducted training operations with CH-53E Super Stallion at Mount Bundy Training Area, Northern Territory, Australia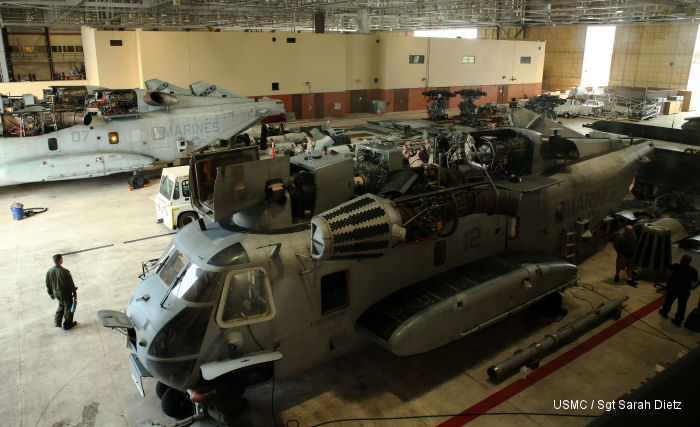 Australians Inspects Marines CH-53E for Darwin Force, 24-Mar-15 : Marine Heavy Helicopter Squadron 463 (HMH-463) complete breakdown, detailed cleaning, inspection and reassembly of CH-53E Super Stallion for deployment to Marine Rotational Force - Darwin, Australia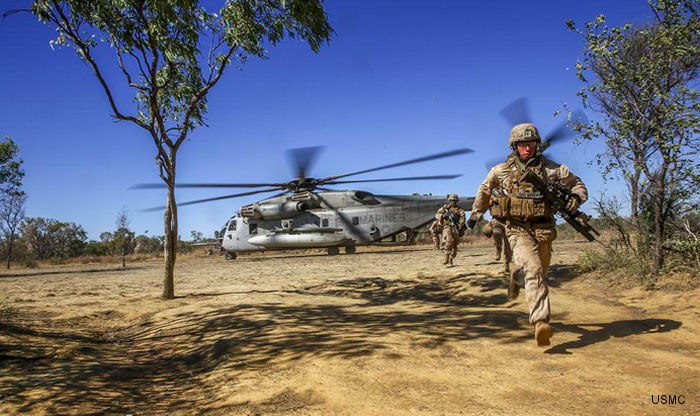 Marines begin Exercise Koolendong 2014, 16-Aug-14 : TIMBER CREEK, Australia by Cpl. James Gulliver, Marine Rotational Force Darwin - An 81 mm mortar landed in the nearby enemy position, marking the beginning of the assault for the Marines. Immediately they emerged from the tree line engaging the enemy targets at more than 100 yards with pinpoint accuracy. Within minutes the enemy position was destroyed and the Marines were pushing through to their next target.
| | | | | | |
| --- | --- | --- | --- | --- | --- |
| | C/N | Version | Built | In this Org | In other Org |
| | 55136 | uh-1y | | 168044 : MRF-D, on the side lines (Crated up) at RAAF Base Darwin | |
| | D0211 | mv-22b | | 168294 : as VMM-268 /YQ-04 pictured with Mike Battery, 3rd Battalion, 11th Marine + | |
| | D0225 | mv-22b | | 168322 : Aug18 asg VMM-268 Darwin Australia (MRF-D) during Operation Pitch Black, + | |