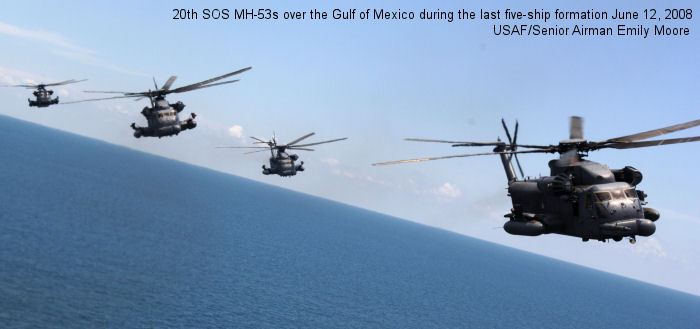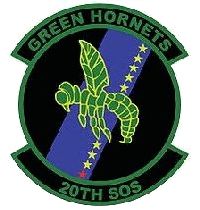 Originally an aerial reconnaissance unit during WWII.
The
Green Hornets
were reactivated as 20th Helicopter Squadron in 1956. In 1968 was redesignated 20th SOS when around 20 UH-1F were drawn from 4 SAC bases and used to insert special forces troops into Vietnam and Laos on covert operations.
On June 12, 2008 they perform their last flight with
MH-53M Pave Low
helicopters. They currently fly CV-22B Ospreys tilt-rotors.
The 20th Helicopter Squadron was deployed to South Vietnam in Oct 1965.

The unit started to take delivery of 15 MH-53J Pave Low III airframes in mid 1987 at Hurlburt Field.

---
1971/72, UH-1Ns were in Vietnam as 20th SOS. Inactivated March 30, 1972 and sent to Hulbert Field Aux #9. In 1974 the squadron was to be shipped to other bases and 20th SOS reactivated at Aux #9 in 1976 when the UH-1Ns returned

1971, Cam Rahn Bay, South Vietnam. I was assigned to the 20 SOS and went out to ban me thout along with 7 UH-1N and flew daily missions loaded with rockets to support ground troops in the area

1971-1972, I was in cam Rahm bay 20th sos as no ice of gunners

1976-1985, UH-1Ns assigned to the 20th SOSwere 69-6604, 69-6641, 69-6642, 69-6644, 69-6653 and 69-6654

News of 20th Special Operations Squadron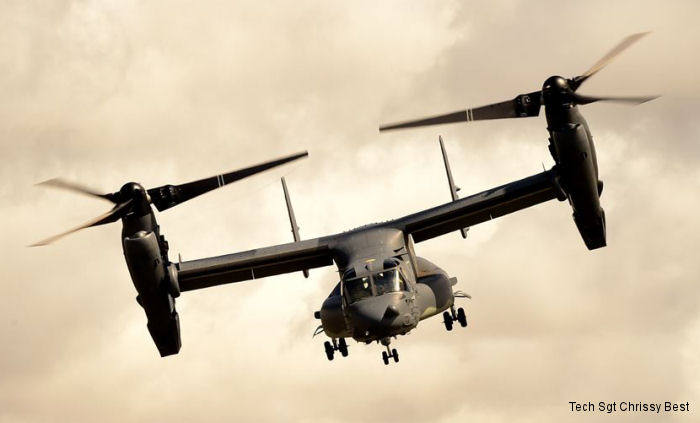 CV-22B Osprey Crew Received Highest Honors, 22-Oct-15 : USAF 20th Special Operations Squadron CV-22B Osprey crew received the Distinguished Flying Cross and Air Medal with Valor for their actions on Dec. 5, 2014.
1st SOW in operations Desert Storm, Desert Shield, 15-Nov-06 : HURLBURT FIELD, Fla ny Master Sgt Jeff Michalke , 16th SOW History Office - President George H.W. Bush ordered ground, sea and air forces to Saudi Arabia and the Persian Gulf as part of a multi-national operation named Desert Shield on Aug. 6, 1990.
IDAS/MATT system guides 20th Special Operation Squadron, 19-Oct-98 : HURLBURT FIELD, Fla. by Staff Sgt. William J. Seabrook Jr. 16th Special Operations Wing Public Affairs - The 20th Special Operations Squadron's MH-53J Pave Lows, already among the world's most sophisticated helicopters, are now being equipped with a powerful new capability.