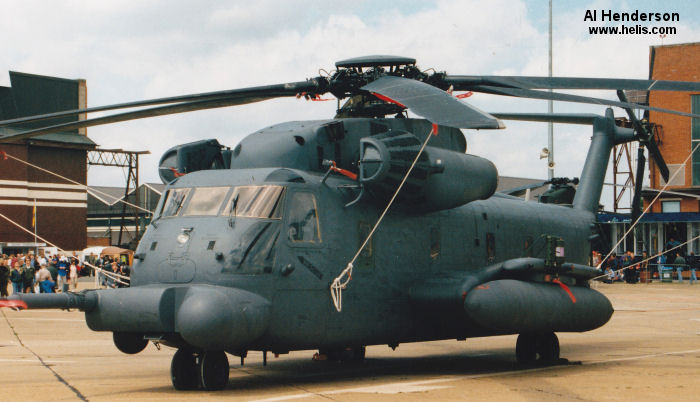 Dust Devils
, created as a Pursuit Squadron (Interceptor) in 1939 which served until 1946. Redesignated 21st Special Operations Squadron saw combat in Southeast Asia from November 1967 to August 1973.
Joined the
20th Helicopter Squadron
in South Vietnam in Sep 1967. In summer 1968, the unit took on the CH-3C of 20th SOS.
In 1975 was again in front line during the April evacuation of Saigon and the rescue of the SS Mayaguez in May before inactivating on September 22, 1975 at U-Tapao, Thailand.
The squadron reactivated on May 1988 at RAF Woodbridge, UK when was splitted from
67 ARRS
21st SOS was deactivated on 2007 with the retirement of the
MH-53M Pave Low IV
. The replacement aircraft, the
CV-22B Osprey
tilt-rotor, was assigned to
7th SOS
.
On July 2019 was reactivated with CV-22 Ospreys based Kadena, Japan.
---
The 21st SOS also flew Operation Eagle Pull, the evacuation of Vientiane, in 1975 while stationed in NKP Thailand

The 21st was also tasked Eagle Pull for the evacuation of Pnom Penh, Cambodia

The 21st SOS was never stationed at U-Tapao. It was stationed at NKP during the period that it was in Thailand. I know because I was there

News of 21st Special Operations Squadron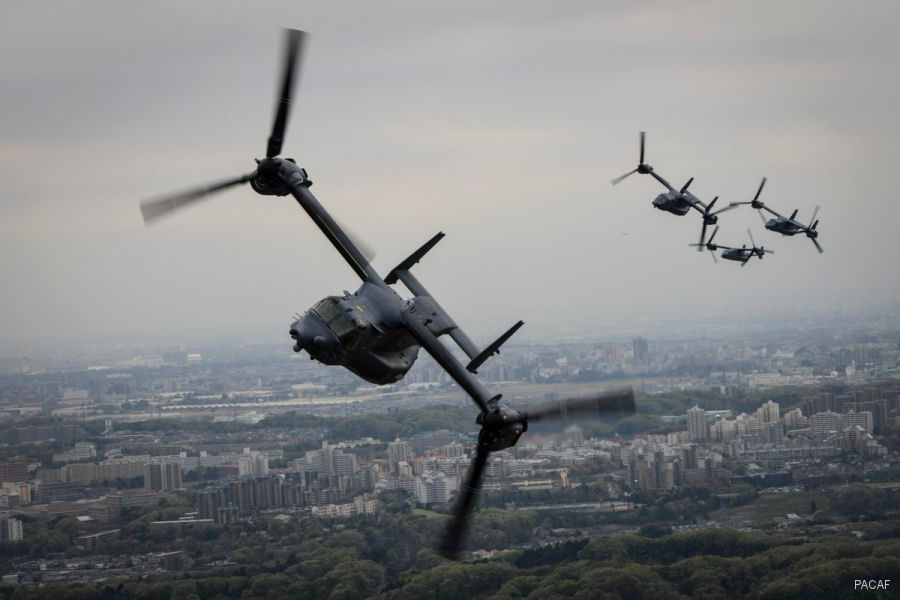 USAF Activates New Osprey Squadron in Japan, 18-Jul-19 : #SpecialOperations The USAF has re-activated two Special Operations Squadrons in Japan that will operate and maintain the CV-22 Osprey tilt-rotor, the 21st SOS at Kadena AFB and the 753rd Special Operations Aircraft Maintenance Squadron at Yokota AFB. Both part of the 353rd Special Operations Group