Detached 6 of the unit 10 Sioux AH.1 to Long Kesh, via Hannover and Aldergrove between Feb and Jun 1972.

On 1 Mar 1978, the unit was re-numbered
661 Squadron
. Reformed on 1 Apr 1978 from
665 Squadron
.

Moved to Oakington in Jul 1990 and ceased to be an independent unit, becoming part of
9 Regiment
.

On 16 Jan 2018, the unit celebrated the withdrawl from service of the Lynx AH.9 with a 4 airframe flight around the southern UK, in company with a Chinook as a media platform.

---
1974, 657 sqn base was Soltau, during that year we were sent on Op Banner to Ballykelly aircraft we used were bell 47g we fly out of Gutersloh in Belfast aircraft and used night sun in theatre. 7 regiment AAC, had 14flt also 2flt plus Beaver flight I was close to demob and drove the C O. also did artic warfare training with 2flt in norway and saw a 33 sqn RAF puma crash in Norway all crew were lost.I left the AAC in june of 1978 Cpl white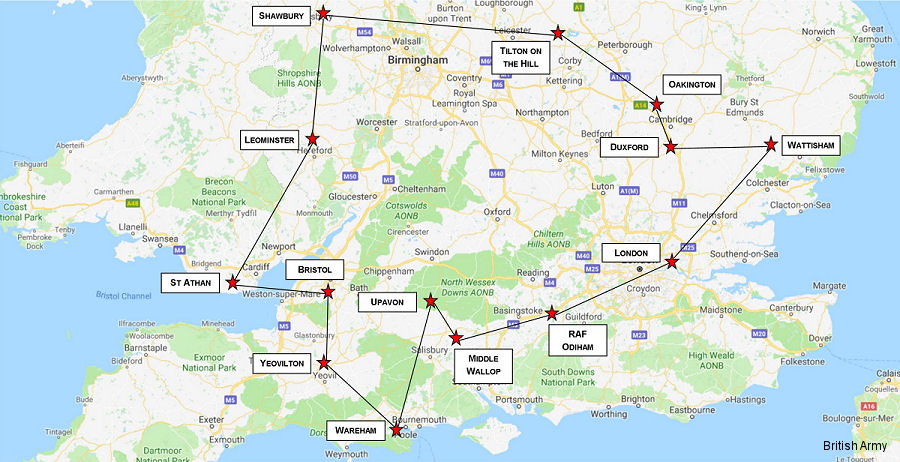 05-Jan-18 -

To mark the Lynx decommissioning, British Army last 5 Lynx will fly from RAF Odiham on a commemorative tour around England next Tuesday January 16th, 2018
Models