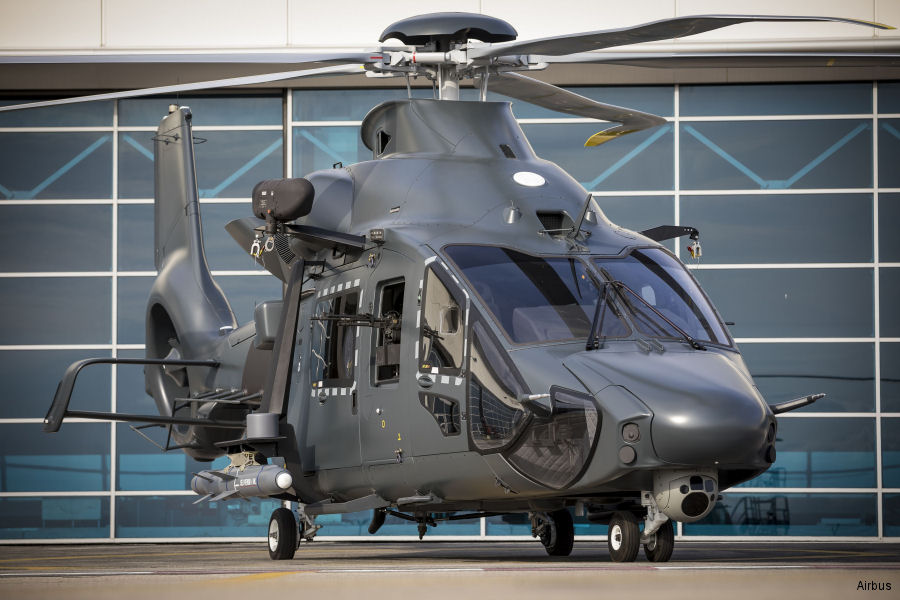 H160M Guépard to Enter Service in 2026, 27-May-19 : #H160M The H160M for the French Armed Forces, designated as Guépard (Cheetah) is scheduled to enter service in 2026 under the Joint Light Helicopter (Hélicoptère Interarmées Léger, HIL) program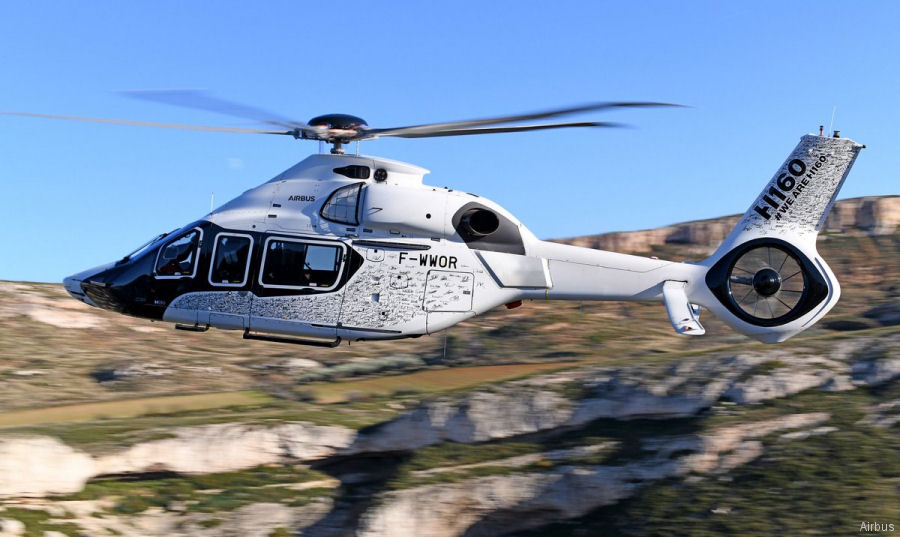 Marignane Completed First Serial H160, 18-Dec-18 :

#H160 First serial H160 roll off the new assembly line at Marignane, France. Will be delivered to launch customer Babcock in 2020. Three prototypes accumulated over 1000 flight hours up to date.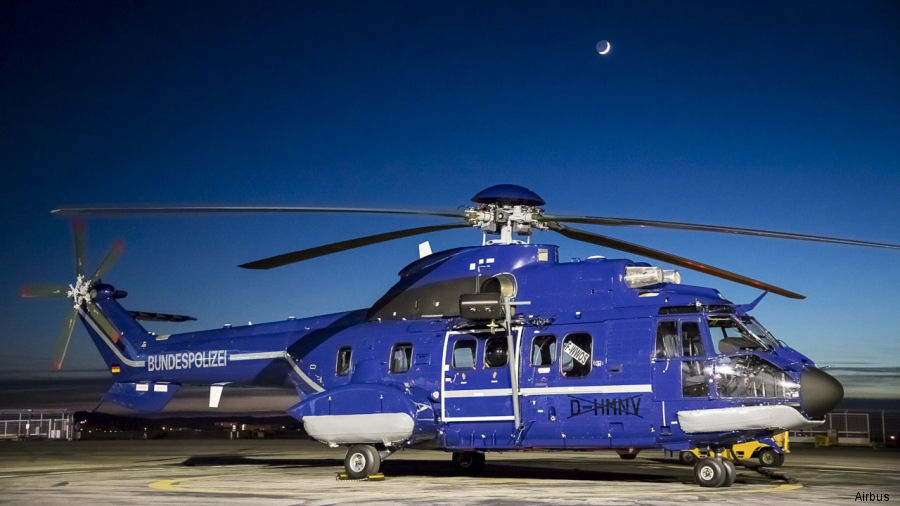 Bundespolizei Receives First Three H215, 14-Dec-18 : #H215 German Federal Police (Bundespolizei) receives first 3 H215 / AS332L1e. Will enter service in 2020 at Central Command for Maritime Emergencies (CCME). A fourth will be delivered in 2019
Years
Models
Airbus Helicopters AS355NP Ecureuil 2 / TwinStar
Airbus Helicopters AS365N3+ Dauphin 2
Airbus Helicopters H120
Airbus Helicopters H125 / AS350B3e Ecureuil
Airbus Helicopters H160
Airbus Helicopters H175 / EC175
Airbus Helicopters H215 / AS332C1e / AS332L1e
Airbus Helicopters H225 / EC225LP
Airbus Helicopters H225M
Airbus Helicopters Racer
Airbus Helicopters Super Puma/Cougar
Airbus Helicopters VSR700
Eurocopter AS350B3 Ecureuil
Eurocopter AS350B3e Ecureuil
Eurocopter EC155B
Eurocopter EC225LP
Eurocopter EC725 Caracal
Eurocopter EC725AP Caracal
Eurocopter Tiger / Tigre
Eurocopter X3
KAI LCH / LAH
NH Industries NH90 NFH
NH Industries NH90 TTH