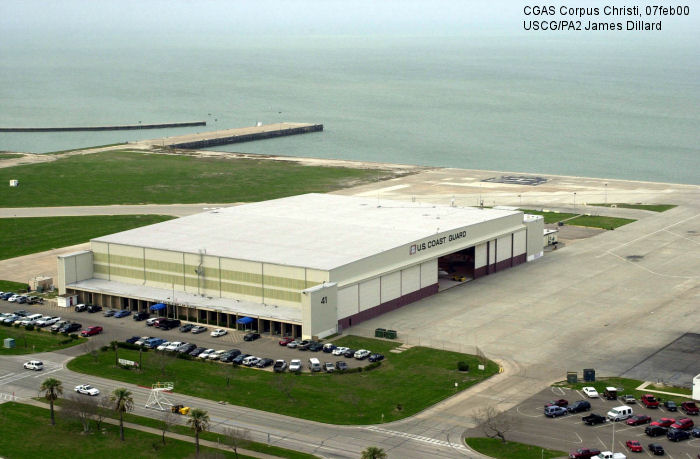 Established November 1950 is located in Hangar 41 at Naval Air Station Corpus Christi, Texas. Averaged 450 search and rescue cases annually.
News about Coast Guard Air Station Corpus Christi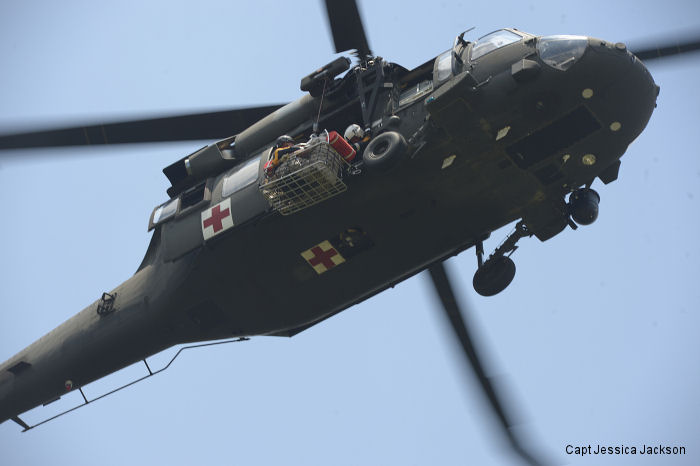 08-Jun-16 -

Texas Military Department, Travis County STAR flight, Texas Department of Public Safety, U.S. Coast Guards with Houston and Austin Police Departments in Search and Rescue exercise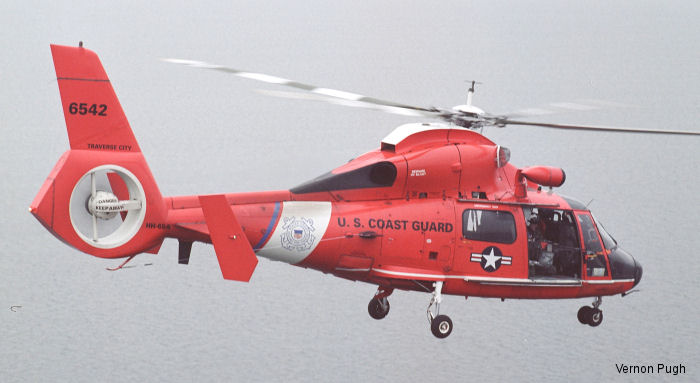 26-Jan-15 -

The US Coast Guard interdicted a Mexican fishing crew who fled from authorities Sunday, after poaching shark, red snapper, and eel in the waters off South Texas.
Models
Coast Guard Air Station Corpus Christi List of helicopters
| | C/N | Version | Built | In this Org | In other Org |
| --- | --- | --- | --- | --- | --- |
| | 61-586 | hh-3f | 1968 | 1430 : 21jul71 09:05hs helo operations USCGC Reliance (WMEC-615) at 23 degrees 23+ | - 1430 |
| | 6125 | hh-65 | | 6513 : MH-65D type | |
| | 6162 | hh-65 | | 6521 : 2006 type:HH-65B CGAS Corpus Christi | |
| | 6174 | hh-65 | | 6529 : HH-65C CGAS Corpus Christi | |
| | 6045 | hh-65 | | 6539 : MH65D type at Corpus Christi CGAS | |
| | 6222 | hh-65 | | 6548 : HH-65A type asg CGAS Corpus Christi | |
| | 6230 | hh-65 | | 6552 : Nov06 pictured as HH-65C type at CGAS Corpus Christi | |
| | 6231 | hh-65 | | 6554 : 2014 MH-65D type asg CGAS Corpus Christi | |
| | | hh-65 | | 6599 : MH-65C type at CGAS Corpus Christi | |