HC-1 Det Atsugi 1965-1966

Contribution: Glenn Bingham for Helis.com

I was in HC-1 Detachment Atsugi, Japan from Sept'65 until Aug'66, deploying to SE Asia aboard USS Mars (AFS-1). Tail letters on all HC-1 helos were "UP". Det. Atsugi was commisioned as HC-7 during August 1966, the tail letters became "VH" at that time.
We deployed with 2 UH-46As, 5 pilots, 18 enlisted maintenance personnel, about 8 of which also flew as aircrew. I ended up with 420 flight hours in 3-1/2 years. Enjoyed it very much.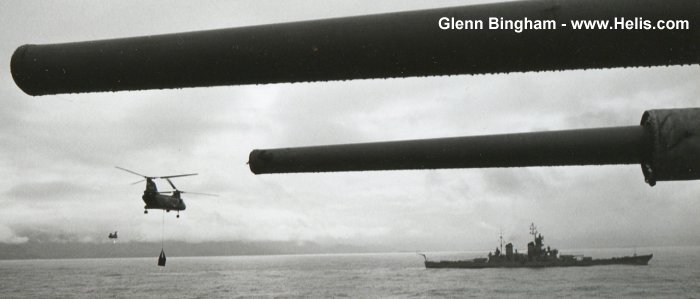 UH-46 152494 :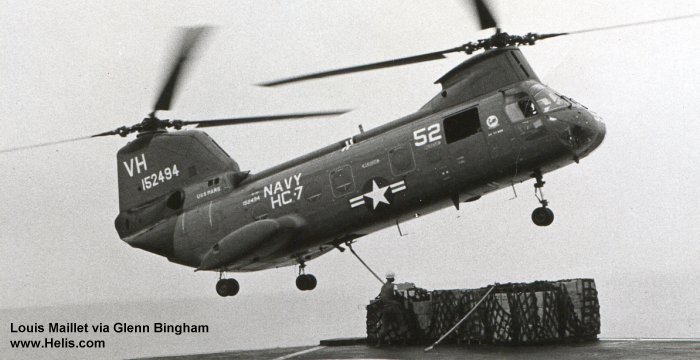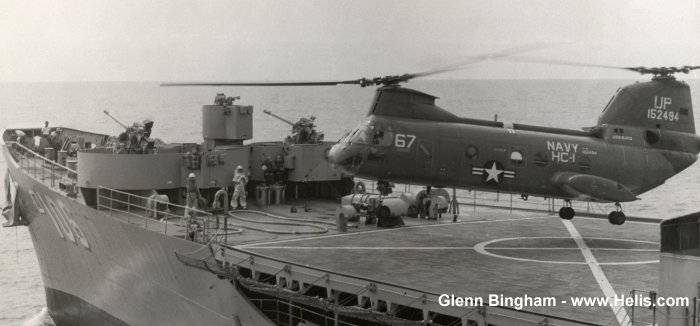 UH-46 150966 :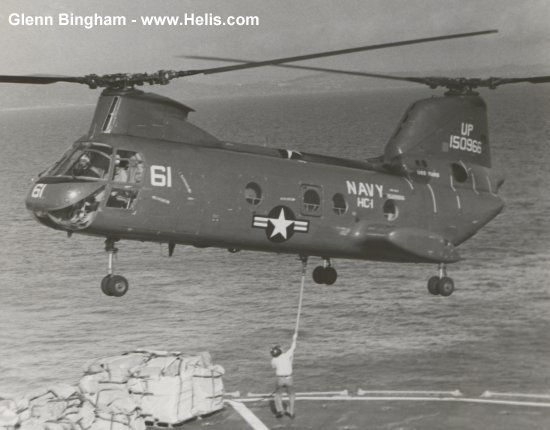 UH-46s 152494 and 151903 on flight line at NAS Atsugi preparing for deployment aboard USS Mars



UH-46 153410 : this is the only D model we had, this was taken during a mission looking for a missing P-3C Orion that went down in the mountains on Shikoku Island, Japan. I only had it for one deployment aboard USS Mars.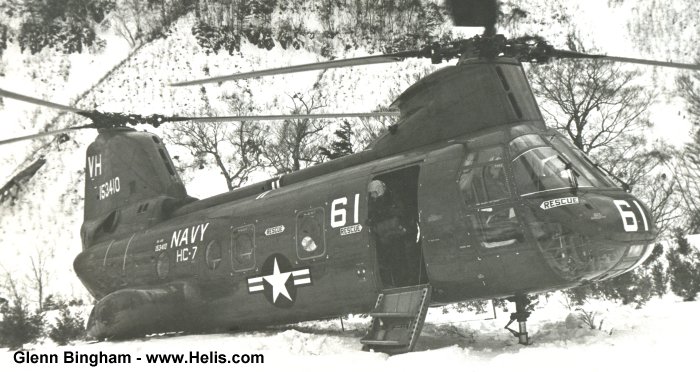 See also
NIPPI rework facility