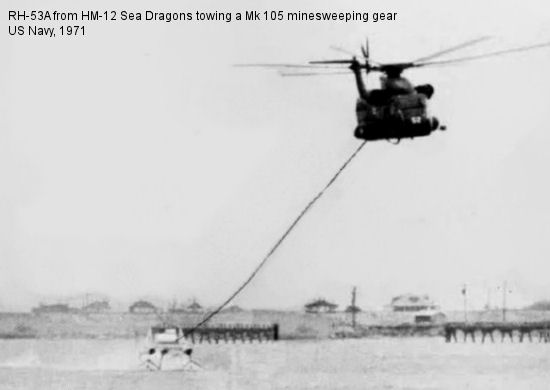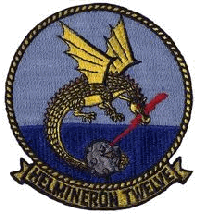 Sea Dragons
established on April 1st, 1971 as the first Airborne Mine Countermeasures (AMCM) Squadron in the US Navy.
From an initial complement of 4 CH-53A with personel from
HC-6
Det.53 will developed into an entire community of AMCM squadrons: HM-12,
HM-14
,
HM-15
,
HM-16
,
HM-18
and
HM-19
.
As a Fleet Replacement Squadron, trained and qualified 768 pilots, 1,200 aircrew and 11,900 maintenance personnel logging over 75,000 mishap-free flight hours. Decommissioned on September 30, 1994.

Reestablished on October 1, 2015 at Norfolk again as the Mine Countermeasures training squadron intially with 5 MH-53E Sea Dragon from HM-14.
---
I am a Navy retired PR that was just shy of being a plank owner in HM-12. I deployed with units to NCSL Panama City, Charleston, SC. As well as a two weeker on a in LPD that I dont recall. + Operation End Sweep where we lost the first CH-53, Brickstone 22 on Apr 2, 1973, under tow in Haiphong Harbor. Lost no people, just the Helo. That would be really tough to deal with. My prayers are with all
fellow MCMrs
and families at this time.

I believe I got there sometime Early 71, need to check my records. But I am a plank owner, was aircrew and went on thr biggy to viet-nam, also the dets to Crete and Charleston., new river all though nice places where you get sweaty and dirty. Name is Gary Fleck, I worked out of the metal, hydraulic, fiber glass shop. Just saw Joe Vaden in San Antonio at a reunion for another helo squadron we were in

people need to realize ...rh 53 deltas were the only helicopters in the squadrons buno 168433 and better..ch 53 came in the early 80 then they brought in the ch and mhnthose helos had the 3rd engine and extra blade as well as the canter tail section....so no 70's with CH change....ni know those like the back of my hand and have dreams of them

The LPD on the Two Weeker I believe was the "Shreveport". I was on it too. Plus End Sweep. Was on the New Orleans and Tripoli. AZ3 in Maintenance Control. Friends.."Bucky", Bob Mitz, Noe Ortiz, Charles Stickle

My father was plank owner HM12 H.F. Shears was his name. He sure did have fun with y'all all the best A.F. Shears youngest son.

1969, I was in Hm 12 in latter part of 69-70. We were In Hc- 6 when they formed 12. Did detachment to. South Carolina an Panama City. Seabed with Tim Stanford and Spanky -

1969-1970 as a member of Service Test Division NAS Nolfolk a group with 2 Ch53s went to Panama City Fla to develop sweep equipment

1971-1972, I was with HM-12. Worked for Chief Wheeler. Remember Stottlmeyer Also Ralph Sedore. Bailey Isaacs from KY. Danny Starks from TN. DiRocco was another guy with us. Deployed to Cubi Point,Subic Bay the end of 72. Peace talks fell through so several of us were sent stateside and discharged last week of Dec 72

10may71-06sep74 I served in HC-6 det.53 (HM-12). Released from active duty. Am I a Plank Owner in HM 12? I worked as a plane captain and in Check Crew . Operation End sweep and Operation Nimbus Star Some of who I remember are: E.A.Smith "Smitty" ,Richard Kratz ,Filipovich "Flip" ,Stenstrom "Cookie",BM 1 Stottlemyre, Chief Kutcher? David Sellstrom AMS3 "Tex Sellstrom" Thank you much David Sellstrom

May71-Jan73, I was there. What a great group of guys! I was Ground Support Equipment. When the pressure was on for deployment we all worked together. We didn't really differentiate between shops. I know so many of our shipmates have gone on now. So many were family to me, yet when I left I didn't keep in contact. I regret this. I guess I missed it so much that I enlisted in the USN Reserve. I'll blame it on the Air Force maintenance spaces at Charleston,SC, we loved them ! The AF chow halls, awesome! Sorry guys, I bailed. Enlisted in the AF Reserve. Retired MSGT 2005.

1971-1974, I was in HM-12 as AZAN onboard the USS Dubuque (LPD-8) during operation minesweep. We went to many countries within the area

1972-73, I was a plank owner in HM-12 stationed at NAS Norfolk. I flew aircrew, worked for LCPO James Wheeler as well as worked in AO1 Stottlemeyers shop. Participated in Operation Endsweep off coast of Vietnam. Loved those CH-53's !!!
USS New Orleans
(LPH-11), was our taxi. One fine ship!.

1972-1975, I was with HM-12 Endsweep and Ismailia Egypt, AMH2 Joe Schumacher

1972-1975, I served with HM-12 and went to Operation Endsweep in North Vietnam, Haiphong harbour on USS Inchon. Looking for Archie, the music man. the wierd

Feb/Jul 1973, I was a Corpsman with HM-12 (L. Irwin) ENDSWEEP and Nimbus Star.
USS Inchon
(LPH-12) and USS Iwo Jima (LPH-2). Great bunch of men.

Jan74-Jul76, I Served as Flight Surgeon, HM-12, NORVA. Deployed to Suez Canal, Operations Nimbus Star and Nimbus Moon, 1974 & 1975 Aboard
USS Iwo Jima
(LPH-2) and
USS Inchon
(LPH-12)

1980-1988, RH-53 converted to CH and MH... tried to go to the florida depot...and they denied me... so left and went to ca. and sculpted fr amusement parks...i painted the halls in hm 12..with helos towing....my name is Dave Conner....in 1980s...i remember all the boys and pilots and c.o s....and the youm ng new ones....streaming was awesome...teaching new guys was awesome too...am hopingbsomeoneanswers -

1985-1988, I was in hm12 as a structural mech qualified as a cdi on the rh ch and of course the mh as a ground pounder when I came up for orders I proceeded to aircrew candidate school. Upon completion I returned to hm12 frac for training on the rh. After graduating frac I then transferred to hm14 as a rh crewman. Several months later we started to receive the mh after my tour there. I returned back to hm12 frac as a ch instructor. ( my favorite aircraft to fly in ) completing a tour there decomming 12. I became a plank owner of awsts. After my tour there I was once again transferred back to hm14. Where my career was ended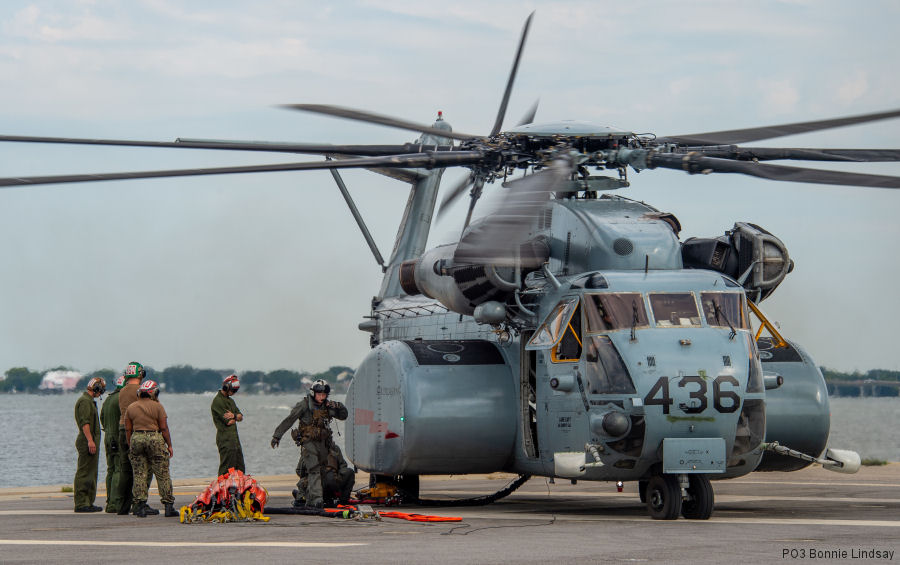 26-Sep-21 -

US Navy Helicopter Mine Countermeasures Squadron HM-12 MH-53E Sea Dragon conducted aerial firefighting training with Bambi Bucket at Norfolk, VA

#firefighting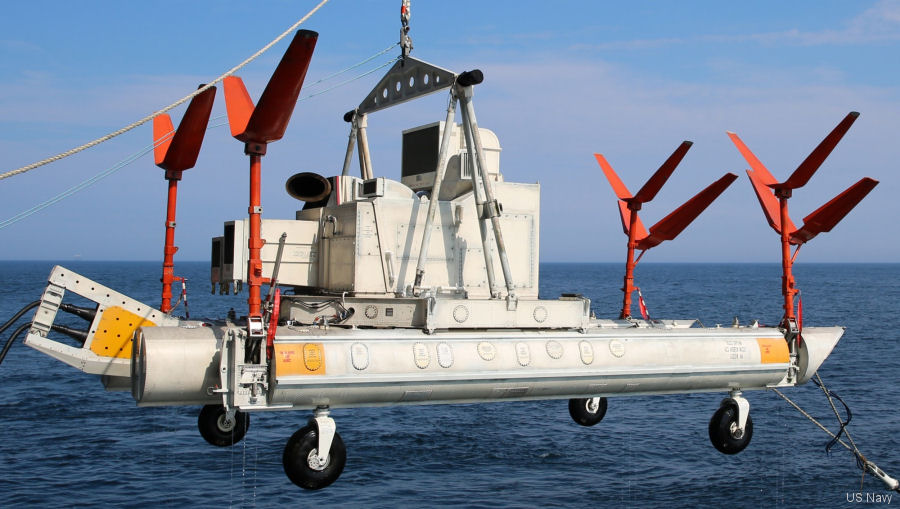 27-Aug-18 -

Technical Systems Integration Inc awarded $10M contract for overhaul of catamaran hydrofoil platforms MK-105 for magnetic minesweeping used by the US Navy' MH-53 Sea Dragon

#SeaDragon
Models