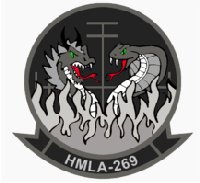 The Gunrunners, tail code HF, were activated February 22, 1971 as HMA-269 equipped with AH-1J SeaCobras. They transition to the AH-1T in 1977. In 1986 is redesignated HMLA-269 with the reception of the UH-1N Twin Huey and the AH-1W variant of the Super Cobra.
News of Marine Light Attack Helicopter Squadron 269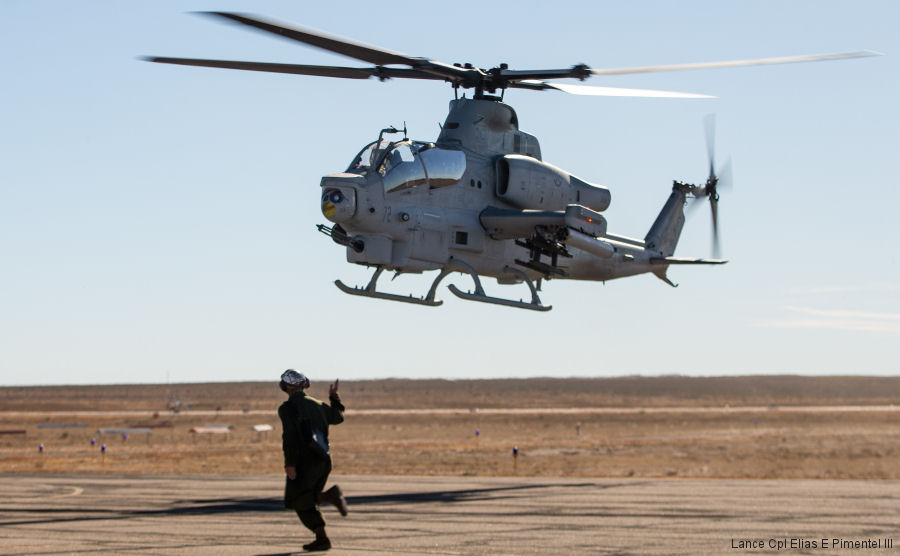 Marines Training in Colorado Rocky Mountains, 30-Nov-21 : #Colorado AH-1Z and UH-1Y helicopters from Marine Light Attack Helicopter Squadron HMLA 269 trained in Lamar, Colorado for the upcoming exercise Cold Response in Norway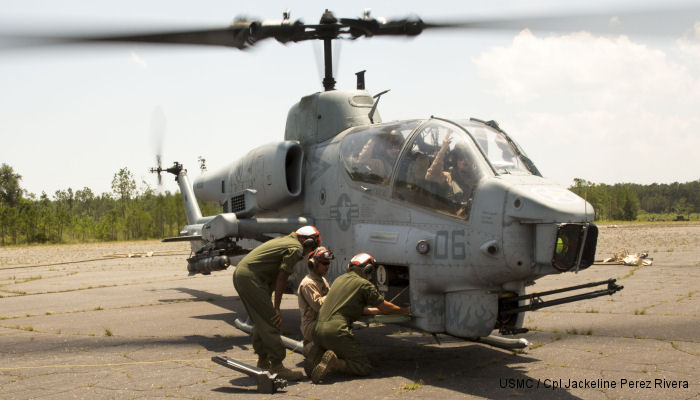 HMLA-269 training with FARP, 31-Jul-14 : MARINE CORPS OUTLYING FIELD CAMP DAVIS, NC by Cpl Jackeline Perez Rivera - A Forward Arming and Refueling Point was established at Marine Corps Outlying Field Camp Davis, near Holly Ridge, N.C., to support aircraft and provide real-world training experience to Marines from Marine Corps Air Station New River from July 8 through 10.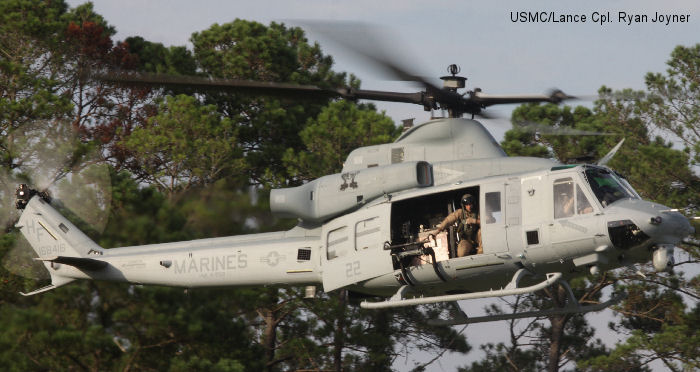 HMLA-269 transition to the UH-1Y, 22-Aug-12 : MARINE CORPS AIR STATION NEW RIVER, N.C. - By Pfc. Cameron Payne - Marines from Marine Light Attack Helicopter Squadron 269 gained proficiency in the new UH-1Y "Venom" Hueys by practicing flying and landing in confined areas aboard Marine Corps Base Camp Lejeune, Aug. 9.