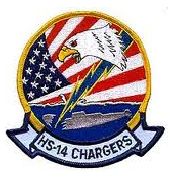 Chargers
, tail code
NF
, served as Forward Deployed Naval Forces (FDNF) squadron stationed on NAF Atsugi, Japan and deploys detachments aboard the aircraft carrier USS George Washington.
Commissioned July 10,1984 with the SH-3H Sea King serving on USS Ranger (CV-61) until 1993. That year deployed on the USS Constellation (CV-64). In 1994 transitioned to the Seahawk helicopter moving to Japan and began service on the USS Independence (CV-62). In 1998 Yokosuka forward deploy carrier changed to the USS Kitty Hawk (CV-63) until 2008 when is replaced by the USS George Washington (CVN-73)
On March 2013 they moved to NAS North Island and completed the transition to the MH-60S by July. Redesignated
HSC-14
---
I am from the HS-14 Chargers of NAF Atsugi, Japan. I am sending this video which commemorate HS-14s 2012 "Last Ride" cruise onboard USS George Washington ending 18 years of time home stationed at NAF Atsugi, Japan attached with Carrier Air Wing FIVE. Our squadron will be transitioning from Japan where we flew SH-60F and HH-60H aricraft to NAS North Island to transition to the MH-60S Knighthawk March 2013.The video covers time spent at numerous locations to include: Camp Fuji Range Japan, Guam, Okinawa, and other locations in the Western Pacific. This video would not have been possible without the amazing support from all members of HS-14, the USS George Washington(CVN-73), Explosive Ordinance Disposal Mobile Unit FIVE, and the
USS McCampbell
(DDG-85)

News of Helicopter Anti-Submarine Squadron FOURTEEN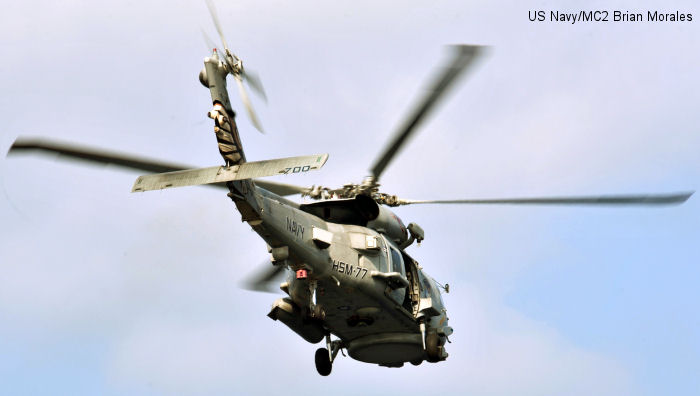 New Seahawks for NAF Atsugi, 14-Sep-12 : YOKOSUKA, Japan - From Commander, U.S. Naval Forces Japan Public Affairs Office - The U.S. Navy announced today that the Navy's newest helicopters will become part of the Forward Deployed Naval Forces (FDNF) and be forward deployed to Naval Air Facility (NAF) Atsugi, Japan.