HS-3 Tridents 1957/1959



Following is the HS-3 welcome brochure issue by the 1957 public affairs program.

Welcome to Helicopter Anti-Submarine Squadron Three


Our home is Old Chambers Field, U.S. Naval Air Station, U.S. Naval Base, Norfolk Virginia. We occupy hangar S-26 which is one of the first hangars built on the Air Station at Norfolk. NAS Norfolk, combined with the Naval Base make it the largest naval operating base in the world.

Our squadron started on 18 June 1952 when Rear Admiral A.P. Stores, USN, Chief of Staff for Commander Naval Air Force, U.S. Atlantic Fleet, officiated at the commissioning. The following day we received our first aircraft, two temporarily assigned SNJ-5's and one TBM-3. These three aircraft and one small office space in Dock Two at the Naval Air Facility, Weeksville, North Carolina, marked the beginning of the U.S. Atlantic Fleet Helicopter Anti-Submarine Squadrons. We were stationed at weeksville until the Fall of l957 when we moved to our present location at Old Chambers Field.

Our mission, when deployed at sea, is to detect and destroy possible enemy submarines, either singly or in conjunction with other aircraft or surface units. To fulfill this mission, pilots and sonarmen spend much of their time training off the coast of Virginia in the Chesapeake Bay. Many hours are spent in the air and on the ground developing tactics for anti-submarine warfare. Our helicopter, Sikorsky's HSS-1, is equipped with the latest air borne sonar gear. This device is commonly referred to as "dipping sonar" for when the helicopter is hovered at 20 feet above the water the sonar ball, transducer, is lowered into the water to "ping" and listen for submarines.

The culmination of all this shore based training is reached when we deploy aboard one of the Atlantic Fleet Anti-Submarine Aircraft Carriers (CVS). The tactics and skills practiced and developed on the beach are then used with all the atmosphere and vigor of actual warfare in conjunction with other members of the ASW team, carrier-based fixed-wing aircraft (VS squadrons), shore based long range patrol planes (VP), and destroyers.

We have used several type rotary-wing aircraft since commissioning. Initially the Bell (HTL) and Piasecki, now Vertol, (HUP) were used for training the pilots and crew in ASW techniques. As progress was made in the application of rotary-wing aircraft, in the ASW picture, more powerful dependable aircraft, capable of greater ranges and heavier loads were developed. Out of this development came Sikorsky's HO4S (

H-19

), affectionately dubbed "The Horse". This was the first helicopter to utilize the, then new concept of dipping-sonar, and as such was instrumental in proving the worth of the helicopter as a member of the ASW team. In the Spring of 1955 the "Horse", by that time old tired "Horse", was nut out to pasture, and was replaced by the newer, larger, more powerful and efficient HSS-l (

H-34

). The HSS-1 is now used by all Anti-Submarine Squadrons of the United States Navy.

In addition to our primary mission of ASW, we have been called upon in emergency situations, when no other means were available to perform the varied tasks, of which the helicopter is capable. The planes and men have participated in searches for lost fishermen and boats, rescues on land and at sea, transportation of personnel and material between ships at sea, between ship and shore, reconnaissance flights, and rescue flights in the wake of hurricanes.

We of HELASRON THREE feel that our Squadron is "The Best" of its kind in the Navy. We hope that your tour with us will prove very benificial to you and to the Navy. We sincerely hope you will have an enjoyable tour of duty with us.






Anti submarine warfare training was dependent of destroyers and submarines.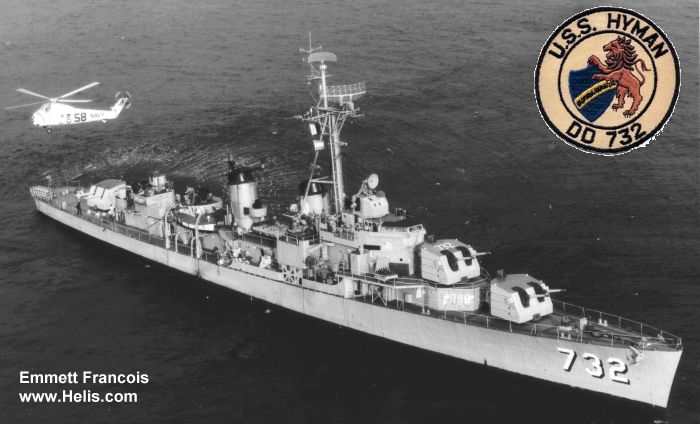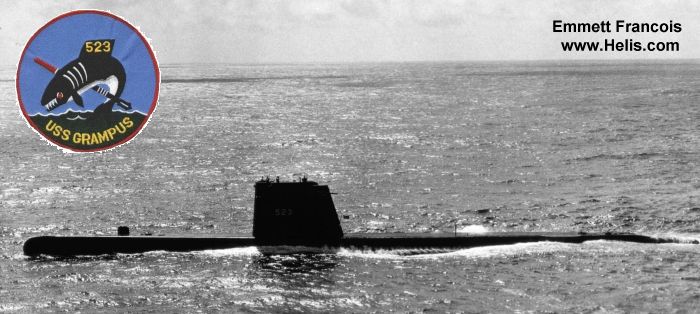 HS-3 deployed their HSS-1/SH-34G Seabat on the USS Tarawa (CVS-40) and the USS Lake Champlain (CVS-39) during this time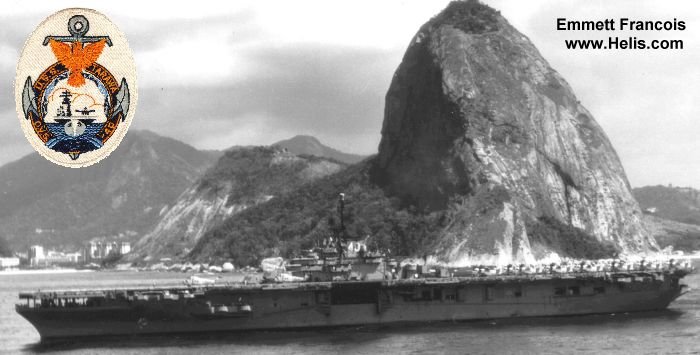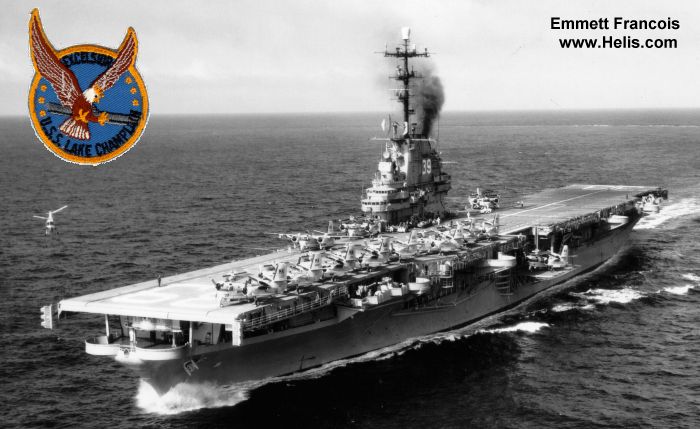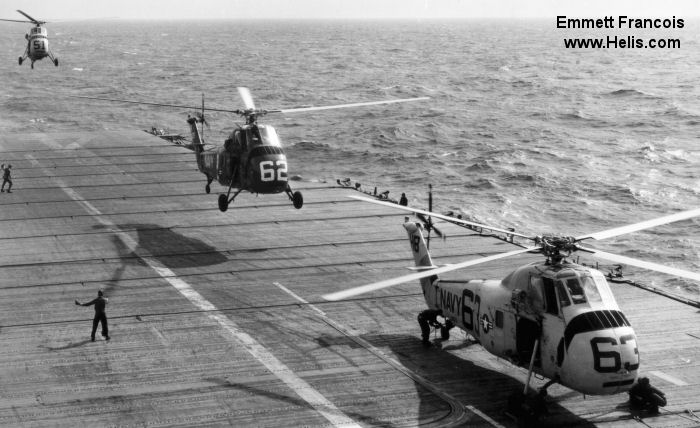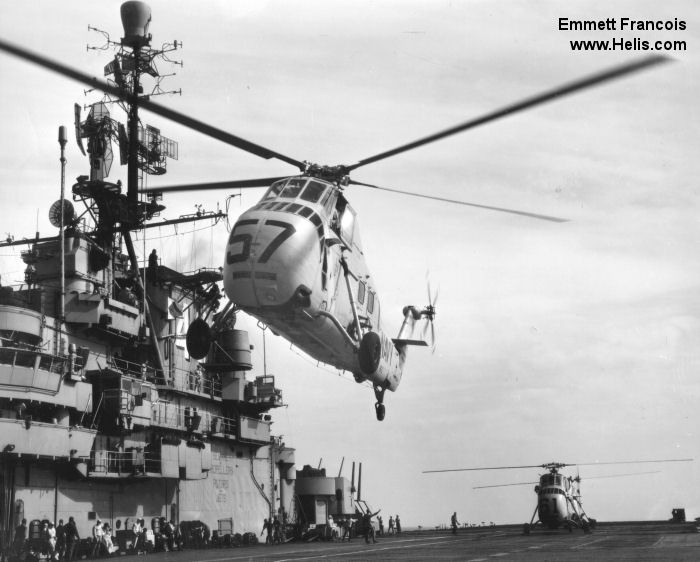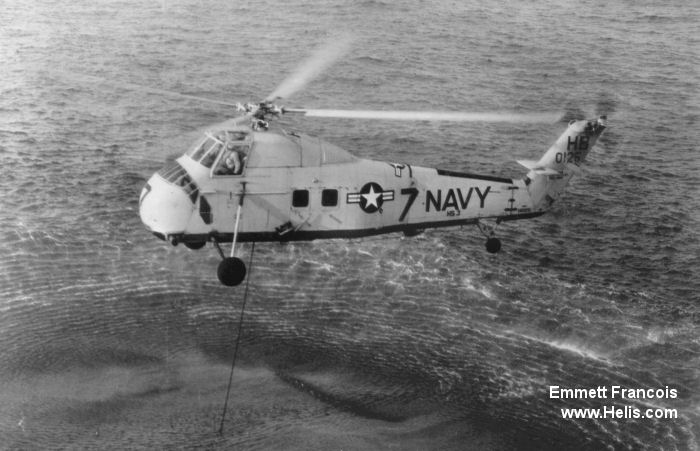 Visiting Vigo, Spain in 1958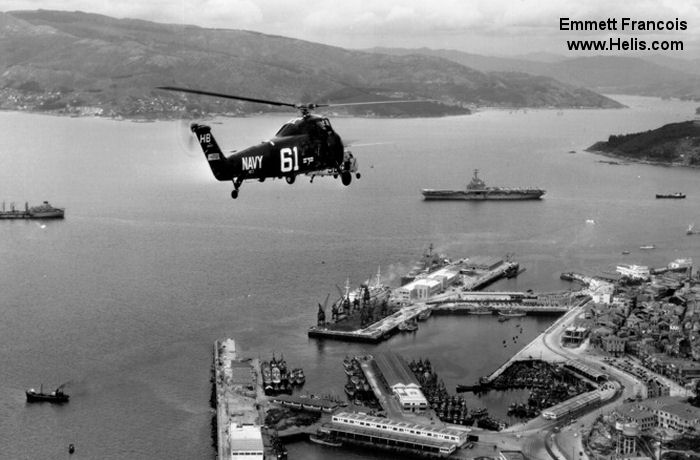 By LCDR (Ret.) Emmett Francois : I served in HS-3 from 1957-1959 in Public Affairs as an E-3. HS-3 moved to NAS Norfolk in the Summer of 1957. We deployed off the USS Tarawa CVS-40 and the USS Lake Champlain CVS-39 during that time. Ports that these ships departed and arrived at were Quonset Point, RI, NOB Norfolk and Mayport, Florida.